The business of 'brand scenting' - or using smells so your customers like you more
Dublin's The Scent Company says its unique fragrances help trigger an 'emotional response'.
A NEW IRISH company is hoping to use an unusual method to help businesses advertise to customers – not by sight or by sound, but through smell.
The Scent Company, set up by Dubliner Eoghan McMahon, is hoping to capitalise on a technique referred to as 'brand scenting' – or, as it describes the service, "olfactory consultancy".
The business designs a fragrance that is unique to a single client, such as a distinct fresh smell for a hotel. The idea is that if a business has a 'smell' that is exclusive to it, customers will come to associate the company and positive emotions with that odor.
"Several years ago you would have had brands with very prominent logos on their apparel. Now we need to move to more engaging or experiential techniques," McMahon told Fora.
"A brand isn't a visual cue, it's what people feel about a brand. For example, the John Lewis Christmas ads are for an emotional response, they're not selling you a product directly.
"The idea that a fragrance can be more persistent than a visual or audio cue has been around for ages; we create a bespoke scent that is developed for that brand.
"If you are in aviation you could use it as part of a customer journey, (like) putting a faint scent on a hot towel.
"People have a lot of affinity with smells. We all remember the aftershave or perfume our parents wear; I smell Old Spice and I go back to being 10 years of age with my father. The idea is not to sell something, it is about developing a trademark scent for a business."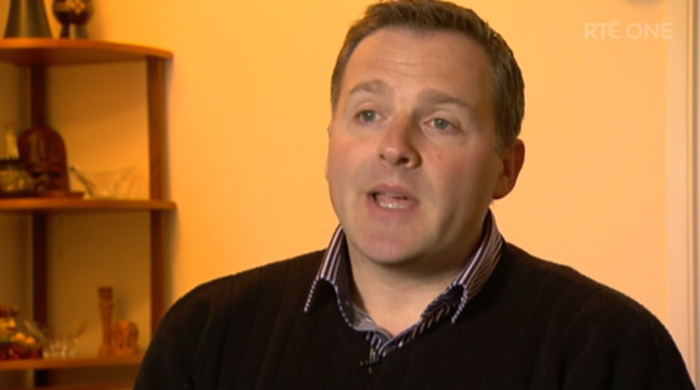 Tailor made
Once the scent is made, the business then buys it from The Scent Company. In many cases, such as when a hotel wants a lobby to smell like its chosen fragrance, McMahon's firm will set up devices that circulate the smell in the air. The devices are operated by The Scent Company on a contract basis.
McMahon did not say how much it would cost a company to get a supply of a scent designed for it, saying that everything was tailor-made.
"There is generally a blend of about 50 fragrances in every perfume. If one of those is a natural rose, that is €5,000 for 10 ounces," he said.
"We have clients that would spend several thousand euro and some that would spend €10,000."
However The Scent Company is not alone in toying with the concept of creating smells for brands, with several other Irish firms, such as Ambius Ireland, already active in the industry.
McMahon said that the scent marketing sector is currently valued at about $300 million worldwide, but he added that the figure was growing fast.
Foundation
McMahon, who was vice president of an asset management company and travelled throughout the Middle East, set up the business with his partner, Zeinab.
[embed id="embed_2"]
The pair met in Dubai, where they first set up The Scent Company in 2013 before moving back to Ireland.
The Dubliner said that the company has eight employees and works with a business based in Macau, an autonomous Chinese region near Hong Kong.
The Macau firm designs the fragrance according to the specifications set out by the Scent Company, which handles the sales and marketing side of the business.
McMahon did not reveal the company's turnover or how many customers it has but said it has several international clients as well as a number of Irish companies testing its services.
"There are a number of customers we are trialling with which we could see developing into long-term relationships," he said.
"We have done some work with (property group) Savills and have signed several memorandums of understanding."
read more on