Award-winning Cork startup Thalman Health is headed for liquidation
The three-year-old company was led by former Ireland's Best Young Entrepreneur winner James Foody.
AN IRISH WEARABLES startup fronted by a former young entrepreneur of the year has called in the liquidators only months after securing a significant EU grant.
Established in 2015, the Cork-based Thalman Health – formerly known as Ayda – was focused on the development of wearable technology to monitor body temperature. It was co-founded by James Foody, Ian Kerins and Josef Tugwell.
Company filings show a creditors meeting was called for the firm last month, with David Kennedy Financial Consulting later appointed as the liquidator.
Ahead of the company documents being lodged, Fora understands Thalman Health was in touch with bodies such as the EU to confirm plans to close down the business.
Earlier this year, Thalman Health had secured a €50,000 grant from the organisation's European Innovation Council. However it's believed the grant agreement was never signed and the company didn't receive the payment.
Fora contacted Thalman Health's founders for comment but had not received a response at the time of publication.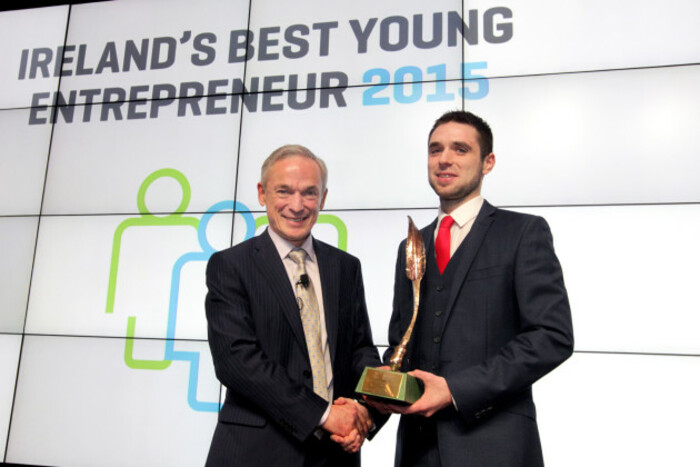 Source: Mark Stedman/RollingNews.ie
Acclaim
Thalman Health had offices in both Cork and San Francisco. It was led by chief executive Foody, who graduated from University College Cork in 2014 with a master's degree in biomedical engineering.
In 2015, Foody scooped the State's Ireland's Best Young Entrepreneur (IBYE) prize and was awarded €50,000. His firm, then known as Ayda, was also named best startup.
After securing the awards, it was reported that the company raised $550,000 from investors including Enterprise Ireland and PCH boss Liam Casey.
However, Enterprise Ireland told Fora the company only received a feasibility grant from the State agency. Company filings show a firm linked to Casey's Highway 1 accelerator took a small stake in the startup in 2015.
In June 2017, Foody told the Irish Times the startup was looking to raise a round of $2 million in order to bring its wearable device to market. He said the startup was in active talks with investors and expected to close the funding round within two months.
Two months after the call for funding, Thalman Health became only the second indigenous company to qualify for the European Space Agency Business Incubation Centre in Ireland.
According to his LinkedIn profile, Foody is now a product manager at San Francisco-based firm called Cor – formerly known as Nueon Inc. Foody's profile also shows that he left Thalman Health in April 2018.
Get our NEW daily digest of the morning's most important headlines for innovative Irish businesses.