Why TG4's boss has his eye on an Irish-language Oscar win
Alan Esslemont also hopes to see the broadcaster's content on the RTÉ Player and BBC's iPlayer.
FOR A MAN fronting an organisation in a supposedly dying industry and using a supposedly dying language, Alan Esslemont is surprisingly upbeat about the future.
A year after taking up the role of director general at state-backed TG4, he is just about to sign off the Irish-language network's five-year plan for the Broadcasting Authority of Ireland (BAI).
Unsurprisingly, at the top of Esslemont's agenda is growth. He wants to see TG4's average audience share grow from 1.8% today — making it the seventh most-watched channel in Ireland — to 2.2% by 2022.
Scotland-born Esslemont — who was part of TG4's founding team when it was known as TnaG — also hopes to fuel growth in Ireland's wider independent TV production sector.
He notes that TG4 was based on the Channel 4 model in the UK, operating as a publisher as well as a broadcaster.
"I'm very keen that the companies that work with us try to grow beyond TG4," Esslemont tells Fora. "If they do that, the quality goes up and the way that we serve audiences goes up."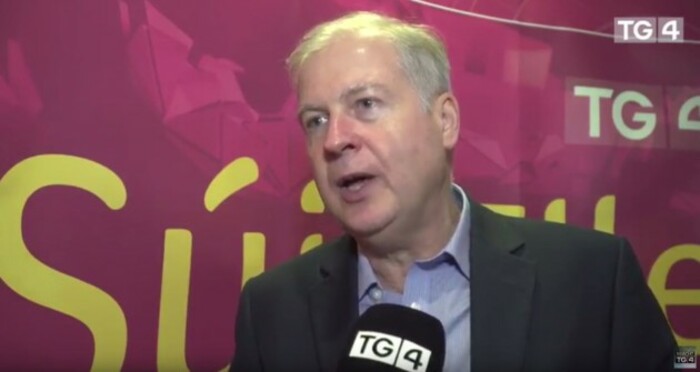 As part of his strategy, Esslemont is looking for more hit shows like 2006 quirky teen drama, Aifric.
He says Galway-based Telegael, the makers of the series, used the programme as a "calling card" to win commissions from RTÉ as well as broadcasters in Canada, the US, Germany and Australia.
Online players
Nevertheless,  Esslemont, who was one of Telegael's first hires when it was set up in 1989, acknowledges that there's only so much that TG4 can achieve on its own, especially in an age of on-demand TV.
For that reason, he is pushing for partnership deals with RTÉ, which is already bound by legislation to provide an hour of TG4 programming every day.
"I'd just like to strengthen that partnership. I do think that we're a good match," he says.
Esslement is particularly keen to see TG4 programming on the RTÉ Player streaming service and the BBC iPlayer since Irish "is an indigenous language in the UK as well".
He was head of Scottlish-language network BBC Alba, which is jointly owned by Britain's national broadcaster and Gaelic Media Service, before returning to TG4 last year.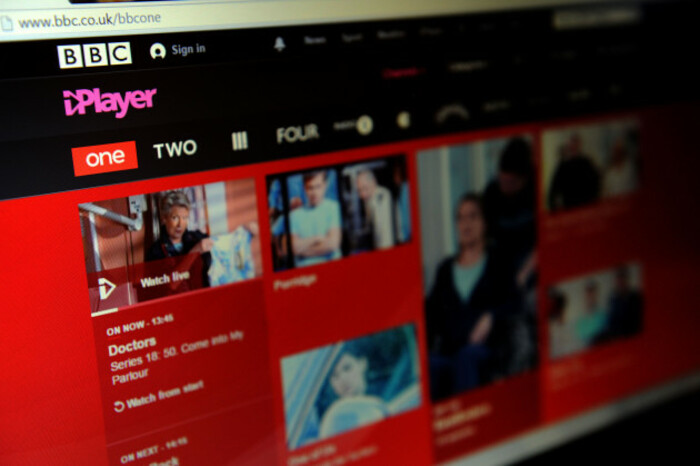 Source: Nick Ansell/PA Wire/PA Images
Esslement says there are "mutual benefits" for public service broadcasters that collaborate.
"I think it's really important that if we are doing public service content, that it is still findable in a world where people can quite easily personalise elements of content, including minority languages," he says.
"When I was working in the UK, I saw the strength of being at the centre of the market. Both (Welsh-language broadcaster) S4c and BBC Alba have branded content within the BBC iPlayer. That was very, very important for them."
Gaeilgeoirs
According to the 2016 census, just over 1.7 million people said they can speak Irish, a 0.7% decline on 2011′s figure. However, only around 81,000 speak the language every day outside the education system.
Naturally, most gaeilgeoirs live in the Gaeltacht regions, with the highest concentration of regular Irish speakers in TG4′s home county of Galway.
Esslemont says part of the original TnaG's failure was that it purely chased after Gaelic speakers. Years of poor audience figures "left us with marks on our backs", he says.
With that in mind, the network's future success relies heavily on a continuous "twin-pole" strategy that strikes a balance between catering for daily speakers and those who have little or no Irish through subtitled programming.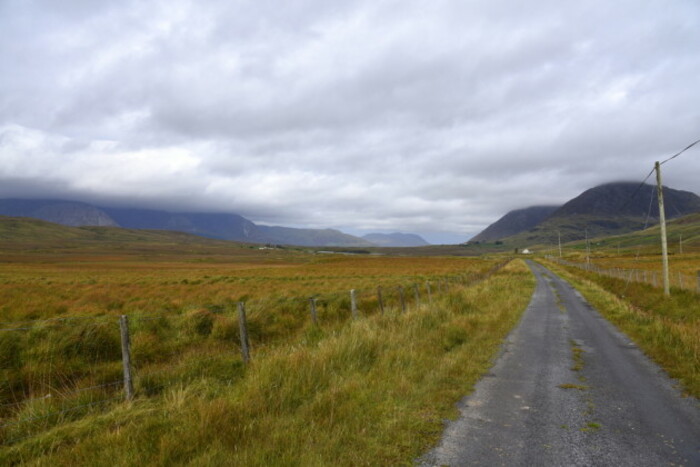 Source: Alexander Narraina/Shutterstock
"Habitual Irish speakers look to us in the same way as people in Ireland would look to RTÉ One or people in England would look to BBC One," he says.
"They come to us in big numbers for our news, for our drama and also for entertainment.
"The big national numbers will only come to us for three genres: national sport, which does really well for us, national music, and lots of people come to us for our documentaries if they have national resonance."
Esslemont says that 'twin pole' approach successfully served BBC Alba, which had 600,000 daily viewers at the end of his tenure.
"There are only 60,000 people who speak any Gaelic in Scotland. Beyond that no one has anything," he says.
Funding
According to TG4′s 2016 annual report, it received some €33.4 million in government funding last year, although that figure included a special grant for its 1916 centenary coverage.
About 60% of its exchequer funding is spent on commissioning Irish-language programmes.
Unsurprisingly, Esslemont hopes to receive includes more state backing, which he says will help the wider independent TV sector grow and enable TG4 to hit its national audience targets.
"The amount that we need is basically restoration of the money that we lost," he says.
"In 2007, 2008 we had €6 million more than we do at present. My argument with the government is to restore the €6 million over the next five years. I think everyone who's looked at that has thought it's modest."
Esslemont warns that "without a vision by governmnet that promotes public service broadcasting" Ireland would quickly become a "dumping ground" for imported English-language programming.
"English-language content travels better than any other content worldwide. It can be imported into Ireland a lot cheaper than the unit cost of production," he says.
"Without a vision by government, Ireland could quite easily be flooded by foreign content; it would undermine Irish culture and Irish democracy."
Oscar win
Perhaps the most intriguing element of Esslemont's plan is to help produce an Oscar-winning, Irish-language feature film.
It was announced in May that TG4, the Irish Film Board and the BAI had launched the Cine4 development scheme, a joint-funding programme to support the production of films 'as Gaeilge'.
As part of the programme, five film producers will be picked each year for the next four years to receive a budget of up to €25,000 to develop their ideas.
Two of the five projects will then go on to receive further BAI funding for a theatrical release and broadcast on TG4.
Esslemont believes the more Gaelic films in cinemas, the more likely Ireland's film industry could secure the biggest prize of all.
"I think there's a huge international market for the cinema in the Irish language," Esslemont says. "I think the possibility of getting an Oscar in the Irish language is probably stronger than getting an Oscar for a film developed in English in Ireland."
Alan Esslemont appeared at the FÍS TV Summit in Galway this week.
Sign up to our newsletter to receive a regular digest of Fora's top articles delivered to your inbox.
read more on