A developer that illegally demolished a historic convent is expecting a big windfall
Kimpton Vale's losses more than doubled last year, but it expects to pay its debts soon.
A DEVELOPER THAT illegally demolished a 19th century convent a decade ago expects that a new project will help it to fully repay its creditors.
The latest accounts for Dublin-based builder Kimpton Vale, which hit headlines in 2006 after it bulldozed the historic building in Dublin's Terenure without planning consent, show that losses widened at the company last year.
The firm made a loss of almost €230,000 in the year to the end of June 2016 compared to a loss of just under €100,000 in 2015. This resulted in the firm's net liabilities widening from €13.1 million to €13.4 million.
The amount owed to Kimpton's creditors rose from €10.6 million to €11.4 million during the year.
However, in its directors' report, the company said: "Post year-end, the company has undertaken a significant project which is fully supported by its current financing institution, shareholders and directors.
"Based on the cash-flow projections prepared for this project, it is envisaged that the company will be in a position to repay all creditors in full within their respective agreed timeframes."
Demolition
Kimpton Vale, headed up by businessman Laurence Keegan, received a small fine after its illegal demolition of the former Presentation Convent in Terenure.
The local council started the process of giving the site protected status in October, however two weeks later Kimpton's workers began to bulldoze the 1830s convent without planning permission at 7am on a Saturday.
The developer later pleaded guilty to illegally knocking down the building and received a fine of €1,000. It said that it believed it was not required to seek permission.
Kimpton Vale has since built several houses on the site, the first of which were put up for sale last month as part of the company's 'Terenure Gate' development.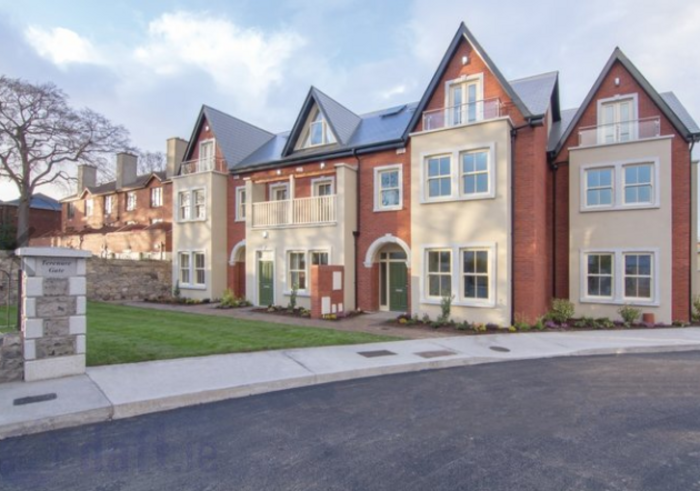 When finished, the project will consist of 51 units made up mostly of three- and four-bed houses, with some two-bed houses and apartments. Prices range from €440,000 to €925,000.
Last month, Fora revealed that Kimpton Vale has also received planning permission to build 143, mainly two-bed, apartments at a site in Clonsilla in the capital's west.
The development is to include four apartment blocks, a car park with 247 spaces, green areas and infrastructure work around the area.