As ad agencies jockey tech firms for staff, the industry is campaigning to fix its public image
Unable to compete on salaries, firms are focusing on providing workers with a higher 'purpose'.
IT'S NOT JUST tech firms that are struggling to compete with multinational giants for talented workers – creative and media agencies are finding it hard to hang on to staff too.
That's one of the findings of a new survey by the Institute of Advertising Practitioners in Ireland (IAPI), which is launching a campaign to address public perceptions of the industry as consumerism-obsessed and ageist.
According to the IAPI's 2019 census, around two in every five ad agencies launched recruitment drives last year, and there was a particular focus on sourcing new hires from outside the industry to satisfy the "increasingly data-driven and digital market". The survey also indicated a 17% increase in staff attrition rates compared to 2017.
Creative and media agencies now find themselves fighting for the same workers as multinationals, especially those seeking employees with knowledge of user experience, motion graphics and search engine optimisation.
Charley Stoney, the IAPI chief executive, said the so-called FAANGs – the quintet of Facebook, Amazon, Apple, Netflix and Google – have always been attracted to the creative marketing industry.
"Agency staff … have always had to be multiskilled, particularly in Ireland, which is such a small market," she told Fora. "It's an extremely attractive talent pool to poach from if you want self-starters and creative thinkers."
With tech giants providing remuneration packages up to 40% higher than agencies', Stoney said firms can't afford to counter salary offers due to a hangover from the economic crash: tight budgets.
"In the dark recession, wages stagnated and clients' budgets were frozen and decreased. Marketing spend became something that was seen as a cost not an investment. That hasn't really gone full circle," she said.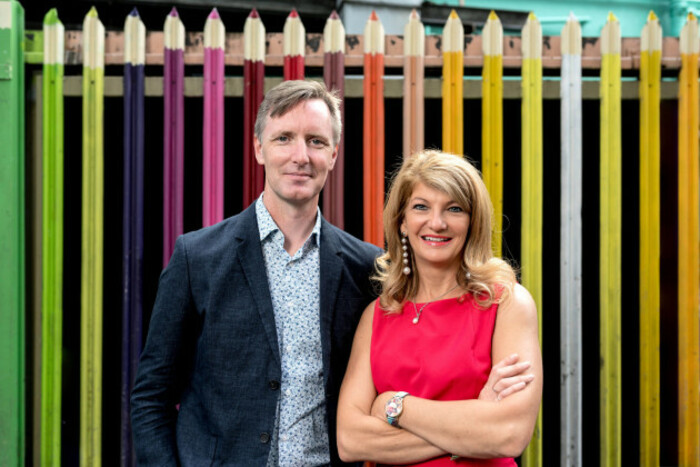 Source: Aidan Oliver Photography
Higher purpose
The industry group is launching a marketing campaign to change public perceptions of the sector and to attract new workers.
With input from eight creative agencies, IAPI is launching a national recruitment drive in October "to address the perceived notion that advertising is all about consumerism", Stoney said.
She said this campaign is intended to appeal to younger people, who often seek roles that provide them with some kind of higher purpose.
"So much work is being done in the not-for-profit sector (by agencies), whether it's sustainable fashion or the the likes of Trócaire or LGBT initiatives. We are really at the forefront of shaping societal thinking … That provides the new generation with this hugely incentivising career option that provides them with purpose," Stoney said.
She added that unlike many tech firms, the industry actively looks for people who do not have a university degree.
"There is something to be said for bringing back a semi-apprenticeship where you join a creative team straight from school, and there's nothing to stop you down the line from getting a qualification," Stoney said.
IAPI is also looking at ways to retain existing talent and to bring back older workers who many have left the industry.
"There are those who feel undervalued by the industry and there are the good wise owls in the industry that are leaving because it's perceived as so ageist," Stoney said.
Inspired by Cannes Young Lions competition, which celebrates budding talent at the annual creative marketing festival in France, IAPI is launching the Cannes Grey Lions awards aimed at staff over 50 years of age.
A separate survey published today by IrishJobs.ie, in partnership with employer research firm Universum, suggested that many college graduates overlook Irish companies in favour of large-scale multinationals.
Just one indigenous company – Bank of Ireland – featured in students' wish list of the most attractive employers, which was dominated by the likes of Google and Facebook.
The IrishJobs.ie-Universum survey also found that engineering and IT graduates have the highest salary expectations at an average €35,951.
It also found the next generation – known as Generation Z - expect a higher salary than their millennial predecessors.
Get our Daily Briefing with the morning's most important headlines for innovative Irish businesses.