'Letting people go in the recession was really difficult - it was out of everyone's control'
Sunway boss Tanya Airey also talks about how good weather in Ireland hampers the travel business.
TRAVEL COMPANY SUNWAY flew thousands of families to Santa Claus's hometown of Lapland this Christmas.
The special packages, which the company has been selling for 15 years, are a staple of the tour operator's winter trade.
Sunway was founded five decades ago by current managing director Tanya Airey's grandfather. It is the only Irish-owned tour operator, selling holidays to every corner of the world.
For the latest instalment of our question-and-answer series, we spoke to Airey about how she's never really off the clock, how good weather can hamper business and why it's not always good to be a quick decision-maker.
Here's what she had to say: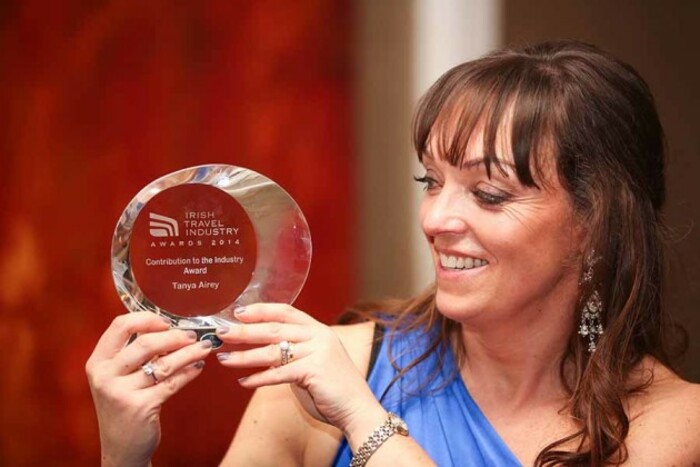 Source: Conor McCabe Photography
On average, what time do you start work in the morning and what time do you clock off?
When it's your business, you never clock on or clock off. I can never say I start and finish at certain times – it varies each day.
That's the bad thing about having your own business. You don't physically have to be in the office. With email and phones, you're contactable all the time.
How often do you take a day off?
You have flexibility when you have your own business, so I can take time off whenever I need it – but even when I'm off, I'm never really off.
With the kind of business we're in, it's not like we close our door on a Friday or Saturday evening, because we have people on holidays all the time with us.
We have people working, looking after the holidaymakers. You're basically on-call all of the time.
What's the worst job/task you've ever had to do?
When I had to let people go during the recession. That was really, really difficult, particularly because they were being let go for something that was completely out of everybody's control.
It wasn't due to their performance, it was due to the economy. You have to do these things – otherwise we wouldn't have gotten through the recession. But that was very, very difficult.
What's the biggest risk you've ever taken?
The biggest risk was putting on our first charter flight. It was to Agadire in Morocco in December 1992.
Sunway opened in 1966 – my grandfather started it. It had been a travel agency from 1966 up until 1992, when it became a tour operator.  We went from selling other suppliers' stock to selling our own.
That is a very different business – when you charter flights you're basically guaranteeing all of those seats. If any of them go out empty, we've paid for them anyway.
Obviously, anything risky is scary at first, but I'm very happy that we did it. From there, we've added on different destinations over the years.
Source: Sunway
What has been your biggest mistake to date and what did you learn from it?
In the years when we were coming out of the recession, things were getting much better and we were putting on extra capacity. By 2013, we were putting on more capacity again.
One of the things we weren't expecting that year was that the weather here was absolutely amazing. We could not give away the holidays that year. It was a disaster.
We didn't get any last-minute bookings and if we don't fill those seats, we've got a problem.
What did I learn from it? The problem is, I can't learn from it. These things are completely out of our control.
I suppose it really made me a bit more careful. I would be quite a gung-ho type of person. When something like that does happen, it does give you a shock to the system.
What's your favourite day of the week and why?
Sunday, because nearly every other day of the week, I kind of have to be in work mode and work clothes. It's a day to just chill out and spend time with the family.
Name one thing that would put you off hiring someone.
It would mainly be down to a person's CV. If there's a lot of gaps or a big gap and the explanation doesn't really stack up.
Also, if people have a reasonable amount of experience and have been working for a number of years, and I see that they're moving around a lot. That would concern me.
What's the one piece of advice you would give to someone starting out in your industry?
I would say watch your cash flow. Do the maths and keep an eye on it all the time. There are companies that are doing really well, but if they don't watch their cash flow, they could be gone.
It's across the board, not just the travel industry. Specific to our business, you should always give really good customer service and get your capacities right – make sure you have the have the right number of seats.
What bad work (or business) habit have you had to kick?
I would say trying to not to get too stressed in a situation and trying to step back from it and not make a really quick decision. I would be very much a quick decision-maker. That can be really good and that can be really bad.
I've tried not to react so quickly and instead take a step back and think more about before I actually react.
Sign up to our newsletter to receive a regular digest of Fora's top articles delivered to your inbox.
read more on