'Building a team in Silicon Valley is extraordinarily difficult and expensive'
Despite having its HQ in the US, Swrve's co-founder says Ireland is the place to build a great product.
SILICON VALLEY IS touted as the number-one spot for tech companies to grow their operations – but for one hot Irish firm, there are some major downsides to trying to get a product made in the world's startup capital.
"I think building a team in the Valley in San Francisco is extraordinarily difficult and very expensive," says Steven Collins, co-founder and head of tech at Swrve, a company that helps developers gain insights into how users interact with an app.
As an entrepreneur trying to build up a company, Collins says it can be very frustrating to see good people come in and the head out the door again in a flash.
"There is a lot of movement going on and it's not necessarily good. It's certainly not good for the companies. And while it's somewhat good for the individuals, I think the ability to stick with a company and see a product through to success and not just be involved in 12 months of that – I think there's something really valuable in that.
"I think, in the Valley, you have to spend a lot of money to build the same engineering group that you could build in Ireland – the less frequent movement of key staff allows companies to build something more sustainable and quickly in Dublin."
Acquisitions
Swrve, which was founded in 2010 and raised nearly €28 million in funding at the tail end of last year, has its core development team firmly rooted in Dublin – although its headquarters are in San Francisco.
That was a natural move for the company, Collins said, despite Ireland being the better location for development, as many of its clients, including Warner Brothers, Microsoft and EA Sports, are housed in the US.
The most recent filed accounts for Swrve's parent company, New Game Technologies, show the company made a turnover of nearly €2.5 million for the year ending 2014 and according to Collins, the business doubled its year-on-year revenue in 2016.
In addition to its San Francisco and Dublin bases, Swrve also has offices in London, New York and Los Angeles, employing 120 people in total across all its different branches, with half of those based in the Irish capital.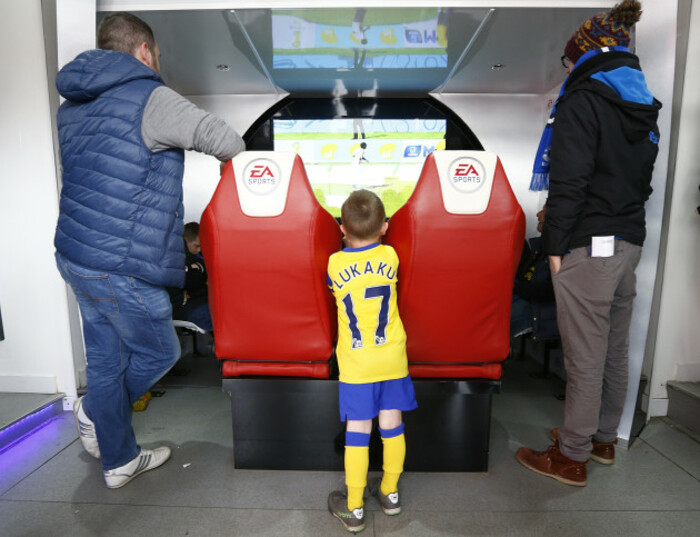 Source: PA Archive/Press Association Images
Swrve originally started out just targeting the games industry, but Collins says that area was always going to be just a test bed for the startup as it found its feet.
Now the company has firmly branched out of that area and is even swallowing up other startups to add to its suite of services and products. Last year, as part of the funding round announcement, Swrve revealed plans to acquire data automation company Adaptiv.io.
This was the second acquisition by Swrve – the company also bought Irish messaging startup Converser in early 2015 – and Collins says the firm is open to going down the acquisition route again since it had plenty of "oxygen in the tank" after the cash injection.
"It's always a build versus buy (equation). You look at opportunity to both organically grow your product … and then separately for non-organic growth. Occasionally you come across the right company where there is a great match to the culture you have, and it gives you the opportunity to get a 12-to-18 month leap on the competitive landscape."
Next wave
Swrve is the third enterprise that Collins has founded with Hugh Reynolds – the first being Havok, a startup that developed software used by gaming and film companies to create more realistic virtual environments.
"(At Havok) we were fortunate to work with companies like Valve on Half Life 2, which was a seminal title and still recognised as one of the best computer games of all time.
"If you end up working with the best companies in the industry, you end up getting pushed equally to be the best company in the industry. Similarly, in the movie space, we were lucky enough to be used in some of the special effects for the world's greatest movies."
Havok's software was famously used to generate the classic Matrix scene in which Agent Smith duplicates himself to fight Keanu Reeves' Neo.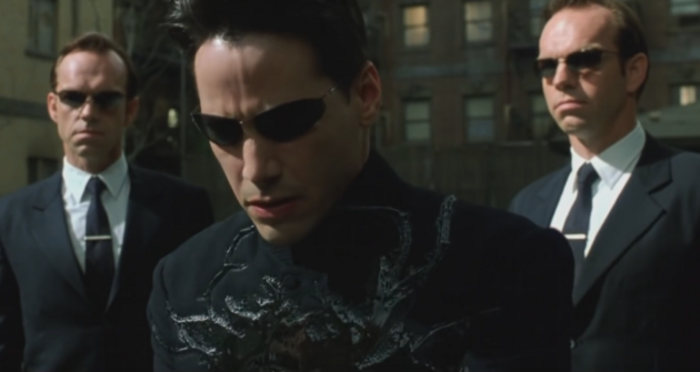 Source: YouTube
"Havok is the de facto physics technology and animation tech used in games today," says Collins. "I still really enjoy walking into a games store and turning the cover of the game around and seeing the Havok logo on the back."
Since selling Havok to Intel in 2007, Collins and Hugh Reynolds moved on to set up New Game Technologies, a company that developed a scripting product for console games called Kore Vitual Machine.
That product was later acquired by Havok, while the company lives on as Swrve.
However, unlike his previous pursuits, Collins admits that telling people exactly what Swrve does is a bit trickier.
"We enable the enterprise to understand what users like and don't like in an app, looking very deeply at their behaviour for the feedback and use that to drive innovation in the product itself."
Stripping all that back, Collins says his company simply helps its clients make apps that respond to user behaviour and create programs that fickle users won't delete off their phone after one use.
"That's probably most crystalised in the free-to-play games industry. You typically only have a couple of minutes to communicate the value and the fun a user is going to have with the game.
"So you have to design your initial three minutes to capture your user. In games, it is akin to the perfect trailer. Giving people a view of what they're going to see if they stick around for the one-and-a-half-hour movie."
read more on