Fintech startup Swoop seals €1m for its 'virtual CFO' concept and eyes up moves abroad
The Dublin-based company has also bagged €400,000 for winning a UK 'open banking' competition.
IRISH FINTECH STARTUP Swoop is planning an ambitious expansion after closing a million-euro funding round.
Founded by Andrea Reynolds and Ciaran Burke, Swoop acts as a "virtual chief finance officer" for small- and medium-sized businesses.
Its system provides advice on funding and helps firms pick the best fundraising method to suit their requirements.
Swoop - previously backed by Enterprise Ireland, angel investor Simon Devonshire and Ray Stafford, founder of the Sudocrem brand – has not revealed the new private backers who participated in the €1 million seed round.
Speaking to Fora, Swoop chief executive Andrea Reynolds said after drawing down funding, the plan is to grow the business in the UK and Ireland ahead of a push into Singapore, Australia, the US and northern Europe.
She added that the firm is planning to add five new employees to its tech team, a head of sales and a number of financial experts to its Dublin office, which currently has 12 employees.
Reynolds said Swoop is also "hiring some underwriters at the moment and some former equity analysts".
"That will mean we have experts, in addition to the technology, to help our SMEs get the funding across the line," she said.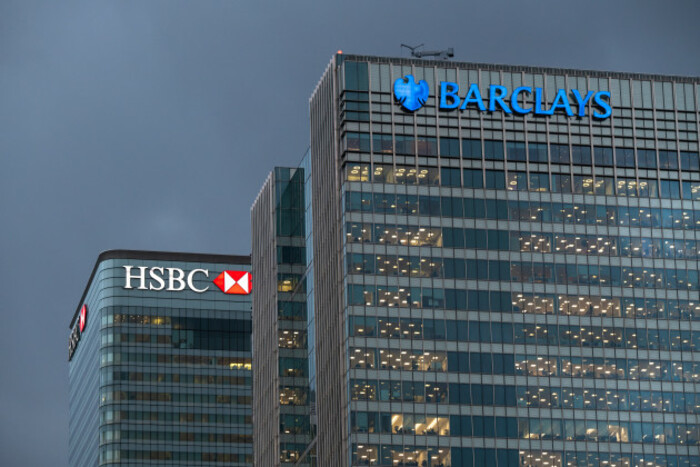 Source: Empics Entertainment/PA
In addition to its seed round, Swoop has also secured €400,000 after winning the 'Open Up Challenge' in the UK – an 'open banking' competition partially funded by financial heavyweights like Barclays, Danske, Lloyds and HSBC.
The competition was commissioned by the UK Competition and Markets authority with the aim of rewarding fintech products and services that help small businesses.
As part of the win, Swoop will ramp up its activity in the UK from next year.
From March 2019, banks involved in the Open Up Challenge – including the UK wings of AIB and Bank of Ireland – will start to send business customers who want to change banks through Swoop to show a cost-benefit analysis of switching.
Launch
Andrea Reynolds, a chartered accountant, has worked in the funding sector for the past decade and has acted as an adviser on McClaren F1′s startup accelerator.
Ciaran Burke, who serves as Swoop's chief operating officer, previously led UK-based Hiive, an online network for creative professionals.
The pair set up Swoop in Dublin last year and launched the service in May.
Over the past several months, startups have used Swoop to secure a total of €6 million in finance. 
The company makes money by taking a percentage of funding it helps SMEs raise.
Reynolds said Swoop is for SMEs that can't afford a permanent finance adviser and acts as a "virtual chief finance officer".
"In Ireland, we have Enterprise Ireland as the go-to place for investment or grants, whereas in the UK, it is a completely fragmented," she said.
Swoop's pitch to small business owners is that it can provide guidance to save them from "being rejected for lending that they should never have applied for in the first place".
After initially focusing on SME customers with high-growth potential, Reynolds and Burke now want to go after small businesses that aren't suitable candidates for debt financing or equity funding.
Burke said new tech developed for the Swoop system will allow customers to analyse where they can make basic savings by analysing their cost base:
"We can look at things like currency exchange, utilities, broadband, insurance, phone and we can see what you're spending monthly or annually and how we can optimise it to give you cost savings every year."
More funding
The latest funding round has left Swoop with an "indefinite runway" to grow the business at a steady pace, according to Burke.
But he added that the company will seek a series A investment in the second half of next year in order to scale quicker.
Burke said Singapore, Australia, the US and northern Europe have been earmarked as key markets to expand into due to the open nature of their banking systems.
"One of the things that connects some of the investment we're doing is open banking. We're looking at countries or regions that are adopting opening banking," he said, referring to the concept where third parties develop fintech tools that can plug into traditional financial institutions.
"This allows us essentially to launch Swoop very easily into those markets. In terms of areas that will be most prevalent, it's in Singapore and Australia."
Get our NEW Daily Briefing with the morning's most important headlines for innovative Irish businesses.