Sweepr wants to be the unifying force for customer support in the connected home
In our weekly Startup Scout series, Fora picks out promising companies that are emerging from Ireland.
Founder: Alan Coleman
Elevator pitch: platform for linking customer support for connected devices
Funding: $9 million from Draper Esprit and Frontline
Status: Two ISP customers in the US
ALAN COLEMAN'S SON was having a few problems playing Fortnite. The connection would drop off from time to time – the bane of any gamer's life.
He would point the finger of blame at the Wi-Fi but maybe the problem was the Xbox One? Or maybe it was the game's servers?
"That led me to do some analysis," Coleman said, who examined all the disparate parts that have to come together just so a video game can run smoothly.
"The Fortnite servers, the Xbox Live servers, the Xbox, the television set, the extender, the router and the internet. Almost all of them are provided by different providers and different companies, yet they're all collaborating to deliver an experience," Coleman said.
As more devices come online in the connected home – including the likes of kitchen appliances that never touched the internet before – this will become a familiar scene.
Coleman is best known for his company Brite:Bill, a billing software company that largely targeted telcos, which was acquired in 2016 by US/Israeli multinational AmDocs.
He has since re-emerged with his latest startup Sweepr – and $9 million in funding to boot – that is once again taking on a problem in customer care.
Whereas Brite:Bill helped telcos manage their billing communications with customers, Sweepr wants to get ahead of the ball on the challenges for connected devices in the home.
Connected home
"I thought it would be helpful if I could come up with an offering that would allow me to leverage the customer relationship that I built up through my time at Brite:Bill," Coleman said.
Source: Thérèse Rafter
While homes become more and more connected, there's actually a great disconnect in how these customers are supported, he explained.
ISPs are often the front lines for customer support issues when the router doesn't appear to be working – or if the online gaming network is being glitchy or the connected home appliance isn't quite working.
The reality is that the ISP can only help with the issues directly related to its own product or service.
"They oftentimes will have to field calls where people believe that the Wi-Fi is at fault even though it may not be."
Sweepr is building a voice-operated platform for unifying the litany of connected devices in the home so when one goes on the fritz, one service can provide the help.
The market for connected goods and internet of things devices has been ballooning. As this wave of devices hits, customer care units will have to reckon with not just TVs, laptops and smartphones but internet-connected fridges, tumble driers and coffee machines.
"All the big product companies are connecting all of their products and they intend to do that mostly because it unlocks an opportunity for them to sell you different services and different products," Coleman said.
"Living with connected goods is almost not a consumer choice, it's an imposition by the manufacturers who want to sell you new things."
The issue is that ISPs aren't being paid to support these products. Sweepr wants to be the underlying tech that can connect this all together for a more seamless experience.
Costs
Facing these massive operational costs, washing machine makers for example will need a solution.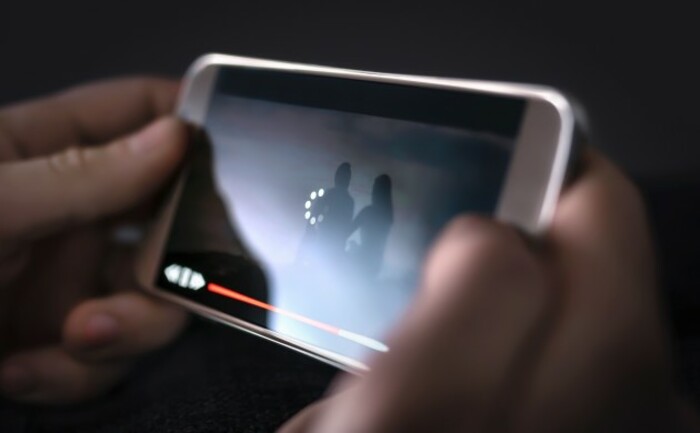 Source: Shutterstock/Tero Vesalainen
"Even though they're excited by the opportunity, they're only beginning to come to grips with the idea that supporting a connected product is expensive and difficult."
While the likes of Virgin Media or Sky will spend big money every year running support services, they are still generating recurring monthly revenue from each customer to offset those costs.
The same can't be said for an appliance maker after it has sold a connected device.
"That ultimately leads to a scenario where I believe a lot of product companies are going to look to collaborate with ISPs to say 'would you support my product in the home?'" Coleman said.
Customer support will morph into something of a "technical concierge". It is a necessary transition to make because the majority of consumers are not technical and need an easily accessible support service. Customer care needs to get smarter.
To make this grand vision a reality, the startup recently secured $9 million in venture capital funding. Draper Esprit led the series A round with participation from Frontline Ventures.
The US will be the company's key market. Coleman has set his targets firmly on the US given the contacts book full of telco industry heads that he gathered while at Brite:Bill.
Sweepr has already landed two large ISPs in the US as customers as well as one in the Europe. Around half of dozen pilots are in place too.
Coleman is tight-lipped on customer names but said "they represent in total probably 100 million homes."
Get our Daily Briefing with the morning's most important headlines for innovative Irish businesses.