Rupert Murdoch's News Corp has pumped over €10m into Irish news agency Storyful
The Dublin-based firm has racked up significant losses to date.
RUPERT MURDOCH'S NEWS Corporation has pumped more than €10 million into Irish news agency Storyful after the Dublin-based company reported multi-million euro losses.
According to newly filed accounts, Storyful made a loss of €4.5 million in the year to the end of 2015, up from about €2.2 million in 2014.
The figures put combined losses at the seven-year-old company, which was bought by News Corp in late 2013 for €18 million, at more than €10 million.
The firm tracks breaking stories and viral videos online. Verified content is then licensed for use by media organisations, including the BBC, The New York Times, Al Jazeera and Vice.
More money
Company records show that on the same day that the business's accounts were filed, 10 October, News Corp pledged another €4.5 million in equity funding to the Irish firm.
This brings the total News Corp has invested in the Irish firm this year to over €10 million, with Storyful taking another €6.1 million in investment from the US multinational at the start of 2016.
Storyful's accounts note that the company's directors have "considered the losses incurred to date".
"The directors are satisfied that appropriate measures have been taken to bring about the company's profitability and that the funding provided by and available from the shareholder is sufficient to enable the company to meet its liabilities as they fall due," it said.
The records also note that the company's founder, Mark Little, resigned as a director during the year.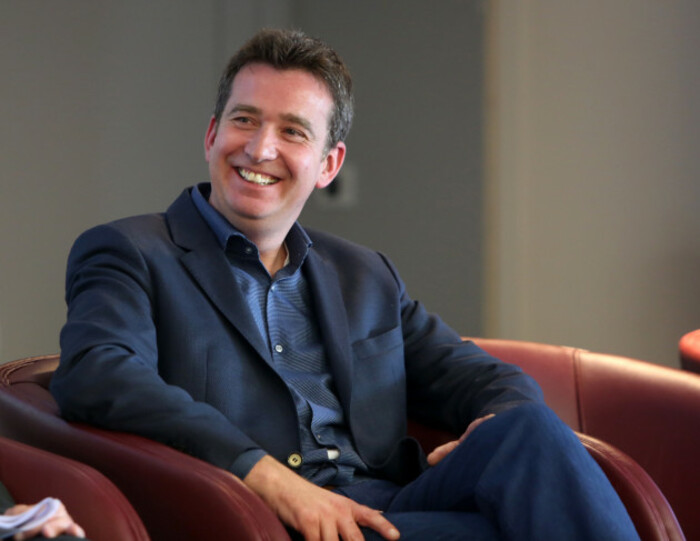 Source: Sam Boal/RollingNews.ie
Mark Little
The former RTÉ journalist first announced his resignation as CEO of Storyful in December 2014, about a year after the company was acquired by Murdoch's media conglomerate.
Initially staying on with the organisation as director of editorial innovation, Little left Storyful in June to take over as managing director at Twitter Ireland.
Little served at the helm of Storyful since its inception in 2010. Previous to this he was best known as Washington correspondent, and later Prime Time presenter, at the state broadcaster.
The company's records also show that staff costs rose from €2.1 million to €3.1 million as the average number of people employed by the firm increased from 35 to 54.
Most of the new personnel were listed as either working in 'editorial' or 'technology and development'.
read more on