Irish-founded media firm Storyful has shut its Hong Kong office as it lays off staff
The closure is reportedly a cost-cutting measure for the loss-making company.
NEWS CORP'S STORYFUL, the Irish-founded media firm, has shut its Hong Kong bureau and laid off six editorial staff.
Politico's Morning Media newsletter was first to report the lay-offs, citing a source that said the move was a cost-cutting measure.
The outlet reported that six editorial staffers were let go, including Asia editor Iain Martin, who was with the company since 2012, and Irish journalist Aaron McNicholas.
One person familiar with the matter told Fora that the staff were laid off with immediate effect. The company had not responded to a request for comment at the time of publication.
Reportedly, there were some other layoffs in the US in both editorial and business operations. Storyful has offices in Dublin, London, New York, Los Angeles and Sydney.
The Hong Kong closure is part of the company's efforts to re-jig the footprint of its newsrooms globally.
The office was an important cog in Storyful's operations covering Asia. Its Sydney office will now serve that market and audience.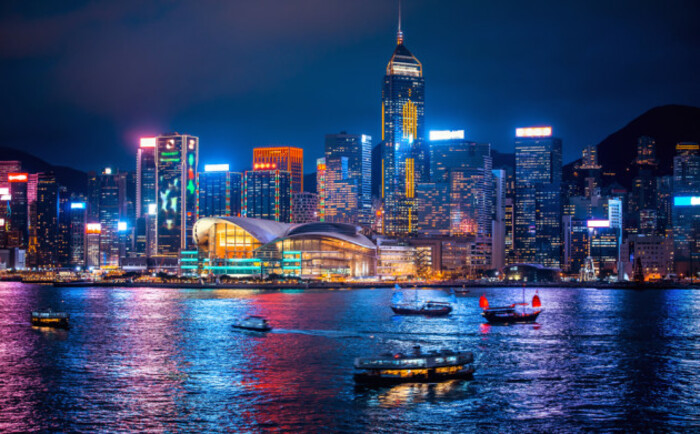 Source: Shutterstock/YIUCHEUNG
Maturing
Storyful was co-founded by former RTÉ News journalist Mark Little in 2010 as a service that verified news sources and online content.
Rupert Murdoch's News Corp acquired the company in 2013 for €18 million. Little left a year later for a role at Twitter before exiting to launch a news startup, Kinzen.
In February of last year, Storyful's chief executive Sharb Fajami told Fora that the company was going through a difficult "adolescence" phase under its News Corp-ownership as it tried to adjust strategies.
At the time, the firm had nearly 200 staff on its books worldwide with around 100 based in Dublin.
The company has been developing new tools to tackle the tide of fake news online and released a re-booted version of its Newswire platform last year. 
Accounts for the company's Irish arm, covering from the end of 2015 until 30 June 2017, showed that it is was sitting on losses of more than €15 million.
Get our NEW Daily Briefing with the morning's most important headlines for innovative Irish businesses.