Work-it: 'It was between us and Facebook and they chose us'
How to stand out from the crowd and get your company noticed.
IN OUR WORK-IT series, we talk to entrepreneurs and experts to delve into the most pressing issues for those trying to make it in the ever-changing business world. Whether you are founding, running or working in a fast-growing company, we will dig a little deeper into the ingredients that make up the right stuff.
PETE RAWLINSON THINKS that a high-profile investor helped get Workvivo's tech noticed. Set up in 2017, the Cork-based company is behind a popular workplace communications tool.
Rawlinson, the chief marketing officer of Workvivo, told Fora that the start-up received a lot of attention after Eric Yuan, chief executive of video communications company Zoom,  invested – an undisclosed sum – back in November. 
It's not every new company that can grab the attention of the boss of a Silicon Valley unicorn like Zoom – a business that was valued at $19 billion the day it was floated on the stock exchange almost a year ago.
After Yuan, Workvivo was approached by Seneca Gaming Corporation, which operates casinos and resorts in the State of New York. The Cork company is now in the process of rolling out its technology across Seneca's casinos and hotels. 
"It (Yuan's investment) created a lot of buzz in the community and maybe Seneca saw that. They actually came through a form on the website. They had been looking at a couple of other vendors as well," he explained.
So how did Yuan's interest come about and how can other startups get noticed too?
Rawlinson explained that before Yuan's involvement, the company had a "major deal" with a US tech company – whose name he wouldn't disclose – that employs 40,000 in the States and has ties to Silicon Valley. 
"He probably heard of us because the attention we are getting from the tech companies in Silicon Valley right now," Rawlinson explained.
Speaking to Rawlinson, it's pretty clear that there is a significant domino effect in play with Workvivo. The company now has four deals in total with US companies – one of which trades on the Nasdaq and brought in a revenue of $1.41 billion in 2017 – and there's a fifth in the pipeline.
In Ireland, it works with the likes of Cubic Telecom and construction company Kentech.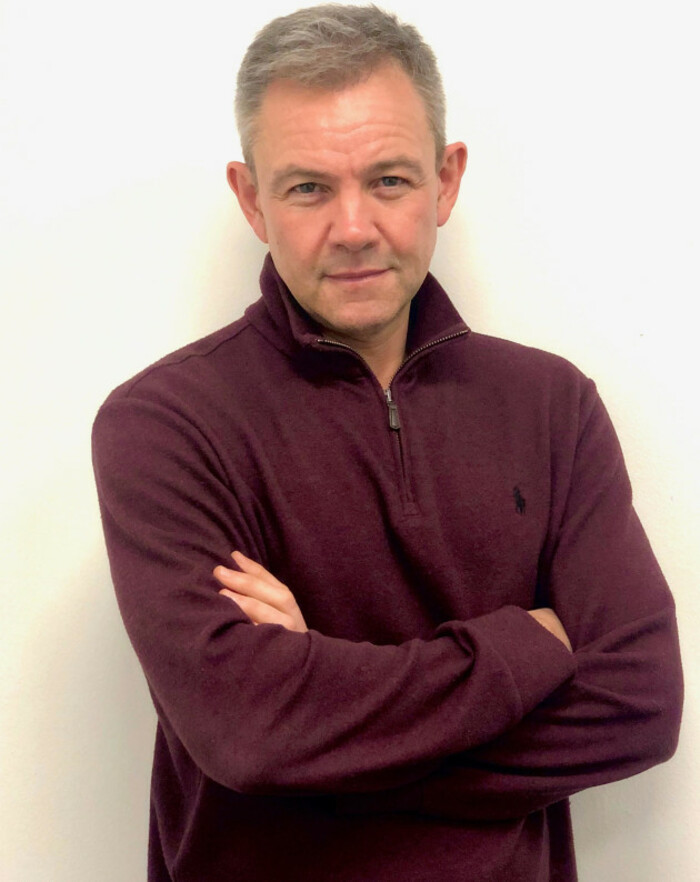 Word of mouth
Rawlinson's advice for businesses trying to strike deals with larger tech companies is that it's important to remember the customer comes first.
"Our focus has always been on our customers… We are not in the business of just selling tech. Our aim is to improve the engagement and positivity of the workplace," he explained.
He said Workvivo got a lot of business through referrals and word of mouth at the beginning. "That has made us stand out and has really given us more attention."
Speaking about the "major deal" with the unnamed US company that employs 40,000, Rawlinson said 16 vendors were considered and that figure was shortlisted down to two. "It was between us and Facebook and they chose us," he said.
Workvivo is optimistic about its product and its ability to stave off competition, but it is now fully turning its attention to marketing. Rawlinson himself was hired just eight months ago. 
"We know we can stand up to some pretty harsh competition out there, so (the) product isn't a problem. We know we can support large customers so scalability isn't a problem. The challenge is continuing to get your name out there."
For that reason, the company is setting aside 10% to 15% of its revenue solely for its marketing and hiring a team to keep the pace going.
Raising a profile
David Whelan, the co-founder and chief executive of VR Education, said that the company's 2018 IPO and its award-winning virtual reality (VR) experiences have helped put it on the map.
Last year, the company was approached by Facebook to put its VR moon-landing experience Apollo 11 on the Oculus Quest headset, which had already used its VR Titanic title.
Whelan said both of those titles have scooped industry gongs, which has helped raise the company's profile – and, crucially, its ranking on Google. 
"Titanic and Apollo have won lots of awards in the past and that helps with our SEO as well. If you type in 'virtual reality' and 'education' into Google, you will find us on the first page," he said. 
"When we win titles for Titanic and Apollo, we're listed on websites and there is always a link back to our website, which helps our profile," he explained.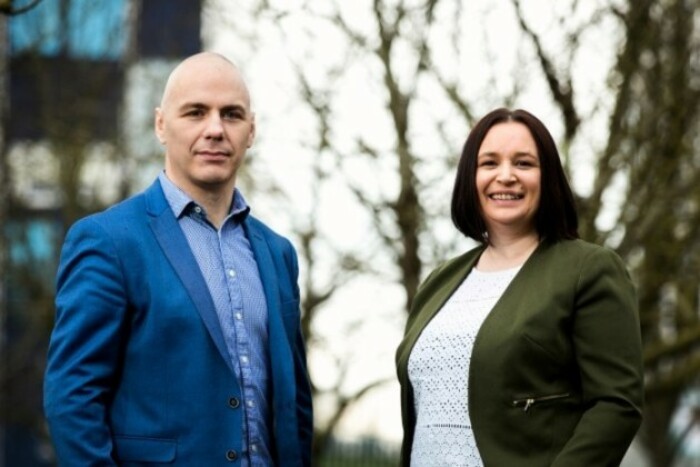 Source: Shane O'Neill, SON Photographic
The firm's dual flotation on the Irish and London stock markets in 2018 – where it raised €6.75 million, has helped the company "get its foot in the door" of some companies, according to Whelan.
"There's a level of confidence when we're dealing with bigger companies," he said. "When you're a startup, the large companies question 'is this company going to be around in six months?'"
"So there's a level of due-diligence that's after happening… and that has really helped," he said. 
The company's main focus is on its Engage education product, which allows customers to create and share their own content.
VR Education has now struck deals with various universities and corporations throughout the US, UK and Asia, including the University of Oxford and South Korean digital content company D'Carrick. 
Whelan said marketing is vital when it comes to a company getting its name out there. The business is active on social media, linking to research it carries out through LinkedIn and he keeps a close eye on engagement levels with VR Education's over 5,000 business connections on the site. 
In terms of striking deals in foreign countries, Whelan said you can't beat having boots on the ground.
"We have business developers based at locations. So we have a business developer in the US, the UK and partners in Korea," he explained.
"When you have a local person dealing with local companies in that area it helps," he said. 
Sign up to our newsletter to receive a regular digest of Fora's top articles delivered to your inbox.