Mobile-only Starling Bank is prepping Ireland for its first launch into the eurozone
The UK challenger bank – set up by a former AIB exec – plans to open an office here by end of the year.
STARLING BANK, THE UK fintech company founded by a former AIB executive, plans to launch its services in Ireland and open a local office by the end of the year.
The company has built a mobile-only bank account that so far operates exclusively in the UK. It had initially said that the fintech service would launch in Ireland in the first quarter of 2018.
But the service has been stalled as it undergoes continued testing, according to the company's chief executive, Anne Boden, who served as chief operating officer at AIB between 2012 and 2013.
An Irish launch would mark the company's first foray into the eurozone market. After the UK launch, Ireland made sense as the next market, Boden said, given her connections here.
"I think the adoption of smartphones in Ireland is very high, the demographic is very suitable for new banking propositions," she told Fora at MoneyConf in Dublin this week.
Boden expects the Irish office will open "probably between now and the end of the year". "It would be for us to understand the market and talk to customers," she said.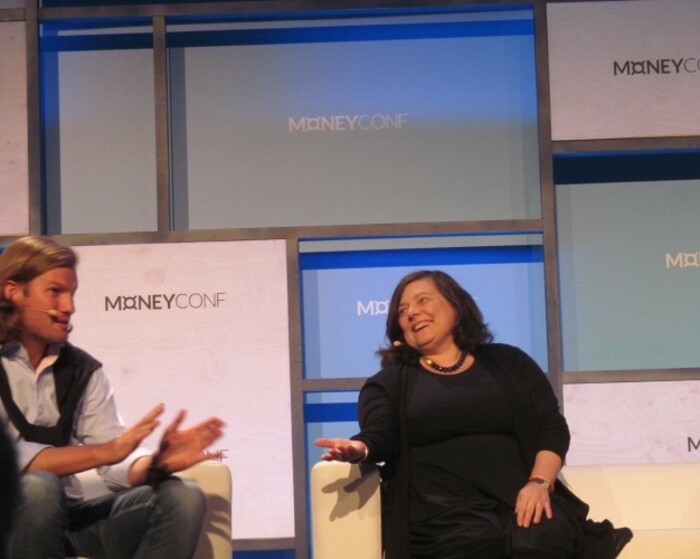 Last year, the company obtained its Single Euro Payments Area (SEPA) licence as well as getting access to TARGET2, the ECB's real-time payments system. These were crucial steps in laying the groundwork for euro-denominated products.
"We have built a euro account and euro functionality and we have access to payment schemes," Boden .
"We're now putting all of those together in order to make sure we have a euro proposition for our customers in Ireland."
Build from scratch
Boden joined AIB in 2012 after holding senior roles at RBS, Aon and UBS. She arrived in Ireland post-crisis during a period in which AIB was trying to fix its balance sheet and plot a return to profitability.
"It was tough but during that period we rolled out a number of great improvements to the technology infrastructure, but I came to the conclusion that more needed to be done," she said.
Boden began talking to banks around the world to get a feel for what they were doing.
"It is very difficult to see any difference between the big banks," she said. "Most of them were doing the same, but they had different colour carpets."
From this vantage point, Boden felt it was easier to build a bank "from scratch" rather than try to innovate within a traditional institution and contend with hurdles and bureaucracy.
"The existing banks and the traditional banks are full of very clever people but they're doing a very difficult job. It's a difficult environment to work in and I wanted the opportunity to start from scratch."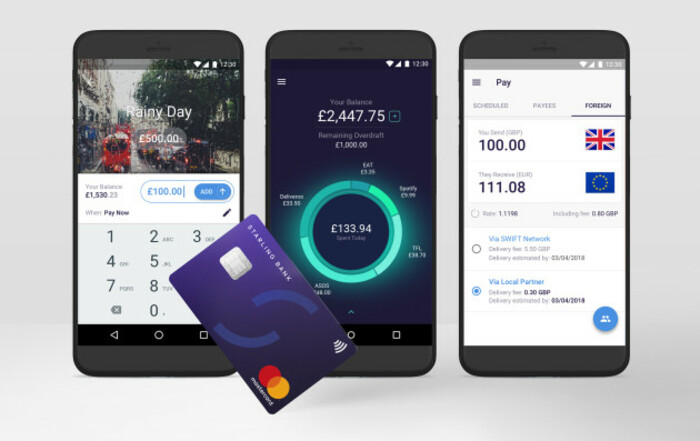 Source: Starling Bank
Banks aren't averse to technology, she added, and there's no shortage of banking technologies on the marketplace.
"The problem is migrating to that technology … (it's) highly complex and take a long time and prone to failure," Boden said.
She pointed to the UK, where TSB was acquired by Spain's Banco Sabadell. The migration from the former's legacy platform to Banco Sabadell's has led to serious outages and missed transactions.
Hurdles to innovation
The regulatory boxes to tick are deeply time-consuming for any company in the finance space.
Boden spent her career in the trenches of the financial services sector and is deeply ingrained in how the industry works – but launching Starling presented its own issues.
She highlights the three-year timespan between when she founded the company in 2014, obtained its UK banking licence and finally launching in app stores in 2017.
But she adds that fintech startups need to be diligent with regulation if they really want to make an impact.
"We are regulated to the same standard as every other bank and you wouldn't expect people to have licences without going through due process, but we now have a number of entrants into the marketplace that are really making difference."
[embed id="embed_3"]
Challenger banks and fintech startups, like Revolut and N26, all compete with Starling Bank now. As it prepares to expand beyond the UK, Starling Bank is raising more funding.
It has raised around $70 million from investors so far but in late May, several news outlets reported that the company was raising a further round of up to £80 million (€91 million).
Boden confirmed the company was in the midst of raising funding but declined to comment on how much money was being sought.
Sign up to our newsletter to receive a regular digest of Fora's top articles delivered to your inbox.