Two brothers building apartments on Bray's seafront have shared a multimillion-euro payday
Brian and Gerard Freney own the well-known Star Leisure arcade.
TWO BROTHERS WHO are planning to build nearly 100 apartments on Bray's seafront have pocketed more than €2 million courtesy of their arcade business.
New accounts just filed for Star Amusements & Leisure Ltd, the company behind the Star Leisure arcade on the Bray seafront, show that it lost just over €400,000 in the year to the end of September 2017.
However, directors' remuneration rose slightly to €2.2 million during the same period. The only two directors are brothers Brian and Gerard Freney, who share ownership of the arcade.
They saw their remuneration rise from just under €2 million during the company's 2016 financial year.
The number of people employed by the arcade also increased slightly, rising from 66 to 70. Correspondingly, there was a small rise in staff costs, which climbed from €3.5 million to €3.6 million.
The Star Leisure arcade was owed €147,000 by its debtors and owed just under €600,000 to its creditors. However it had a cash pile of €1.5 million at hand.
Apartments
The business is just one of the interests the Freeneys have in Bray. The pair, who are well-known businessmen in the area, used to own the Star Leisure's sister business, the famous Dawson's Amusements arcade.
Dawson's was closed in 2007 and demolished in 2013.
The pair are now looking to build 92 apartments on the Strand Road next to the Star Leisure arcade, however the project has proved controversial as the site is adjacent to the Bray Head Hotel.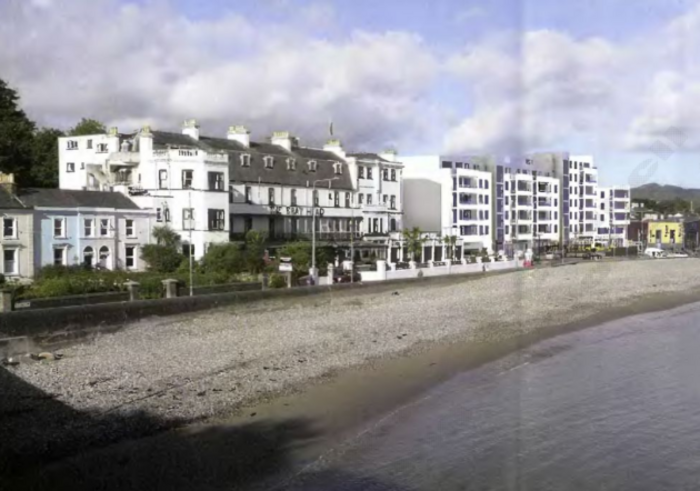 Source: Wicklow
While it has been closed for several years, scenes from movies including My Left Foot and the Commitments were filmed at the venue, which is a protected structure.
The possibility that apartment blocks would loom over the hotel was one of the reasons why Wicklow County Council initially refused permission for the apartment development.
However, this decision was recently overturned by An Bord Pleanála, in spite of opposition from some local residents.
Sign up to our newsletter to receive a regular digest of Fora's top articles delivered to your inbox.