State funding for Dublin's St Patrick's Festival will be cut from next year
Fáilte Ireland chairman Michael Cawley says the private sector should back the big-ticket event.
THE STATE-BACKED BODY responsible for developing tourism in Ireland is planning to reduce funding for St Patrick's Festival, which organises the annual parade in Dublin.
Fáilte Ireland chairman Michael Cawley revealed the change during a keynote speech at ISME's annual conference in Citywest.
"We've had some discussions with the organisers," he said. "We've cut their budget for the next three years because we believe there are a lot of private sector enterprises doing very, very well from St Patrick's Day and there's absolutely no contribution made there."
Cawley said it is Fáilte Ireland's view that the festival should "stand on its own, to a certain extent".
"Over a period of time, it should be self-financing through the private sector," he said. "We can divert the money elsewhere to places perhaps outside of Dublin during that same period or at other times of the year outside of the peak travel season."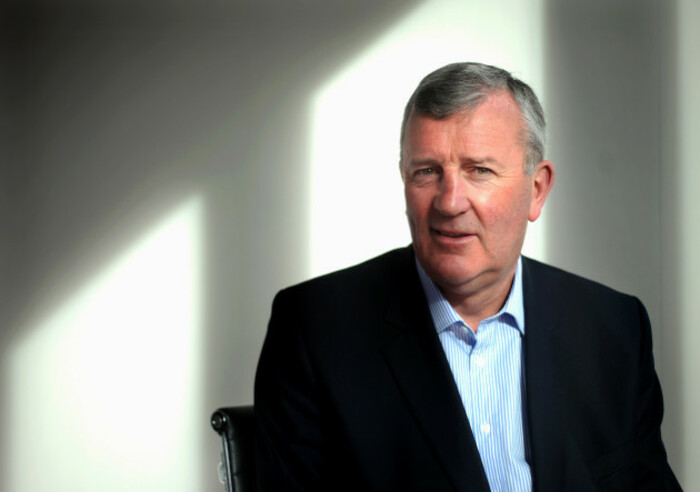 Source: Anthony Devlin/PA Archive/PA Images
St Patrick's Festival was the biggest beneficiary of this year's 'national programme for festivals and events' fund from Fáilte Ireland, taking €1 million out of the €1.6 million pot.
In a follow-up statement to Fora, Fáilte Ireland said that it has agreed with the event organisers to move away from the current year-on-year funding model. It did not say how much the funding would be reduced.
"Instead, a new three-year, multi-annual funding framework has been agreed for the St Patrick's Festival to guarantee support for the event into the mid-term beyond 2018," the tourism agency said.
A review of the event found that there is scope for it to secure more commercial sponsorship and private sector investment, it added.
"Fáilte Ireland is still committed to provide significant funding to the event from 2018 through to 2020, with funding levels gradually lowering as more private investment comes on board."
'Sleeping giant'
In his speech at the ISME event, Cawley described tourism as Ireland's "sleeping giant" and suggested that the sector is undervalued by the wider economy.
"The Department of Finance and the Central Statistics Office do not keep separate statistics for tourism," he said. "It's spread between accommodation, restaurants, a whole load of different things, whereas taken together, it's much bigger than agriculture."
However, Cawley said when it comes to lobbying for changes to government policy, the tourism sector is seen as "a very disparate group".
"If something from Brussels affects farmers, they're all out on the street. We all know about it," he said.
"Something that affects tourism, they are a very disparate group of people who have different views about it. They haven't a coherent lobbying function together and they don't get their act together."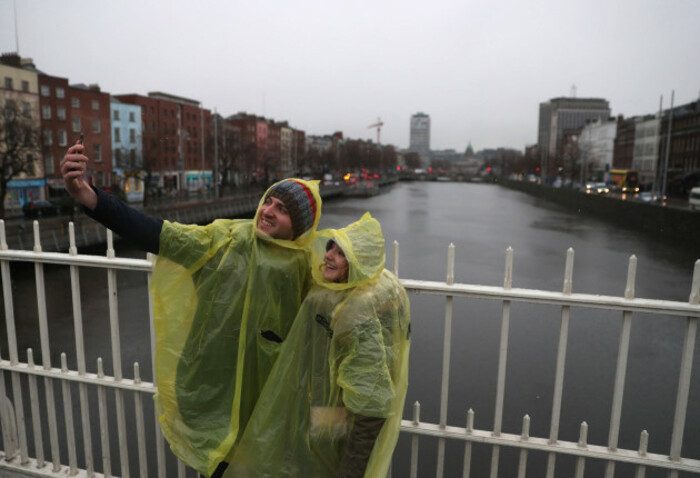 Source: Brian Lawless/PA Archive/PA Images
Cawley – who was central to Ryanair's flotation in 1997 and still sits on the airline's board – said there should be more "cross-selling" in the tourism sector, meaning businesses would complement their own products by selling add-on services.
"We have statistics that tell us that 250,000 people visit Kilkenny Castle every year. 25,000 of those go to the Main Street of Kilkenny – 10%. It's less than 100 yards from the front gate," he said.
"There's been an inclination in this is industry to mind our own business. We want to promote to people who if you cross-sell to somebody, they'll cross-sell to you as well. The sum of the two is much greater."
Cawley said there is a high concentration of tourists based in Dublin as a result of the increased air access into the capital, with over 80% of visitors to Ireland traveling through the hub.
He said Fáilte Ireland wants to engage with inbound tour operators on the issue of poor regional spread of visitors.
"The unfortunate consequence of the improved road network is that an increasing number of people take day trips to the Cliffs of Moher and return to Dublin in the evening," he said.
"It's a terrible experience. You're four or five hours on a bus from Dublin late at night and you leave no added value in Clare."
Sign up to our newsletter to receive a regular digest of Fora's top articles delivered to your inbox.
read more on