An Irish platform for booking public speakers has been scooped up by a Belgian firm
Speakific will merge with Speakersbase to take on international markets.
DUBLIN STARTUP SPEAKIFIC, which connects event organisers with public speakers, has been acquired by a Belgian rival.
Speakific is a platform for booking speakers for events. It also runs a number of online courses to improve public speaking skills.
Belgium's Speakersbase offers a similar search and booking service for public speakers. The terms of the acquisition have not been disclosed.
Speakific was co-founded by chief executive Johnny Beirne in 2015 with Fergal Donlon. The latter is currently an operations team lead at digital travel firm Travelport Digital.
The bulk of Speakific's user base is in Ireland and the UK and a number of other English-speaking markets.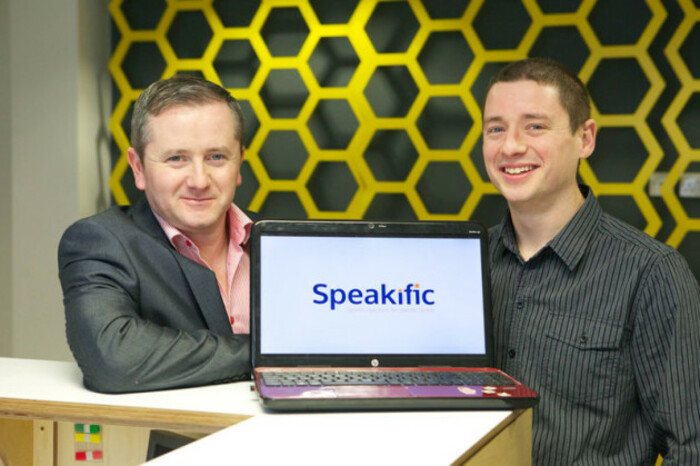 Source: Speakific
The merger will see both companies come under the Speakersbase brand name, with Beirne taking on the role of manager for Speakersbase's Irish and UK business.
Speakersbase growth manager Tanguy Verbelen said the deal provides the "opportunity for Speakersbase to immediately grow its community of speakers in Ireland and the UK".
The Gent-based company had previously been focused on Belgium and the Netherlands. The merger will see the combined company expand into more international markets, he said. The merged platform will have nearly 2,000 speakers from 50 countries.
"Speakific not only brings a range of exciting new and well-known speakers, but also its online academy. The academy is valuable for speakers to improve their skills and grow their business," Verbelen said.
Demand
Beirne said the demand for public speakers has increased due to growth in events such as companies' internal get-togethers and conferences big and small.
"The public speaking landscape has changed dramatically over the last five years," he said.
"There are many events requiring more specialist speakers about a wide range of emerging topics, and yet having no efficient way to find and book them."
Sign up to our newsletter to receive a regular digest of Fora's top articles delivered to your inbox.