A Danish 'disposable decor' homewares brand is setting up in the old Waltons music shop
It will be Søstrene Grene's largest unit in Ireland – and its first in Dublin city centre.
DENMARK-FOUNDED HOMEWARE BRAND Søstrene Grene will open its first unit in Dublin city centre in the former Waltons music store on South Great George's Street.
Two years after launching the concept here, Søstrene Grene's Irish joint venture partners, husband and wife Niall and Heather Lawlor, are planning to open their sixth shop by mid-July.
It will be the Danish brand's largest outlet in Ireland and will employ about 10 people.
"This would be about 5,000 sq ft, twice the normal size of a (Søstrene Grene) store. We've been looking for a long time around Dublin city centre for a location … This opportunity came up and we kind of jumped at it," Niall Lawlor told Fora.
In February, musical instrument retailer Waltons suddenly shuttered its iconic George's Street premises after two decades, although it continues to operate a music school in the top floor, which will remain after Søstrene Grene moves in.
Lawlor said the building – a stone's throw from Grafton Street, one of the busiest high streets in the country – is located "in a part of town that I would class as bohemian in its feel", which will appeal to the retailer's core customers.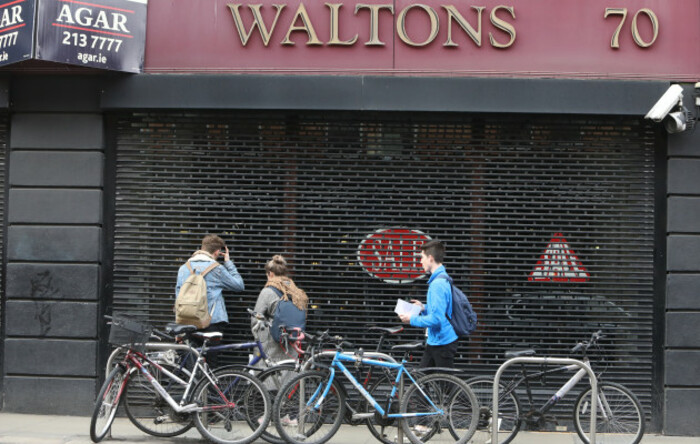 Source: Leah Farrell/RollingNews.ie
Søstrene Grene – which is sometimes anglicised as 'Sisters Green' – targets people with a taste for budget Scandinavian homeware and furniture, a market popularised by the likes of Swedish flat-pack king Ikea.
Lawlor, who was once an executive at gaming retailer Gamestop, said the store is chasing the "disposable decor" segment of the homeware market, where consumers buy comparatively cheap items and replace them every one or two years as design tastes change.
"If we have a rental generation, there's a tendency to be more mobile and move around. People have a tendency to buy products when they move into a new space and a tendency to remodel the space," he said.
"A lot of our products will fit nicely in (a small apartment). It's all Danish-design driven. It looks good and I think the Irish market, traditionally, has always had a taste for Scandinavian design."
Expansion plans
Søstrene Grene launched in Ireland two years ago and currently operates five outlets in the country: two in Co Dublin and one in each of Athlone, Limerick and Cork.
Lawlor said the company specifically looks to open in "unique" spaces that are aesthetically pleasing, citing the old Waltons store as an example.
He said he would be happy to open 10 stores here but has no rapid expansion plans at the moment.
"We're not in any mad rush … We don't want to be on every street corner. We want to keep the brand in a position where it's available but not everywhere," he said.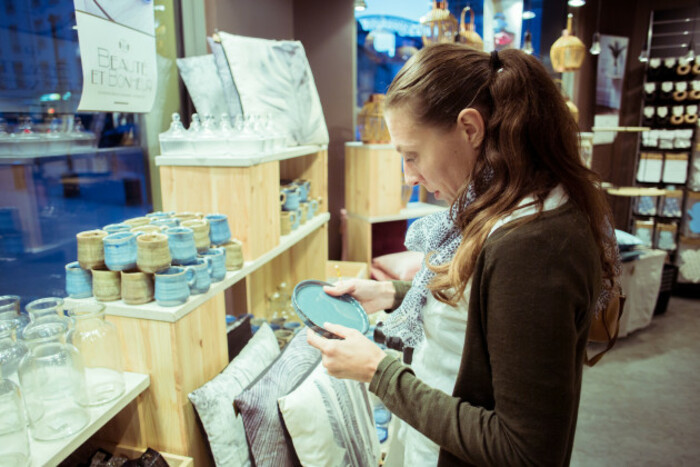 Source: AMAB/Søstrene Grene
Søstrene Grene was founded in Aarhus, Denmark, in 1973 by Inger Grene and Knud Cresten Vaupell Olsen. Today, Grene's sons, Mikkel and Cresten Grene, co-own and run the business.
Stores exclusively play classical music on their sound systems and stock everything from office stationery, to gifts and kitchenware. About 40% of products are sourced in Europe while 20% comes from China. The remainder is sourced from other locations.
The company doesn't operate an e-commerce site and uses minimal packaging to entice customers to touch and feel products in-store.
There are currently over 180 Søstrene Grene locations worldwide – predominantly in Denmark and continental Europe – and there are plans to have 250 outlets by the end of this year.
Lawlor said the group doesn't publish sales or profitability figures but said like-for-like sales are about 7% ahead so far this year.
Sign up to our newsletter to receive a regular digest of Fora's top articles delivered to your inbox.