'We had to make a tough call': Why FrockAdvisor has filed for voluntary liquidation
Sonya Lennon and Brendan Courtney are focused on developing their successful Lennon Courtney brand.
FROCKADVISOR, THE ONLINE fashion business founded by designers Sonya Lennon and Brendan Courtney, has filed for voluntary liquidation. 
The company was set up in 2013 by Lennon and Courtney to match small boutique owners with customers looking for specific items. It ceased trading about a year and a half ago. 
The duo are currently focusing on developing their successful Lennon Courtney brand, which is licensed to Dunnes Stores. 
"We had been trying to repurpose the technology because, but unfortunately the business couldn't support it. We were trying to look at other use cases and a sale of the technology, but it's notoriously difficult to sell existing technology," Sonya Lennon said.
She added that they knew it was "a long shot" to sell the technology and the pair had a couple of interested parties, but in the end they couldn't get a sale across the line.
"We had to make a call then that we were winding up the company," she said. 
About three years ago, the company underwent a re-brand as 'Fafinder', with the aim to make it more scalable in future.  
"We loved the name FrockAdvisor, in many ways it always was FrockAdvisor until it died. Fafinder never really stuck with us and it never really resonated," Lennon said . 
"The reason we changed the brand was, we were getting a bit of kick back around the word frock and how scalable that was. If we wanted to grow into other areas, like men's (clothing), frock wasn't a suitable word," she added. 
What happened?
What the business partners didn't legislate for, said Courtney, was "how resource and time poor boutique owners are".
Part of the original vision behind FrockAdvisor was to help small businesses connect with customers online when they had limited time and resources. 
The idea for the company came about when she and business partner Courtney both worked on RTÉ's Off The Rails . 
Through their work with smaller fashion retailers, they saw that boutiques were struggling to get online due to having very few items of inventory. 
"You might only have four or five of one item to sell – how do you navigate trying to catalogue photographs, upload and all of that when you're often a one man band or one woman band?" Lennon said. 
"We thought if we could facilitate them with a platform that they could photograph one piece at a time, sell it and connect with new customers who are interested in independent fashion – that would be a great way to build a scalable platform in theory."
She added that the company was beginning to do what larger companies like Instagram and Google's Shoppable are doing now. 
"Even if we'd succeeded we'd probably be on the cusp of being wiped out by giants now anyway," she said. 
"There's a new wave of independent retailer who has technology in their DNA and who get it and who can drive that forward," she said. 
But for a lot of the 'old guard', she added "it was just a step too far and they couldn't weave it into their day – it wasn't a natural habit for them. That's where we found our struggle. We created a solution for people who didn't have the resources to adopt it."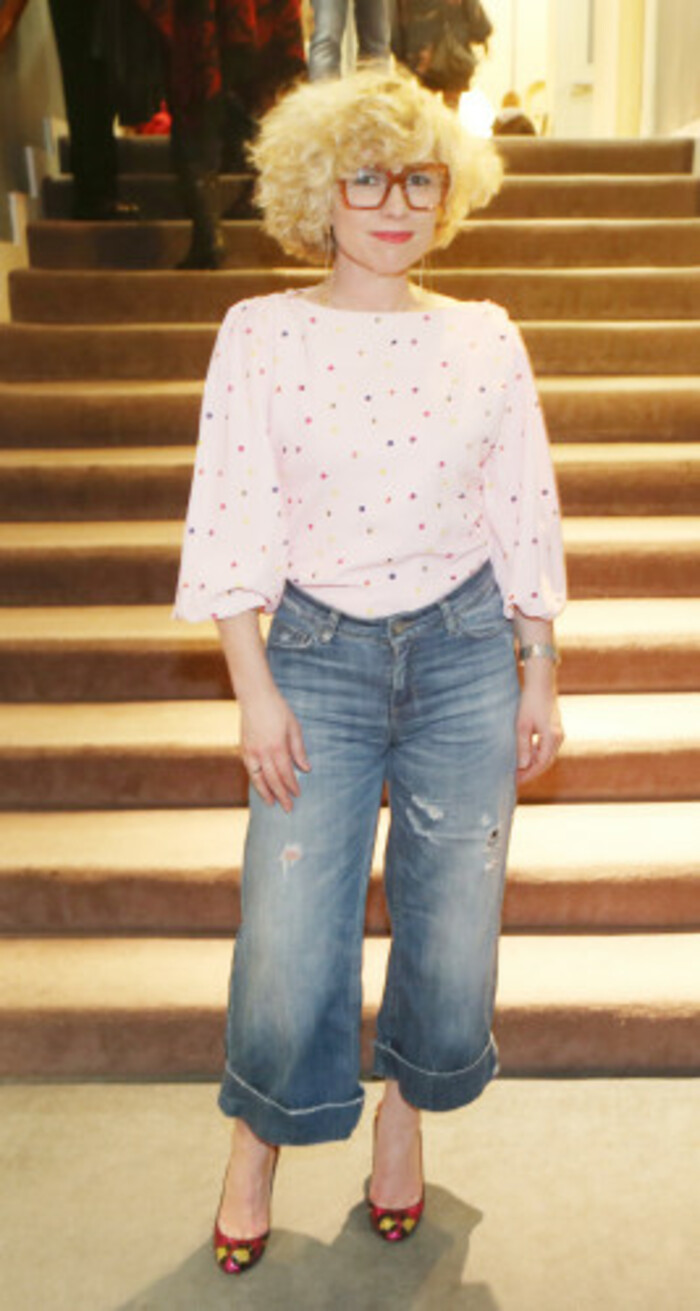 Source: Leon Farrell
What next?
Ironically, said Lennon, she and Courtney have come "full circle" and are launching their own content channels on social media. 
A new platform is in the works, but right now they're just "pulling together the strands", said Lennon.  
"We create an awful lot of content. Some of it is disposable, some of it is enduring, and we want that to live somewhere so we're working on that at the moment," she said. 
The main purpose of that is to support the pair's clothing brand, Lennon Courtney, which is licensed to Dunnes Stores. 
"What we do is create extensions to the solution that the clothing is for women – events, podcasts, books. We talk to audiences of women all the time. We see the difficulties they face in navigating professional life. That's where we're really interested." 
Get our Daily Briefing with the morning's most important headlines for innovative Irish businesses.