'National guidance' on solar farms needed after Ireland's biggest project is rejected
The Wexford development was to be spread on a site of more than 200 acres.
A LACK OF clarity around planning rules for solar farms could stymie further developments after a proposal for the country's biggest project was knocked back.
Earlier this week, An Bord Pleanála upheld Wexford County Council's decision to refuse permission for a large-scale solar farm to be built by Irish firm Highfield Solar.
Cork County Council also recently passed a motion calling for the government to enforce a moratorium on solar farm developments in the Rebel County in the absence of national guidelines.
So far, Ireland has no commercial solar industry to speak of. It is estimated that one megawatt (MW) of solar energy could power between 150 and 200 homes for a year. A commercial development would be in the region of 5MW.
Highfield's Wexford farm would have been 45MW to be spread over a huge area spanning more than 200 acres.
The decision to refuse the development was upheld for several reasons, including the fact that the project would "militate against the preservation of the landscape".
No national guidelines
However one of the issues cited by planning authorities was the fact that there was no "national guidance" as to how solar farm applications should be assessed.
"The industry is emerging in this country at a rapid pace and largely in the absence of planning policy, each case being considered on its own merits at a local level but without any overarching guidance," An Bord Pleanála said in its decision.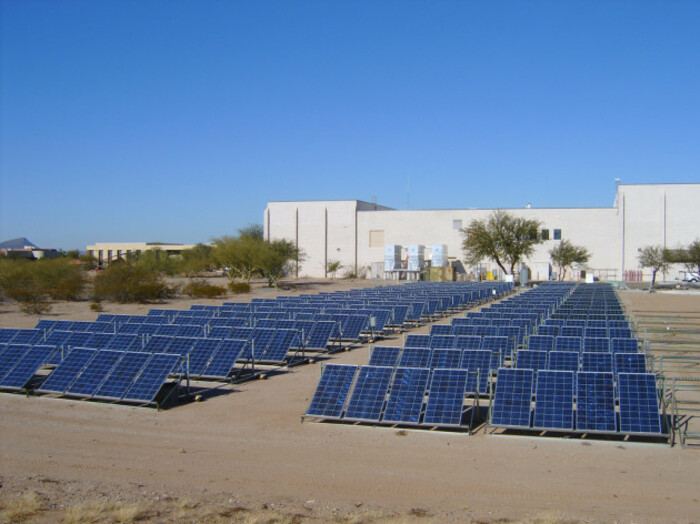 A joint venture between Highfield Energy Solutions and the UK-based Aura Power, Highfield has been one of the most active solar firms in the country, lodging almost two dozen planning applications for farms last year. The company did not respond to a request for comment from Fora.
Several of its projects, such as a 12.5MW farm in Waterford and a 12MW farm in Wexford, have been given the go-ahead.
But several others, including a development in Kilkenny, have been knocked back. In most of the planning refusals, the fact that Ireland has no national solar planning guidelines was highlighted.
Cork moratorium 
The lack of planning guidelines has also come to a head in Cork, where a local community group, the Jagoes Mills Action Group, has been campaigning against a 32-acre, 5MW solar plant in Farrangalway, Kinsale, which received planning permission last year.
The group claims that the current "policy vacuum" relating to solar energy is creating a situation whereby opportunistic developers are not giving proper consideration to the environment and rural communities.
Cork county councillors recently passed a motion for a moratorium on solar developments, citing concerns about the recent increase in solar project applications and a lack of consultation with local residents.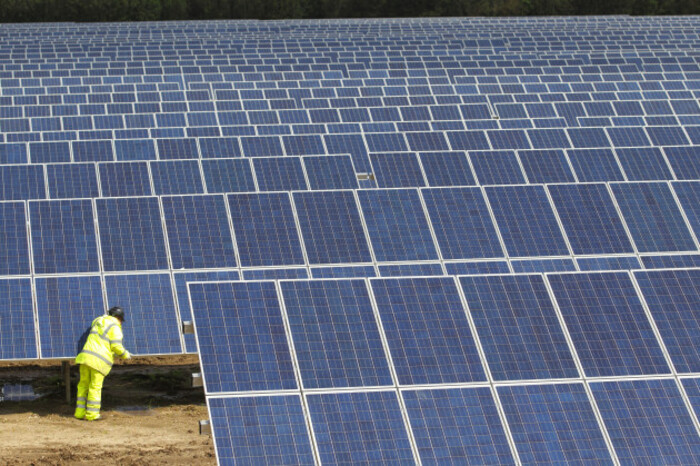 Source: Chris Ison
The action group is now calling on the government to respond to the Cork County Council motion and introduce national planning guidelines.
[embed id="embed_2"]
A spokesman for the council said that the motion "does not impact on the manner on how the council decides on applications and any decisions made are sound even without the guidelines". He added that the council was "more than open with proposals".
However, the spokesman said that the council wrote to Planning and Local Government Minister Simon Coveney "requesting that clear, national guidelines by put in place".
Despite this, a spokesman for the Housing and Planning department said that "no correspondence has been received either by planning policy section, nor the Minister's office, in relation to this matter".
'Satisfied with code'
In response to a parliamentary question from Wexford Fianna Fáil TD James Browne last month, Coveney confirmed that "there are no specific planning guidelines in place in respect of solar farms".
"Each (local) planning authority's development plan must set out an overall strategy of the area concerned," he said.
The minister said that the plan has to include infrastructure objectives, "including energy facilities".
"Many local authorities have developed renewable energy strategies for their areas in this context," he said.
"I am satisfied that the planning code is sufficiently robust to facilitate the assessment of individual planning permission applications for solar farm developments. However, the matter will be kept under review."
He said that the Department of Communications and the Environment is developing a new renewable energy policy framework and a "support scheme" for renewable power, which was expected late this year.