Unemployment benefits are top of the wish list for the self-employed
However, the head of ISME says the government needs to show some leadership on the issue.
UNEMPLOYMENT ENTITLEMENTS ARE the most important benefits that could be introduced as part of any changes to how self-employed people pay PRSI.
That is according to Irish Small and Medium Enterprises Association (ISME) CEO Mark Fielding, who said that the measure would likely encourage more entrepreneurial activity.
"There is no immediate entitlement to benefits if you lose your job and it is a disincentive to starting your business," he told Fora.
"At least if there was the ability to claim some money if you fall on harder times, (it might encourage) people who are thinking about starting a business. That is (priority) number one."
Fielding was speaking after the Department of Social Protection announced today that it is asking 20,000 self-employed people what new benefits they would most like to receive from pay-related social insurance (PRSI) reforms planned in future budgets.
The people being surveyed include sole traders, partners, farmers, professionals and company directors.
Self-employed benefits
The Department of Social Protection survey will ask self-employed people whether they would be willing to pay more PRSI in return for access to greater benefits, or whether they would prefer to maintain the status quo.
Social Protection Minister Leo Varadkar said that the survey informs self-employed people "which benefits are currently available to them and whether they consider them good value".
It will also ask respondents to suggest a figure for how much they would be willing to pay for the benefits available to private and public sector workers.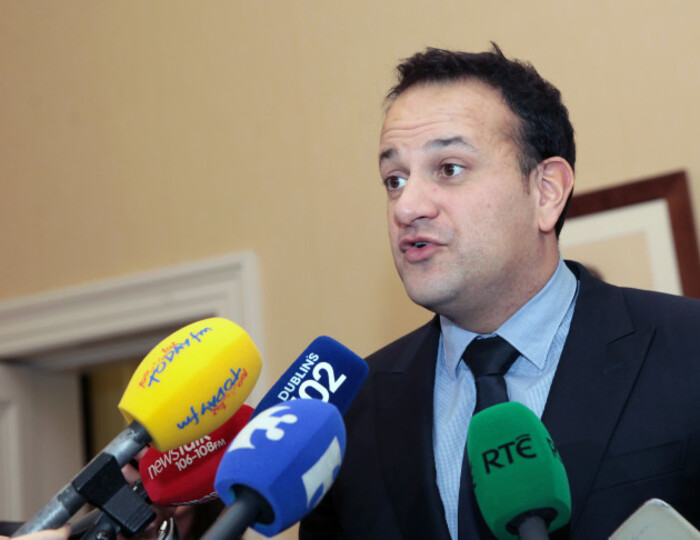 Source: Leah Farrell/RollingNews.ie
At the moment, self-employed people are entitled to limited state support.
While their PSRI contributions cover several basic benefits, such as a state pension contribution, it does not give them access to entitlements such as jobseeker's or short-term illness injuries benefits that many ordinary employees qualify for.
Most self-employed people currently pay a PRSI rate of 4% on their income. However, while most employees pay a similar rate, their employers add a contribution of 10.75% – which results in a combined rate of nearly 15% and greater access to benefits.
How much to pay?
However Fielding was critical of the department for asking self-employed people to nominate how much they would be willing to pay, saying many would likely not know how to price the various benefits.
"No self-employed person thinks that they will get something for nothing, but how much it (PRSI) would have to go up is beyond me," he said.
"The government sometimes forget that they are the government. It is a bit like a general asking his privates, 'Will we attack tomorrow or leave it until Tuesday?' The department knows the risks and can price (PRSI contributions) accordingly."
The Department of Social Protection survey is being sent out next week and needs to be returned by respondents by August 31st.