'It's armageddon for business': The big snow could cost retailers hundreds of millions of euro
Businesses are concerned about lost sales heading into the usually busy weekend period.
THE SNOWY WEATHER is likely to cost retailers "hundreds of millions of euro" between lost revenue, employee costs and repairs.
Lorraine Higgins, deputy CEO of business group Retail Excellence Ireland, said that a lot of shops decided to close early yesterday, today and are likely to be shut tomorrow after the government issued a nationwide 'status red' weather warning.
"That's two and a half days of lost trade at best. That's a considerable amount of money to lose and costs will certainly run into the hundreds of millions of euro," she told Fora.
As well as having to deal with lost sales today and tomorrow, Higgins said shop owners may also have a hard time enticing people in-store during the usually busy weekend period if the bad weather persists.
With the nation in effective lockdown from 4pm today, store owners that offer online shopping will be trying to make some extra cash while people are stuck at home.
"Those that are e-commerce enabled are certainly using this as an opportunity to try and drive traffic, however challenges remain with broadband for rural retailers and the overall lack of web presence by Irish retailers," Higgins said.
A recent Retail Excellence survey revealed that less than a third of Irish retailers are able to offer online shopping on their websites. One in five have no online presence at all.
"When the store closes, that's armageddon for their business," Higgins said. "Unfortunately, they're going to lose out."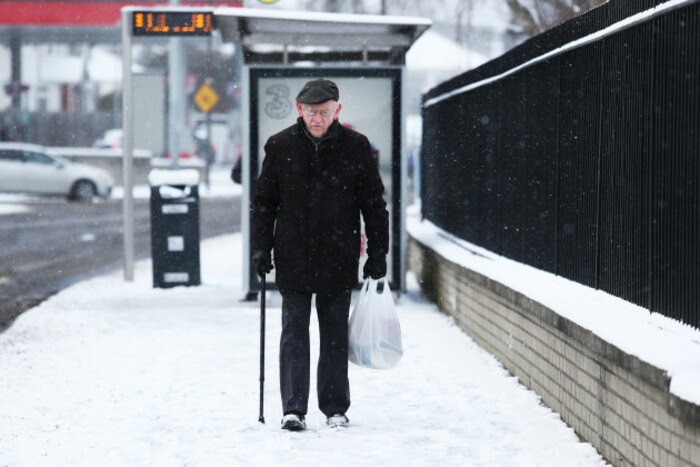 Source: Rollingnews.ie
Safety
Thomas Burke, head of Ibec group Retail Ireland, said a number of its members are trying to figure out whether or not to open this coming weekend.
For that reason, he couldn't put a figure yet on how much the bad weather is likely to cost shop owners but said it will be "significant given the time of the week, going into the weekend".
Some Retail Ireland members have decided to open for the early part of today to allow customers to pick up essentials but will close before the 4pm curfew.
Both lobby groups are urging retailers to prioritise the safety of their staff and customers and to heed the advice of national bodies like Met Éireann.
"Safety is paramount, of customers and staff. Members are taking that quite seriously," Higgins said.
Sign up to our newsletter to receive a regular digest of Fora's top articles delivered to your inbox.