Sleeping Giant: The Irishman at the coalface of global sleep technology
Meet Colin Lawlor, the tech boss who wants to help the world sleep better.
KNOWING THE VALUE of a good night sleep isn't just a good habit for Colin Lawlor, it is also a massive part of his business plan. 
"When you don't sleep cumulatively over time, (it) increases the risk of pretty much every major chronic disease and the science is advancing very rapidly in that space," he says. 
The Irishman is at the forefront of using tech to help us sleep more soundly with SleepScore Labs, a California-based company of which Lawlor is chief executive, develops technology to track sleep and create solutions to improve it.
Lawlor had a few minutes to catch up with Fora to talk about his company wants to revolutionise sleep globally at the end of a long week at CES, the Las Vegas tech gathering. 
SleepScore Labs is a joint venture between sleep giant ResMed, New York private equity firm Pegasus Capital and Dr Mehmet Oz – of the Oprah Winfrey Show fame. It also has experts from Harvard and Apple on its staff. 
The company's products include apps and hardware which measure sleep quality using radio frequency. It has also recently agreed a deal with global personal care giant International Flavours and Fragrances (IFF) to create aromatherapy solutions for sleep issues. 
So how did Colin Lawlor, an Irish Trinity College graduate and former Guinness employee get involved? 
He graduated from Marketing, worked for Guinness, then went into consulting before spending a decade in Galway-based Biomedical Research, which makes Slender Tone and electrotherapy devices. 
"As I was thinking about what to do next, I bumped into some people at a company in Dublin called Bianca Med. They were at the very early stages of figuring out how to measure sleep and other physiological signals from the body without any contact with the body," he told Fora.
Fascinated by sleep from an early age, he said he "couldn't resist joining them".
Bianca Med was acquired by medical equipment giant ResMed in 2011, which specialises in sleep apnea equipment and has a growing presence in Ireland itself following the deal, according to Lawlor. 
"They asked me to relocate to the corporate headquarters in San Diego to figure out how do we tackle the broader sleep issues because today, about 50% of the adult population, globally, have problems with sleep almost every night of their lives," he said.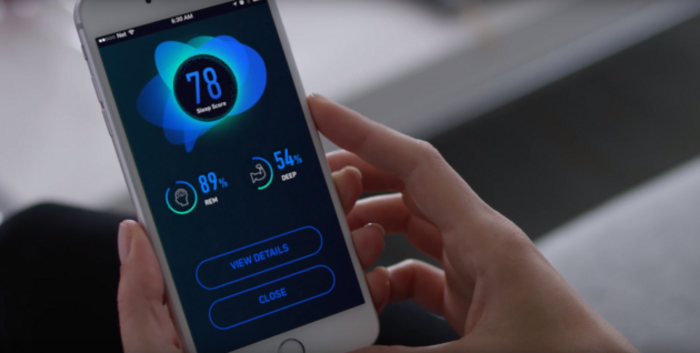 Source: YouTube/SleepScore
'Major breakthrough'
One of the reasons many people can find it hard to solve their sleep issues is because they don't know enough about their own sleep, Lawlor said. 
According to him, the company has built "the world's most accurate way to measure sleep".
The other main issue, he added, is that there are so many sleep solutions out there – and many are ineffective. 
SleepScore's products are non-contact because "there is no point in asking people to wear things that are then going to wake them up because they're uncomfortable."
Part of the technology was developed in UCD, then through Bianca Med and then ResMed following the acquisition deal.
The hardware, a radio frequency sensor called the Sleep Score Max, isn't yet available in Ireland. 
"It sits beside your bed and monitors your sleep and gives you a very detailed report in the morning," Lawlor said. 
The company made a "major breakthrough" and figured out how to turn a smartphone into a biomotion sensor which can detect breathing through sonar technology. This version of the product is the free SleepScore app. 
The other side of the business focuses on "helping companies to identify, discover, improve and validate products", which according to Lawlor, can now be more accurately tested because of the availability of data it gathers through its tech. 
SleepScore's third main product is a snoring and teeth grinding measurement system, called 'Do I snore or grind', acquired under a Dutch company, which is also a free app.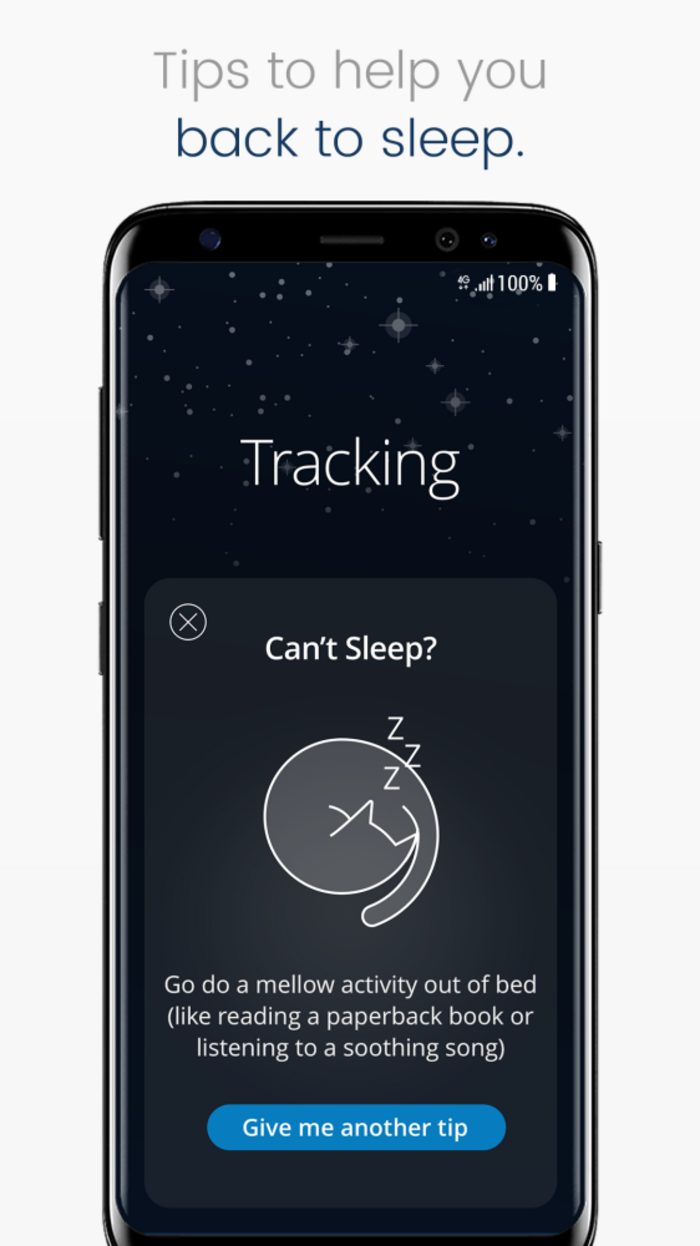 Source: SleepScore Labs
Data in Dublin
Globally, the sleep market is worth about $75 billion according to Lawlor – all the way from mattresses to tracked data on temperature and supplements. 
On the data science end of things, a lot of the work is done in Dublin, because "we're finding that there's a tremendous pool of people with talent in Dublin," Lawlor said. 
The business strategy is to expand over time to North America and Europe. As a former president of the Irish Exporters Association, Lawlor added that he understands the strategic value of Ireland as a jumping-off point to Europe. 
The data gathered by SleepScore's measurement devices includes temperature, background noise levels and light levels – though it doesn't record audio, just decibels. 
"We built up the largest data sets of holistic sleep information. Right now that data set is already more than 50 million hours," he said. 
Without being specific, Lawlor said the company is planning to expand the Dublin office sometime in the next five years. 
It's main strategy, he said, is to partner with other companies. "Dolby Labs provide technology to make fantastic speakers, Intel provides technology that makes computers run, we want to (be the company that) makes technology that improves sleep," he said. 
Get our Daily Briefing with the morning's most important headlines for innovative Irish businesses.