This Dublin startup is elbowing its way into a multibillion-dollar piece of the fashion market
As part of our weekly Startup Spotlight series, we profile SKMMP.
TECH STARTUPS HAVE attempted to shake up how the fashion industry operates by overhauling services for consumers, designers and retailers – but the wholesale side of the business has been largely overlooked.
However it's a global market worth in the tens of billions that Dublin's SKMMP has in its sights – and it's ripe for disruption from digital newcomers, according to the startup's chief executive, Aileen Carville.
The company founder had been in the luxury fashion industry for 18 years, working in fashion PR in London and Dublin, before starting SKMMP, pronounced 'skimp'.
More than 55% of the global fashion market is currently handled by third-party wholesalers, Carville says. SKMMP is essentially a digital showroom for firms such as these to manage their supply chains and sell stock to retailers.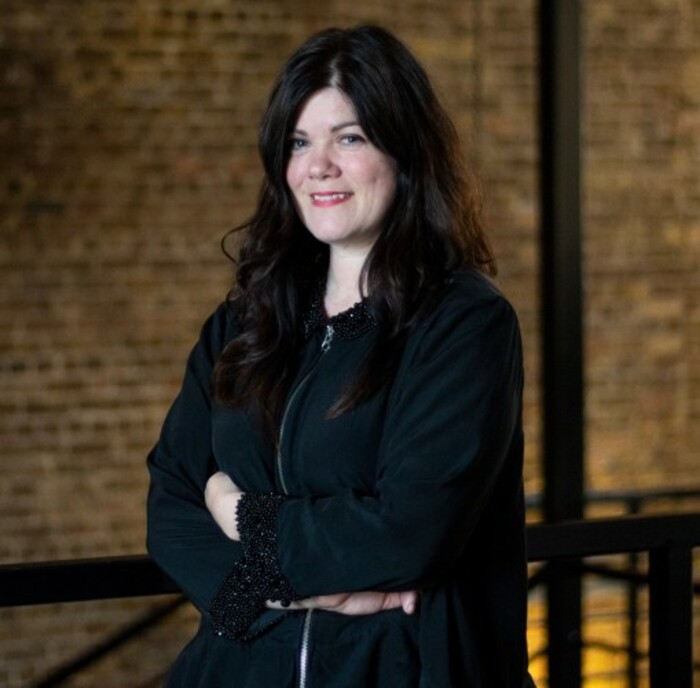 Source: SKMMP
"The problem is that (wholesalers) can't scale their business with the outdated practices and processes that they employ. It's still very manually-based," she says.
"We're automating a lot of their processes. They can see more retailers and actually manage more design portfolios, really growing their revenue, saving them money and allowing them to move into new territories, which is something they always want to do."
Disruption
One form of disruption already taking place in the industry is wholesalers, the traditional middlemen, being bypassed altogether via companies that allow designers to connect directly with retailers.
Relatively fresh arrivals into the industry like JOOR have attracted millions in venture funding for their platforms. But Carville says there are problems with this 'bypass model'.
"With the bypass model, they are digitising the designer catalog but they don't activate any sales. The designer still needs a large sales team behind them and physical showrooms at the various different fashion weeks," she says.
"We go in and we digitise the wholesalers and enable them to host more collections and represent more collections and provide a digitised catalog that works in tandem with the sales expertise and sales team that they have in the showroom environment."
Wider window
Wholesalers have a tight window to sell their wares to stores, usually setting up shop at the various fashion weeks in Milan and Paris.
These showcases are a vital time for wholesalers to generate business, but Carville believes the window for sales should be every day of the year.
"Instead of having one static showroom in Milan and Paris, we allow them to have an online showroom, which is accessible globally," she explains.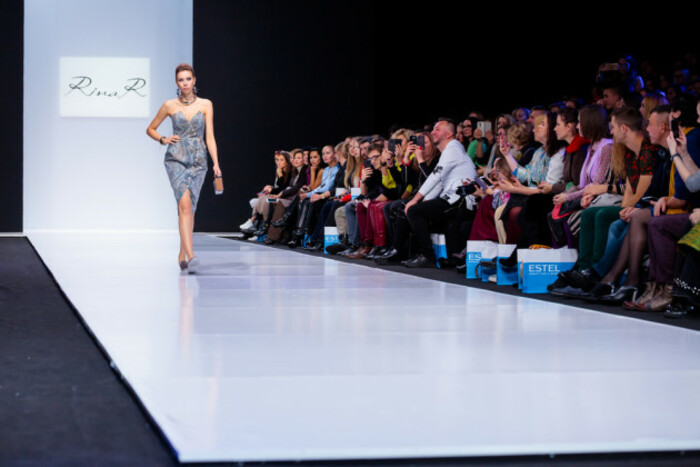 Source: Shutterstock
The industry is very seasonal – typically revolving around March and September when it comes to launching new lines – which presents its own problems for predicting business.
"It's usually by the end of the season, you realise a designer hasn't performed as well as it should," she says.
"It's kind of a vicious cycle, but this is the data they want coming back to the designer sooner rather than later … five months later."
Carville claims that she has heard of retailers ditching the digital newcomers and returning to more-traditional wholesalers but still with an appetite for online convenience in their buying.
"The catalog's been digitised, that's great, it provides more visibility," she says – but adds that there are shortfalls when it comes to generating traction and revenue.
"That isn't working and that's where we want to come in and provide both of those things for the wholesaler."
SKMMP strikes a balance between old and new, she says. For now the company is charging a subscription model for access to its software.
"For the bigger enterprise customer we're looking at charging per SKU," she says, referring to stock-keeping unit, or an individual style and colour of clothing. This fee could be around €3-5 per SKU – along with a 2% commission on all orders processed.
"Typically a designer would have 200 SKUs in their collection … if we're looking at a large enterprise wholesaler, we would have 10,000 SKUs."
Onboarding
The company, with a team of five, officially launched in February at London Fashion Week. It was on the ground to try to woo wholesalers into using the platform.
It's now in discussions with four wholesalers that Carville says have seasonal revenues of around €5 million each.
"If you can onboard one wholesaler you can automatically have 30 or 40 brands hosted on our platform," she says.
"It's a much harder sell than trying to onboard lots of medium-sized brands when we could onboard the bigger wholesalers themselves and solve their problem."
Carville hopes to have these wholesalers signed up by September in time for launch of next season's fashion lines. There are more than 400 wholesalers in Europe alone and over 1,000 globally.
At the same time, she is in investor talks to try to raise a round of funding of €600,000 that will be invested into further development of the platform and sales and marketing.
Carville says she is currently in talks with potential backers in Ireland and the UK, and is aiming to close the round by August.
"With this round of investment we are hoping to onboard 20 of these (wholesalers) to generate significant revenue for us," she says.
Sign up to our newsletter to receive a regular digest of Fora's top articles delivered to your inbox.