Dublin tech firm Singlepoint is being scooped up as Version 1's acquisition spree continues
The combined company is expected to have annual revenues of €140m this year.
SINGLEPOINT, A DUBLIN-BASED digital consultancy firm, has been acquired by Version 1 in a bid to expand the latter's cloud and digital transformation business.
Singlepoint's flagship product is the Digital Acceleration Platform, or DAPx, which is used by clients to deliver and manage digital transformation projects. Its clients include Vodafone and Zurich.
Founded in 1996, Version 1 is a digital-focused consulting firm working on software development and cloud computing.
Singlepoint is based in Dublin with a presence in London and employs 120 people. Its team will join Version 1′s unit called digital and cloud practice.
Chief executive Rob Curley and fellow senior leaders Brian Seery, Johann Cardiff and William Waldron will be overseeing the integration.
Version 1 chief executive Tom O'Connor said that the company and Singlepoint will "provide market leading digital and cloud services from our deep talent pool, through our enhanced IP and diversified customer base in Ireland and the UK".
"We believe the acquisition is good news for our customers allowing us to leverage the breadth of Version 1 services to solve a wider variety of IT challenges and changes," Singlepoint's Curley said.
Growth
Version 1 raised a €90 million investment from Volpi Capital in 2017. Accounts for Version 1 Holding showed that the company booked revenues of €116 million in 2018 with pre-tax profits of €13 million.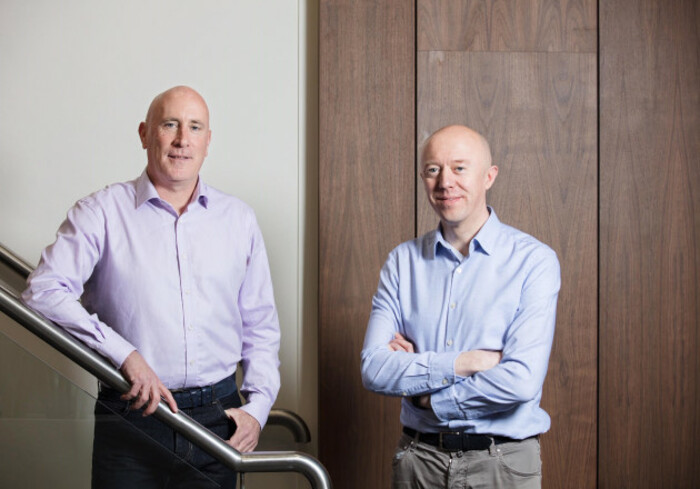 Source: Patrick Bolger
According to a statement from Version 1, with Singlepoint in the fold, the combined company will have revenues of €140 million in 2020. In total, it will have 1,400 employees and 500 customers.
Version 1 has been on an acquisition spree with this deal marking its 11th acquisition. Recent buyouts include Dublin data analytics firm Presidion in 2018.
Get our Daily Briefing with the morning's most important headlines for innovative Irish businesses.