With backing from Alibaba, Showtime plans to take its cinema analytics deeper into China
The Dublin company secured €2m this week to expand in emerging markets.
FRESH FROM RAISING €2 million from Chinese tech giant Alibaba and other investors, Dublin's Showtime Analytics is gearing up to take on the huge Asian country and other emerging cinema markets.
Showtime, founded in 2014, develops data tools for cinemas that help them gather and analyse information and use this to optimise their operations.
The funding announced this week comes from Alibaba's cinema division Alibaba Pictures, which previously invested €1.2 million in the Blackrock-based company in 2016.
"A huge amount of our focus in 2017 onward was setting up in China and getting a team in place and actually pushing our product over there," chief executive Richie Power said.
The new injection of cash will allow the Dublin company to expand its position in the nascent Chinese cinema-tech sector, where it has 200 premises signed up, and start targeting more emerging markets.
The backing of Alibaba has been vital in getting this off the ground, Power said.
"It's pretty much impossible to get into the Chinese market without having a strong partner in place. It's one of the big growth areas for cinemas," he said.
Source: Showtime Analytics
The cinema market in China has been tipped to become the largest in the world. It surpassed North America for box office sales in the first quarter of this year.
This is partly down to China loosening its position on screening Hollywood films, which has been a boon for cinema-goers in the country where it was previously driven by local content. But that still comes with some caveats.
"The Chinese government is the distributor of movies, so they basically decide which movies can make it and which ones don't," Power said.
The government infamously banned a Winnie the Pooh movie earlier this year over perceived slights against President Xi Jinping.
Showtime is also keen to get a foothold in places like the Middle East and Latin America.
"There are a lot of new markets in cinema that we've been trying to focus on recently. Saudi Arabia for example has just lifted the ban on cinema, which was in place for about 35 years."
Showtime's software is used by around 1,200 cinemas globally and Power said it is aiming to hit 2,500 by the end of next year.
Catching up
The cinema industry had been slow to understand how to harness data analytics, Power explained.
"We saw that it was actually miles behind comparative industries," he said.
A member of Showtime co-founder Joe Spurling's family manages the Movies@ cinema group, which has theatres in Dundrum and Swords, providing the Dublin startup with an early test bed for its technology.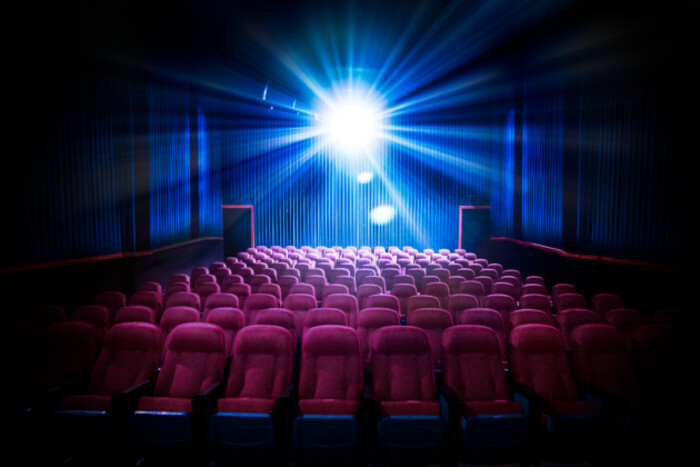 Source: Shutterstock/Fer Gregory
The founders felt that cinemas needed to use data more effectively to combat major streaming services like Netflix.
"The biggest threat to cinema now is not your neighbour down the road. If you're Odeon, it's not that you're worried about Vue. You're worried about losing your customers to Netflix or Amazon Prime," Power said.
"We saw that those guys started with a very data-driven strategy, and it plays a huge part in how they create content and how they target users.
"We really felt there was a gap in the market where there was nobody really doing that for cinemas to allow them to be able to compete."
Cinemas are now catching up, he continued, as they try to find new ways of optimising business and getting more people through the door.
"They start to see trends that weren't visible when they weren't looking at it in an analytical way," he said.
It provides a deeper dive into analysing pricing strategies, screening times and genre popularity.
"When the new Marvel comes out, they're now able to look back and see how the previous Marvel performed across their various sites," Power added.
"They can start to make very specific decisions on how to program things differently to make sure they're maximising (the return)."
Sign up to our newsletter to receive a regular digest of Fora's top articles delivered to your inbox.