How a top commercial property boss would fix struggling Irish town centres
Enda Luddy, the head of CBRE Ireland, says strong shops should be clustered together.
LOCAL AUTHORITIES SHOULD cluster successful businesses together in an effort to strengthen town centres, one of Ireland's leading property figures has said.
Enda Luddy, the managing director of commercial property firm CBRE Ireland, said that strong traders in many town centres across Ireland are too fragmented, leading to issues when they get isolated from one another.
In its Retail Marketview report for the first three months of the year, CBRE identified several towns that have a large amount of high street vacancies.
Sligo had the highest vacancy rate, with one in five retail units lying empty. Athlone and Cork also had large amounts of empty units, while there has been a well-documented issue with high street businesses closing in smaller towns like Naas.
In an interview with Fora at the National Construction Summit in Dublin last week, Luddy said many locations share similar problems that lead to shops closing down in small and larger regional hubs.
As well as losing customers to online shopping, he said that in many areas big supermarkets being built outside of town centres are also drawing consumers away from independent retailers.
In addition to this, he said that many large commercial developments, such as health centres, are also now being developed away from high streets – which means smaller, centrally located stores won't benefit from an increased footfall.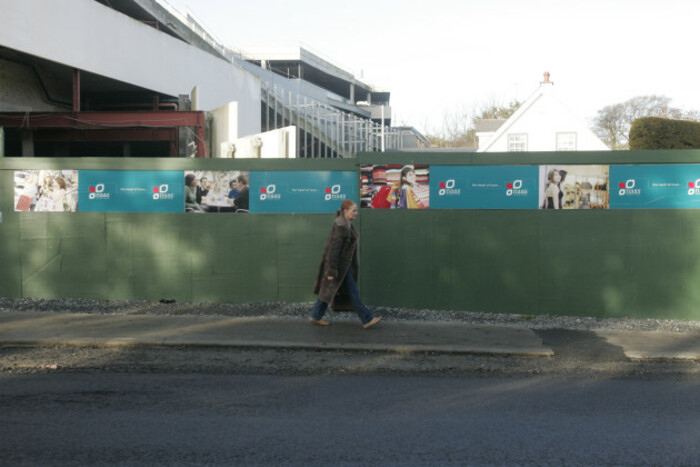 Source: Eamonn Farrell/RollingNews.ie
Too separate
The increased development out of town centres means even well-run stores can suffer, with Luddy adding that many successful businesses are too spread out in towns.
For example, if there are two good retailers on either end of a main street but five empty retail units in between them, both are likely to struggle.
"The street becomes fragmented. One person starts to fall into trouble then because they're not benefiting from the complementary footfall," Luddy said.
"You (get) all these units in different parts of the street, which isn't what people want. It's nearly killing itself. What local authorities need to do is make sure that they get all of those good businesses into the core of the town.
"Maybe pedestrianise it and when you get all of those people together ultimately that will generate in its own right more consumption from people in the town."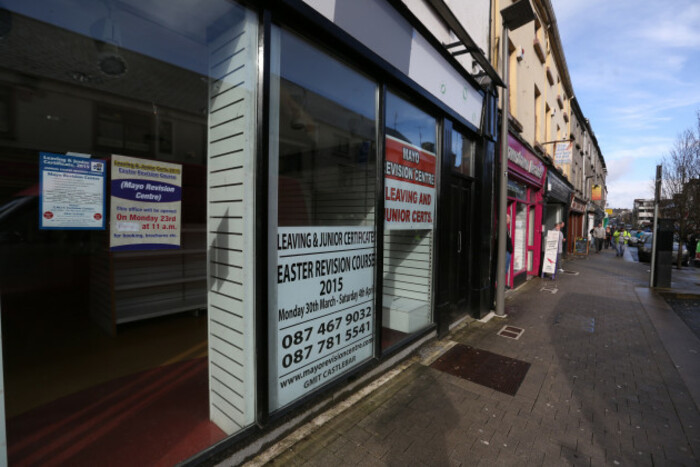 Source: Sam Boal/RollingNews.ie
Clusters
Luddy added that local authorities must work with planners to make sure that strong businesses are clustered together.
[embed id="embed_2"]
"More thought needs to be put into making sure that the town centres thrive. That won't happen with local market forces." he said.
"You need to identify the area of the main street that you're going to focus on becoming the core.
"Then you work with landlords and tenants to bring about a situation in the area, either through compulsory purchase orders or derelict sites legislation or rates adjustments, to stimulate what you believe will be the best thing to make sure the town thrives."
The property boss said that a cluster of 10 or 20 strong businesses in one area would draw in both consumers and other prospective retailers.
"The units that are on the edge of that … someone will come along and say: 'I want to put my business there', so it'll grow. Whereas at the moment shops are all fragmented around the street and struggling to survive," he said.
"These businesses need to be together to maximise the return they can make."
Sign up to our newsletter to receive a regular digest of Fora's top articles delivered to your inbox.