'When RTÉ got rid of You're A Star, we got to make The Apprentice and Dragons' Den'
As part of our How My Business Works series we profile Shinawil, the firm behind some of Ireland's best-known TV shows.
A FEW YEARS after turning down the chance to manage Aslan, Larry Bass was begging Louis Walsh to consider starring on his new show.
Bass's production company, Shinawil, which he founded with college mate Simon Gibney, got off to a good start in 1999 after the release of the well-received Aslan: Made in Dublin. So good, in fact, that Bass claims the band wanted him to manage them.
"I had no interest though, I had spent enough time working in the music industry to know that no matter how hard you work on TV, you'll work 10 times as hard launching a band," he tells Fora.
In 2000, still a small production company with just a few staff, it looked like it had landed a tasty payday shooting corporate videos for Ebeon, one of Ireland's turn-of-the-century technology stars.
The company shot and produced over half a dozen high-end videos for the tech firm towards the end of the year 2000. However the dotcom bubble burst, Ebeon went under and Shinawil was left holding the bill – about IR£100,000 – a massive shock for the company and enough of a blow for Bass's partner Gibney to leave.
"He decided that he didn't want to spend his life working as hard as he had on that and see nothing for it. He wanted to be a director and he decided that being tied to the company wasn't helping him. It was looking bleak," the Dublin native says.
However, an unlikely individual would prove to be the saviour of Bass and the company – the hallowed figure of Louis Walsh.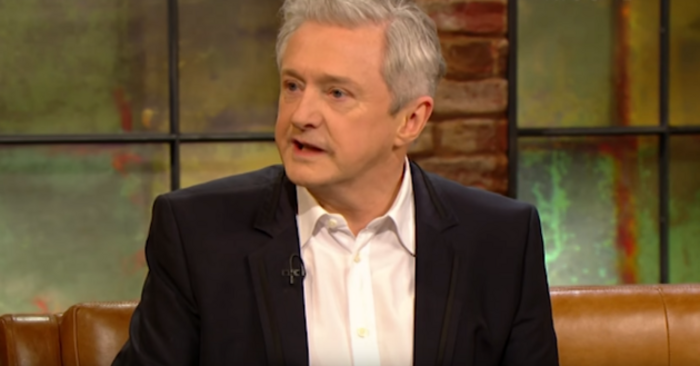 Source: Youtube
"I had arranged to go to a major television trade show in Los Angeles and I wandered into a conference discussion on formats," Bass says. "The format they were talking about was something called 'Popstars'.
"I didn't even know what a format was before I went into the room, but I doorstepped the people involved and assured them that I was capable of delivering the show for them in Ireland."
Bass, now 52 years old, who had worked in the entertainment industry for 16 years before starting Shinawil, used his connections to scrape together some funding to help get the show off the ground. But he was still missing someone to front the show.
Insert Walsh, who was well known for his part in creating Boyzone but had yet to move into telly land.
"I had done some sound work for him before, so I knew him," Bass says. "Louis had been asked by another company to be involved in the show which he felt was going to be bigger but never got made.
"I persistently haunted the guy, I rang him every night at 9 o'clock, and eventually I kept ringing until we got to the stage where he wanted more detail and then he was in."
Popstars would go on to dominate Sunday nights in Irish households for the better part of four months and give Bass his first major taste of success.
What do you do and how long have you done it for?
Dublin-based Shinawil is one of Ireland's largest television production companies. Since its foundation by Bass and Gibney in 1999, the firm has been behind some of Ireland's most popular television shows including Popstars, Dragons' Den, the Voice of Ireland and the Apprentice.
A small operation for much of its early years, the company began to expand more rapidly after the success of Popstars, growing to six full-time staff.
Australian producer Screentime, which held the licence to the Popstars format, took a minority stake in Shinawil after the success of the Irish show, and the new firm, Screentime Shinawil, started looking at more shows to licence.
"After Popstars we created You're A Star, which is how we grew the company to the scale that we are now," Bass says. "It was a bigger show and there were live elements to it whereas Popstars was pre-recorded."
Source: Eoin O'Donnell
However, the company was dealt a severe blow when RTÉ decided to cancel the new entertainment show.
"We were left with a scaled company with not a lot left to do so, but we managed to persuade TV3 to do an Irish version of The Apprentice," he says. "It was a huge risk but it became a big hit and prompted RTÉ to look at a show that we had been looking at doing for a number of years, Dragons' Den."
Since then, the company has produced some more of the country's largest entertainment shows, such as the Irish version of The Voice, and last year Bass bought out Screentime for what he describes as a "big chunk" of cash.
Now simply Shinawil again, although the company's Irish image is tied to many large entertainment shows, the firm is increasingly looking to focus on original drama production in the UK.
What are your costs and how do you make money?
Sinawil's biggest expense is its staff. Although there are normal upkeep costs like rent and equipment, Bass says that "about 80%" of his spend goes on his employees. The firm employs 26 full-time staff, although this can swell to well over 100 during large productions.
He has learned his lesson since the firm teetered on the brink after Ebeon went under and now has multiple projects under way at any one time, with about nine on the go now.
That is large by Irish standards, as Bass points out that there isn't much choice for producers here. To get a television series the green light, production companies need to be able to guarantee that it will be aired on television, and for years there have only been two main players in the market: RTÉ and TV3.
"That is pretty much the Irish business, they are about 90% of it. We wouldn't exist without RTÉ, although TV3 is important as well," Bass says.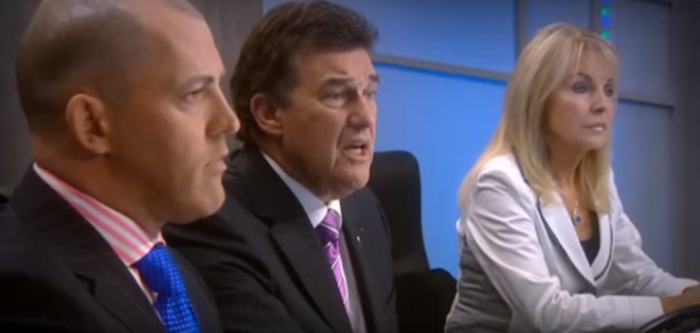 Source: YouTube
Most of the time when a broadcaster commissions a producer to make a show, they pay them in advance while setting strict targets for the programme to hit, such as audience ratings.
Shinawil can also make some money by pitching in on the commercial side, such as negotiating show sponsorships, although this is often handled in-house by the broadcaster.
"It is about knowing what your customer needs and having the answers to things like what suits time slots," Bass says. "(Getting a show commissioned) is a constant battle and in some cases it can take years to do."
Margins are also tight. The firm, which Bass says has revenues of between €7 million and €8 million a year, made a small €10,000 profit in 2014, although it had accumulated profits of almost €650,000.
What is your market?
Working from its Dublin base for years, Shinawil is now looking to expand and has eyes for new projects across the pond.
The company opened up a Northern Ireland office in 2009 and received its first BBC Northern Ireland commission in 2012. Bass says that the firm is now looking to build on that and is considering opening an outpost in London.
However, working for Ireland's major broadcasters, the company has found the most success with, and is best known for, its entertainment shows.
Although many of them have been hugely successful, such as the aforementioned Apprentice and Dragon's Den, some of Shinawil's reality and entertainment shows have attracted criticism from people tired of the formats. But Bass is unapologetic about his company's focus.
[embed id="embed_2"]
"You will never please everyone all of the time but whether people like it or not the production is high quality. It is very easy for someone to critique the show by saying it is reality-TV, but that is a catch-all term. You could describe The Voice as reality, but it is a talent show," he says.
Asked about the perception that the shows are relatively cheap to produce Bass says: "The Voice would have a bigger budget than (RTÉ's Easter Rising drama) Rebellion (estimated budget of €6 million).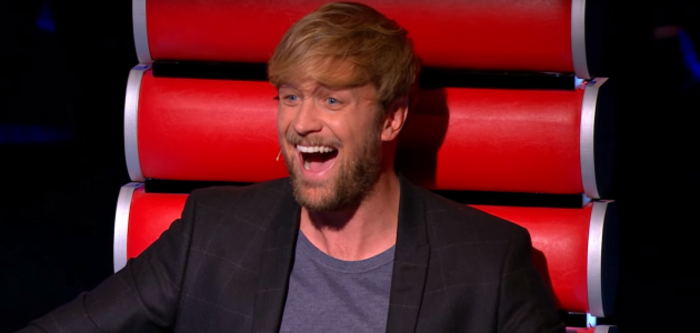 Source: Youtube
"These are very complicated and expensive, huge people-heavy productions and … while you might have a lower cost per hour … these don't just fill hours of the schedule, they provide hours of enjoyment to viewers. We are well used to taking critiques, but as they keep coming, people keep watching."
What is the competition?
The Irish media market is small and competition is fierce. While there are only a handful of commercial broadcasters in Ireland, there is no shortage of production companies vying for the same business as Shinawil.
The Dublin-based firm is one of the largest indigenous players in the Irish market, however, there are several businesses that are of a similar size to Shinawil – such as Coco Television, which recently scored a hit with the Irish version of reality show First Dates.
"We lose more than we win because we pitch for everything," Bass says. "You have to try to make the best pitch that you can and populate the show with the best people.
"Right now I'm looking at a 42-page contract laying out what we have to do, there is everything from guarantees around profit to strategies on hiring and firing and quality of production. Everything has to be to the highest standard."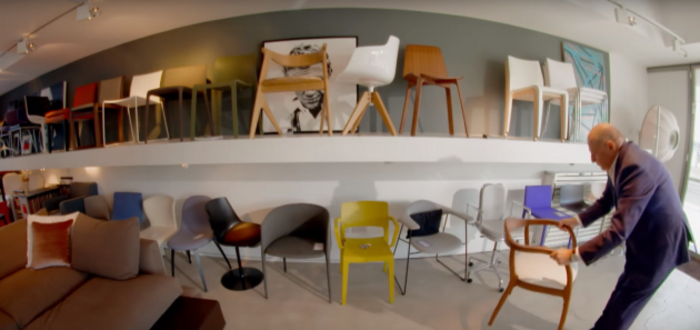 Source: YouTube
What is your vision?
Shinawil has recently steadied after some tough trading through the recession. While Bass expects 2016 to be broadly similar to how the company has performed throughout the last few years, he says that if everything lands 2017 will be "significantly better".
Bass says that the firm aspires to be a "super-indie" in the long-term, a level at which it will operate internationally with multiple productions in two or more territories.
"We want to be creating content that is captivating people across the globe. We are Irish by accident and location."
Bass is now on the lookout for some outside investment to help scale the company. The Sallynoggin native, who is married with four adult children, admits the business has been "tough to keep going" over the last few years.
"It is tough and the last year has been even more difficult without sharing the load with the extra shareholders (Screentime)," he says.
"But I'm only 52 and I think that I still have a good few years left in me yet. I want to scale the business. I may take my foot off the pedal at some point but at the moment my nose is to the wheel and I'm driving."
This article is part of our weekly series examining the nuts and bolts of businesses. If you would like to see your company featured please email news@fora.ie.
read more on