How a Cork peninsula with poor access and scant facilities plans to win more tourists
Sheep's Head was named a 'European destination of excellence' but suffers from low visitor numbers.
SHEEP'S HEAD PENINSULA in west Cork is difficult to visit and short on public facilities, so it's hardly a surprise the place isn't flooded with tourists.
Located on the south side of Bantry Bay, the region was dubbed a 'destination of excellence' by the European Commission seven years ago.
On paper, there are a number of factors in its favour. It boasts a rugged landscape, offers spectacular views of the Atlantic Ocean and is on the desirable Wild Atlantic Way.
But its tourism potential remains largely unrealised because of its location.
One woman who is hoping to change that is Siobhán Burke, marketing coordinator of the Sheep's Head and Bantry Tourism Cooperative.
Speaking at a recent Fáilte Ireland trade event on sustainable tourism, Burke – who was appointed to the role in 2013 – explained the challenges the area faces as a visitor destination.
"We can only attract people in from two roads at the top of the peninsula, which is only 4km wide," she said.
The two roads leading onto the peninsula merge as they get closer to the Atlantic, which means tourists have to make a big time commitment if they want to visit Sheep's Head.
"However many people you bring to Cork from Rosslare (ferry terminal), for example, you're losing people all along the way," Burke said.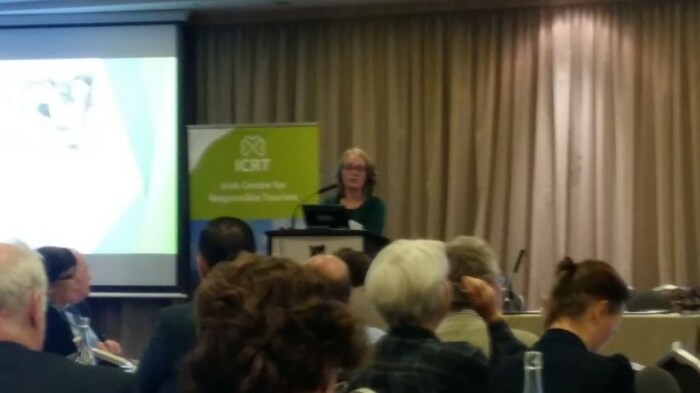 Source: Conor McMahon
'Vulnerable'
A major stumbling block is the fact that the area lacks basic amenities that tourists demand. Few facilities open year-round, there's a shortage of filling stations and ATMs are virtually non-existent.
Naturally, the region suffers from low visitor numbers and spend. The local trade is highly seasonal and dependent on outdoor activities.
"When you have a tourism model in an area that is almost entirely built for walking and cycling … you're very vulnerable," Burke said.
To help make up for its shortcomings, the Sheep's Head tourism body has leveraged existing community projects and groups to give visitors a more compelling reason to visit the peninsula.
Burke described the initiative as "cooperative development and marketing".
"I'm not talking about simply doing Facebook posts. This is about going into people's kitchens and going into community centres on a wet Tuesday event and trying to put products together," she said.
"It's about adding up the small bit of capacity people have to create products that can create more impact for the area and extend the tourism season."
For example, stone carver Victor Daly from the tiny village of Ahakista was encouraged to host courses for visitors in order to supplement his revenue carving headstones and restoring castles.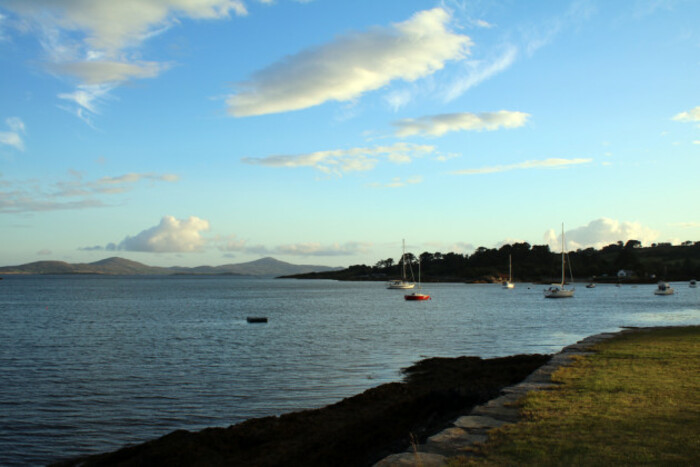 Source: Corey Macri/Shutterstock
"We're just kind of building that stuff and turning people like Victor into craft tour operators," Burke said.
Festivals have played a big part in turning around Sheep's Head fortunes, particularly sporting events.
Burke said the local tourism initiative has worked with Helen Collins, chairwoman of the Taste of West Cork festival, to ensure that the region's most difficult-to-reach locations are included on the food trail.
"Over time, businesses that think they're not connected or that they're too off the beaten track think, 'Why aren't we involved in that?'"
Islands
The next step in Sheep's Head's plan to boost tourism is to develop visitor offerings on the islands surrounding the peninsula.
For example, there will be blackberry jam making sessions hosted on Bere Island as part of next year's Taste of West Cork .
"Islands face a more extreme version of this problem of struggling to get people to remote places," Burke said. "I call it Robinson Crusoe syndrome."
Visitors worry that there won't be enough for them to do and that they'll be stranded until the next ferry, she said.
Despite visitors' reluctance to visit the islands, Burke said they are worth investing in because they increase dwell time and spend in the local area.
"If you bring a tourist to Cape Clear Island, it's an hour ferry there and an hour back," she said, "you then increase the amount of time in the area by default. They're going to have to eat and sleep when they get back.
"You're giving people a variety of experiences … Islands have an originality dividend. Every product on an island is better than a mainland product."
Burke said the whole point of the Wild Atlantic Way programme is to encourage people to travel to areas they might not otherwise visit, which is why she thinks Sheep's Head's difficulties could be marketed as an asset.
"People want to get away and be away from it all – that's what makes it brilliant. There are just some practical issues that we have to work with."
Sign up to our newsletter to receive a regular digest of Fora's top articles delivered to your inbox.
read more on