Why foreign students pay thousands of euro to learn how to make beds in Shannon
Future hotel managers have been coming to this school in County Clare for over 60 years.
STUDENTS AT THE Shannon College of Hotel Management are expected to wear a suit to class every day – but they shouldn't be shy about getting their hands dirty.
For more than six decades, future hotel managers from around the world have come to the remote County Clare school to learn everything from how to do the books to the art of making an Irish coffee.
Last week, the latest batch of graduates were awarded their bachelor's degrees. All 87 of them have secured a job.
The head of the college, Phillip Smyth, attributes that employment rate to the school's emphasis on practical skills and its extensive work placement programme.
"Our first year would be very intense," Smyth tells Fora. "Students have a lot of practical time. From Tuesday to Friday they're in practical groups from 9.30am to 3pm."
As well as taking modules in accounting, language skills and employment law, students are taught everything about the operational side of a hotel.
They're also taught what Smyth calls 'life skills'.
"We try and prepare students for the world of work with simple things like public speaking, just getting up on your hind feet and being able to communicate," he says.
There are also classes for students in personal presentation and etiquette "to make them more marketable" to future employers.
As a result, Shannon has "many alumni who have distinguished themselves in other fields apart from hotel management".
Past students include Guinness Storehouse boss Paul Carty, the Shelbourne's general manager, Stephen Hanley, and Colm Hannon, chief executive of JP McManus's five-star Adare Manor resort.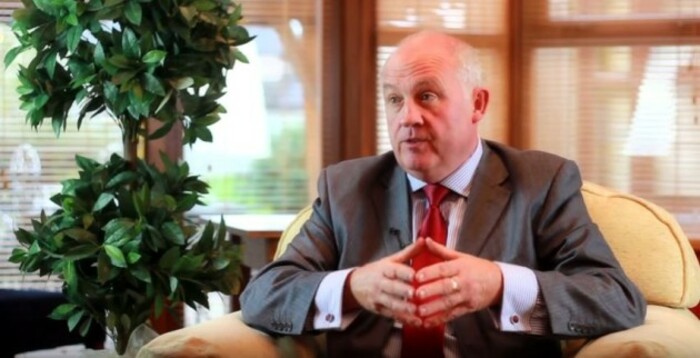 Overseas students
Many international students pay up to €38,500 in tuition fees to attend Shannon. Of the average 450 students who attend the school, just over half typically hail from Ireland or the EU, while the rest come from further afield.
The latest batch of graduates included students from China, India, the US and South Korea.
Shannon also has an ongoing partnership with the Seychelles government to train its young hotel managers.
"The whole industry in Seychelles was run by expatriates," Smyth says. "The aim of the government is to gradually have their hotels run by local people. We've been at it for five or six years and that's starting to happen now."
As well as going home with a good practical understanding of how hotels work, Smyth says foreign students develop "a very big sense of Irish hospitality".
"I'm not saying that in their own countries that those qualities might not be there," he says.
"But in many ways, we might have emphasised for them the innate skills they have themselves. We can bring out those things and give them the confidence to be proud of them."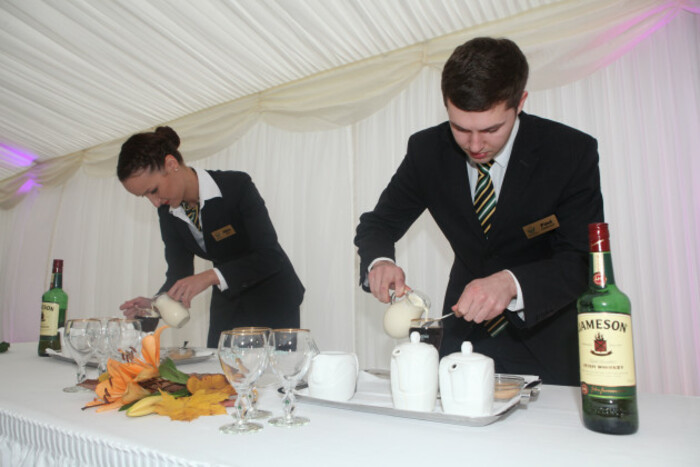 Source: Shannon College of Hotel Management
Skills shortage
Closer to home, Smyth says there is a growing problem with filling front-of-house roles in the Irish hospitality sector.
"There's a gap and it hasn't been solved yet in the training of skilled crafts people," he says.
"Fáilte Ireland pulled out of that space and I'm not so sure that Solas (formerly FÁS) has filled it yet."
Smyth says Ireland needs "a robust training system in place for providing people for the hospitality industry and instilling a pride that these are very, very important roles".
"If we had a better training system in place, I think young people would be more inclined to see hospitality as a really good career," he says.
"We've never had problems with being hospitable, but sometimes our service skills mightn't be everything they should be."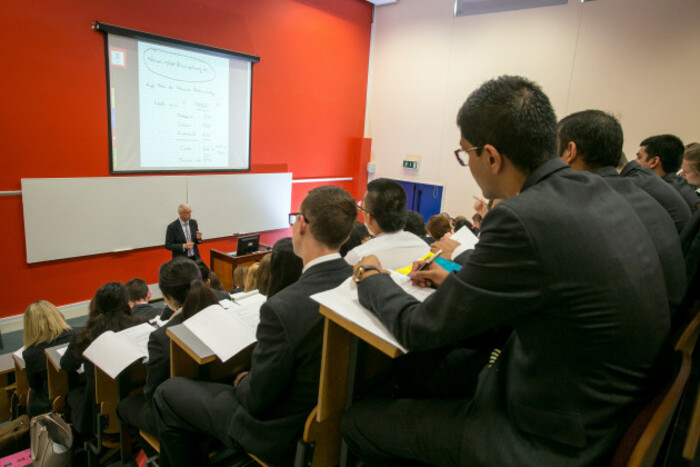 Source: Shannon College of Hotel Management
The hospitality trade isn't considered the most glamorous industry, but Smyth says people who pursue hotel management can have a "very, very varied career".
"It's a cliche, but no two days are the same," he says. "Very few businesses interact with their customers 365 days a year, 24 hours a day."
For his part, Smyth believes there is "nowhere as exciting as a busy hotel". They are responsible for some of the biggest memories in people's lives, he says, such as weddings and family holidays.
"Somebody spends a lot of money on a treat for their wife or their girlfriend or husband or whatever. You're responsible for it.
"You're responsible for making sure that memory lives up to what you've told the customer the experience was going to be. That's a huge responsibility."
'Commercial urgency'
When asked what qualities make the perfect hotel manager, Smyth says they should of course be welcoming and emphathise with customers – but they should have a sense of commercial urgency too.
"During the recession, hoteliers had a very, very tough time," he says. "There would've been a lot of emphasis and time spent on cost control, running hotels properly, thinking of your hotel as more of a business."
He says the best hotel managers in the world are good at motivating staff and "making them feel that they belong to an organisation".
"One of the questions I'm often asked by students is, 'How do I tell somebody that's much older than me to do something?'
"The first thing I'd say is forget about telling anybody anything. Forget you're a manager. Just see yourself as a member of a team and start asking people for advice."
read more on