'The bigger you get, the smaller problems turn into bigger problems a lot quicker'
The CEO of Wisetek talks about data, lawn bowls and why recycling e-waste is the next big thing.
WISETEK CEO SEAN Sheehan has worked in electronics most of his life – and he thinks the future of the industry is in recycling old electronic equipment. 
Wisetek provides IT asset disposal and reuse and data destruction services, operating in Cork, the US and Thailand. The company employs about 400 people worldwide, and about 200 in Ireland. Its turnover last year was about €35 million.
As part of our weekly question and answer series, we spoke to Sheehan about the importance of data, lawn bowls and 'gut reactions'.
Here's what he had to say:
What's the next big thing in your industry?
It's the circular economy – re-using equipment. There's so much electronic hardware coming into the marketplace every year that's e-waste.
We're short of natural minerals, so I think it's only a matter of time before we start using e-waste as a source of minerals. I think that's going to be huge in the years to come.
How do you start a standard day and how do you finish it?
I get up at about 6.30, and generally I just head into work and have breakfast. In the evening, if I can, I go for a walk or play a bit of tennis. At night I go to sleep with a bit of light music.
What do you eat for breakfast?
Generally a Nutriblast first thing. Around 10 o'clock then I have porridge.
What's your favourite job interview question to ask and why?
'Tell me about your failures,' because I think people need to fail to improve.
What hobbies do you pursue when you're out of office?
You have to evolve, with my age, unfortunately. It used to be contact sport for many a year – soccer and GAA – now it's tennis, golf, a bit of elbow practice over the weekend. It'll probably lead to lawn bowls in years to come.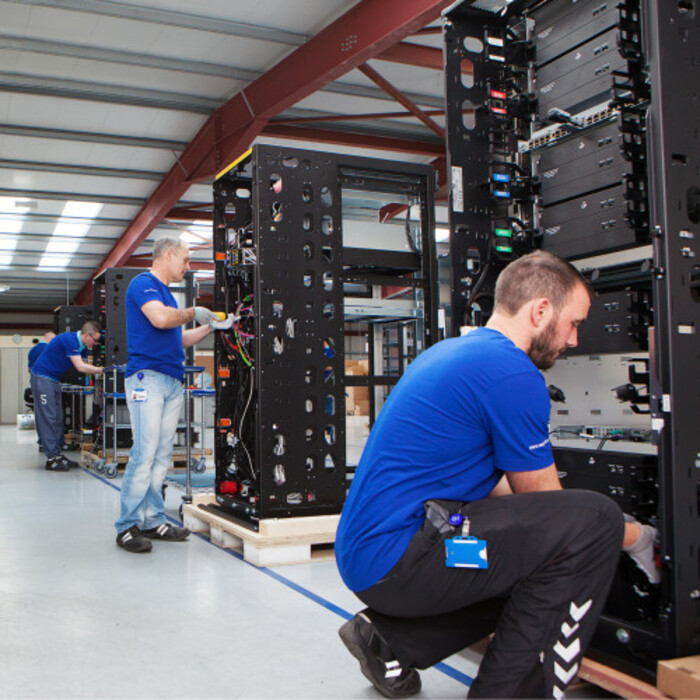 Source: Karen Dempsey
What's one thing that would put you off hiring someone?
You need to be a fit for the culture we have. The attitude needs to be bright and you have to like the person. It's a gut reaction.
What's the best piece of advice you ever received, and who did it come from?
It came from a Six Sigma programme. It's 'in God we trust – everybody else brings data'. I'm a big advocate of data. Show me the data and then we make decisions.
If you could invest in any Irish company (other than your own), which one would it be and why?
A company called Teamwork. They have a great management team and it's a great product – they seem to do very well and their attitude is great.
What's the biggest problem you've had to deal with in your business so far and how did you overcome it?
Growth is always a problem. You have to manage it – the bigger you get, the smaller problems turn into bigger problems a lot quicker.
Get our NEW Daily Briefing with the morning's most important headlines for innovative Irish businesses.
read more on