Saudi Arabia is taking a huge cash plunge into Uber
The oil-rich nation's sovereign wealth fund will put $3.5 billion into the ridesharing company.
RIDESHARING GIANT UBER is getting a $3.5 billion cash injection from oil-rich Saudi Arabia, whose vast sovereign wealth fund will also get a say in how the company is run.
The Saudi money, which came from the nation's public investment pool, was confirmed as part of a larger funding round from several backers that valued the seven-year-old company at $62.5 billion.
As part of the deal, the Saudi fund will get a seat on the San Fransisco-based company's board of directors.
Saudi Arabia has been desperately trying to rebalance its economy amid the new reality of low global oil prices, raising taxes and selling off state assets as it tries to spur private investment.
Uber's ridesharing service is currently running in nine countries across the Middle East, which is one of its fastest-growing markets.
Some 80% of its passengers in Saudi Arabia are women, who are forbidden to drive in the country. As recently as 2013, the government warned of legal repercussions for "violators" who challenged the ban.
An Uber spokeswoman told the New York Times: "Of course we think women should be allowed to drive. In the absence of that, we have been able to provide extraordinary mobility that didn't exist before – and we're incredibly proud of that."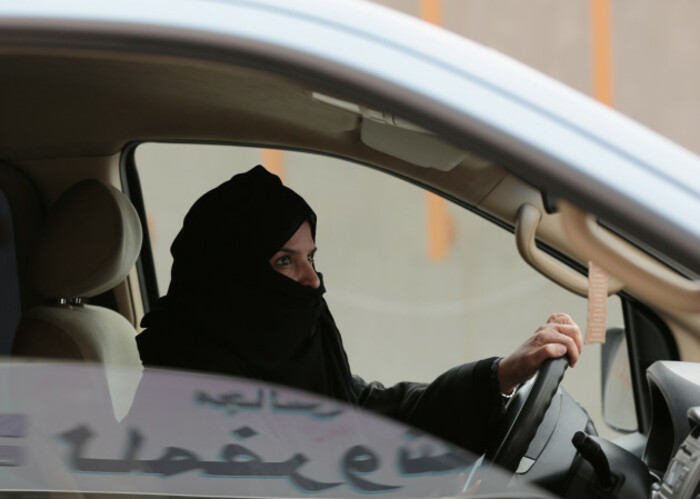 Source: AP Photo/Hasan Jamali
Uber money
Meanwhile, Uber has raised more than $11 billion from investors since it was founded in 2009, giving it a huge cash and credit pool to continue funding its expansion despite reportedly posting billion-dollar losses so far.
[embed id="embed_2"]
The huge financing round comes despite a dramatic global slowdown in the amount of money being put into venture capital-backed companies, of which Uber is the world's most valuable.
Figures from analysts CB Insights showed global funding dropped nearly one-third in the most recent quarter when compared to the peak of mid-2015.
However the pace of investment in the largest ridesharing players has shown few signs of stalling. Various unlikely financiers have made significant bets on the industry, including a recent $1 billion investment from Apple in Uber's main rival in China, Didi Chuxing.
A member of the Saudi royal family, Alwaleed bin Talal, is a private investor in another Uber competitor, Lyft.
- With AP
read more on