Ryanair's website will be down for 12 hours – but its bottom line is safe
Analysts say there's a reason the airline scheduled the outage for this time of year.
RYANAIR revealed earlier this week that its website will be down for a 12-hour period between Wednesday afternoon and early Thursday morning.
The planned downtime by the airline, which made €7.1 billion in sales in the 12 months to end of March, has been pencilled in to allow for systems upgrades to its booking platforms.
According to Ryanair, it has 1.5 million visits to its website daily and 22,700 boarding passes are downloaded each day.
But the downtime – which starts from 5pm tomorrow – isn't expected to hit the airline's bottom line too hard, according to Stephen Furlong, an airlines analyst at Davy stockbrokers.
He told Fora that updates like this one are planned for this time of year for a reason: it's not a busy time of year for bookings, so the airline can afford to take a 12-hour outage.
"For example, January, February would be a heavy booking period for Easter and the summer. Not really now," Furlong said.
He added that other tech upgrades were undertaken by the airline during the same period last year:
"It wasn't like it's an unplanned downtime. (It's) a fairly quiet time of the year for bookings."
Last November, Ryanair passenger numbers increased by 6% to 9.3 million, compared to the same period in 2016. During the busier summer months, Ryanair carried between 11.8 million and 12.6 million passengers monthly.
According to its own forecasts, Ryanair expects to match November 2017 figures this month.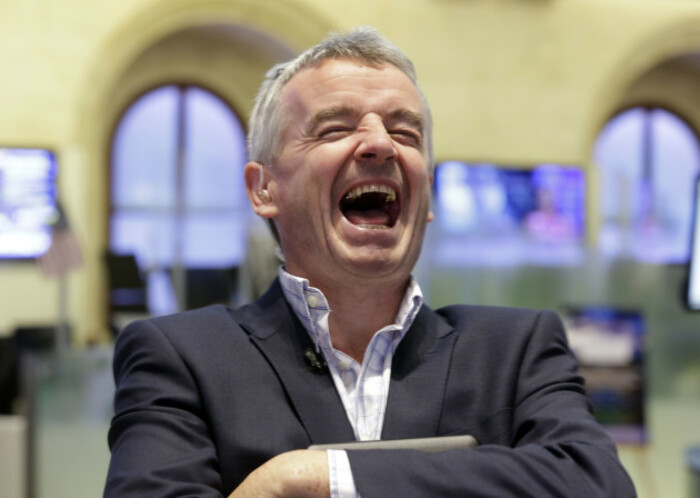 Source: Richard Drew
Plan ahead
In preparation for the planned lapse in services from 5pm Wednesday till 5am Thursday, Ryanair has advised customers to prepare in advance for flights.
The airline said the outage has been scheduled to allow for essential site maintenance and upgrades to its current bookings platform.
It has advised customers to check-in online before or after the stated closure times. During the period, customers will also be unable to book new flights or make changes to existing flights.
Ryanair's downtime might be meticulously planned and well-flagged with customers to minimise disruption, but big firms have in the past been hit when unexpected bugs arose.
In 2013, a tech failure at Amazon saw the online retailer's website crash for between 30 to 40 minutes. Based on Amazon's monthly sales figures at the time, business magazine Forbes estimated that the crash cost the firm around $66,000 per minute.
A similar five-minute outage of the Google.com homepage, YouTube, Google Drive and Gmail during the same year was calculated to have cost the tech giant over $500,000. 
Get our NEW daily digest of the morning's most important headlines for innovative Irish businesses.