Ryanair has signed its first-ever agreement with a trade union
But the low-cost carrier has accused labour organisations elsewhere of 'wasting time'.
RYANAIR HAS SIGNED a formal union recognition agreement for the first time in its three-decade history.
It was announced this morning that the low-cost carrier has officially recognised the British Airline Pilots Association, or BALPA, as the sole representative body for its 600 directly employed pilots in the UK.
BALPA will now be able to negotiate with Ryanair on issues like pay and holidays.
This is the first such agreement since the airline announced in December that it would reverse a long-standing policy on organised labour following threats of industrial action from pilots in Ireland, Germany, Italy, Spain and Portugal.
BALPA's general secretary, Brian Strutton, described the agreement with Ryanair as "historic".
"While we were initially sceptical about Ryanair's sincerity in offering recognition to us and other unions, our conversations and meetings with them have shown that they are genuine in wanting a constructive trade union relationship," he said.
Similar negotiations are underway with BALPA's Irish counterpart, the Irish Airline Pilots' Association (IALPA).
'Wasting time'
In a statement welcoming the BALPA agreement, Ryanair's human resources chief Eddie Wilson accused other unions of wasting time.
"This rapid progress in the UK is in marked contrast to some other EU countries where we are still waiting for a response to our recognition proposals," he said.
"We now call on these unions to stop wasting time and act quickly to deliver 20% pay increases to our pilots in February and conclude formal recognition agreements, which they are presently sitting on."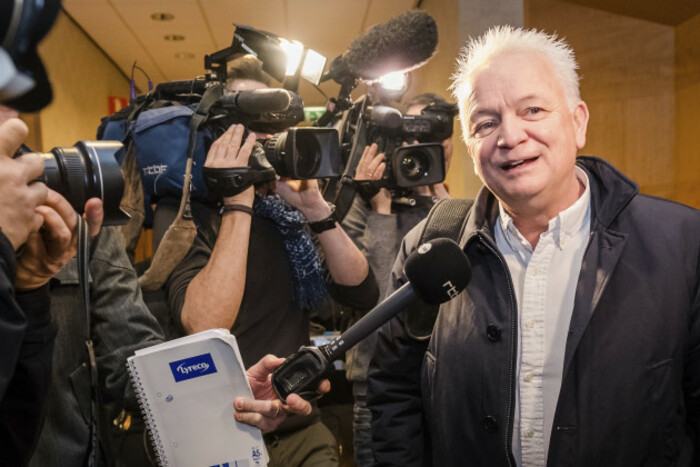 Source: Geert Vanden Wijngaert/AP/Press Association Images
Wilson warned IALPA and its parent organisation, Fórsa, that if it doesn't organise a vote among its members by tomorrow, it will bypass the union and offer individual pay increases to trade union-member pilots in Dublin.
Earlier this month, analysis from Goodbody stockbrokers suggested that Ryanair could be hit with a bill of €300 million in the coming years as it recognises trade unions.
However, analyst Mark Simpson said that Ryanair still has very competitive labour costs, especially compared to its main European rival, Easyjet.
He said that while the extra cost would have an impact, the talks with unions were a positive sign for the company.
Sign up to our newsletter to receive a regular digest of Fora's top articles delivered to your inbox.