A pending court ruling could force a big shift in how Ryanair deals with European staff
The case hinges on whether workers should be dealt with under Irish or other countries' laws.
A PENDING RULING from the European Court of Justice could have major implications for how Ryanair is forced to handle disputes with its international workforce.
Following an opinion delivered by the ECJ's advocate-general today, it looks increasingly likely that the airline will not be able to apply Irish labour laws to disputes with workers based in other jurisdictions.
Henrik Saugmandsgaard Øe said that a case between the budget airline and a group of ex-cabin crew based in Belgium could be brought before a court in that country.
That would mean the former workers could effectively be seen as Belgian employees, not Irish, and their contracts would be viewed under Belgium's comparatively more favourable employment laws.
The case stems from Ryanair's practice of putting both direct employees and agency staff on Irish contracts, instead of contracts for the regions in which they are physically stationed.
The dispute dates back to 2011 when a group of six former air stewards who had been based at Charleroi Airport looked to have their contracts recognised under Belgian law, which could have entitled them to €20,000 extra in bonuses and social payments.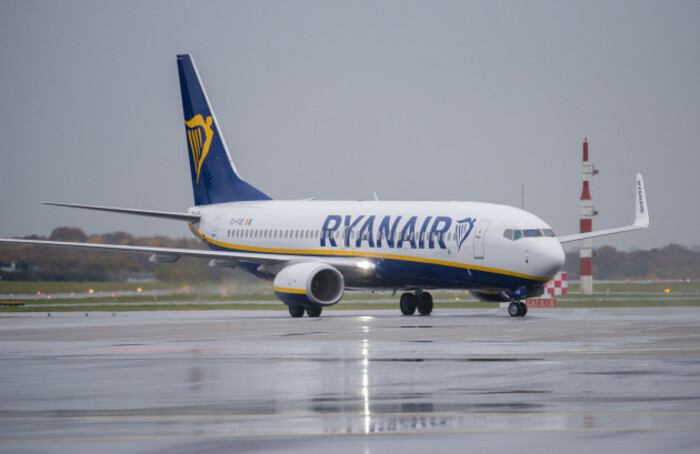 Source: Daniel Bockwoldt/DPA/PA Images
In 2013, a Belgian court ruled that it did not have the jurisdiction to hear the case and dismissed the action. The case was then appealed to the ECJ.
The employees argued that EU law required the weaker contracting party – in this case the employee – to be provided with adequate protection.
They accused Ryanair of applying provisions in Irish law which are less advantageous than Belgian law, even though the workers had no real connection with Ireland.
Ryanair maintained that the workers' contracts should be viewed as legitimately Irish because the employees benefited from local social security and their salaries were paid into bank accounts opened here.
Saugmandsgaard Øe said the site where staff were stationed - in this case, Charleroi – needed to be factored into any disputes, rather than who employed them or the nationality of their aircraft.
Based on the advocate-general's opinion, it's highly likely that the ECJ will rule in favour of the workers. The judges will now begin their deliberations and a ruling will be given at a later date.
Ryanair has repeatedly hailed its low cost base – due to cheaper staffing and other running expenses – as one of the main drivers for its cut-price fires and rapid growth.
In a statement to Fora, Ryanair said it will "study the 'non-binding opinion' of the advocate general".
A Rosa case
Meanwhile, Ryanair separately hailed an ECJ ruling on a dispute between German cruise company A Rosa and French authorities.
In that case, the ECJ decided that social security form issued by one EU member state must be accepted by all other members of the block.
Ryanair was previously ordered to pay €8 million to French social security, pension and employment agencies, which argued that they were left short-changed because the airline employed crew in Marignane near Marseille on Irish contracts.
Although it wasn't a party to the A Rosa case, Ryanair has interpreted the ruling to mean that it can now seek "a full refund" – plus interest – from France.
Sign up to our newsletter to receive a regular digest of Fora's top articles delivered to your inbox.
Note: This article was updated to include a statement from Ryanair.
read more on