Cash-strapped RTÉ is cutting up to 300 staff as part of its land goes on sale for €75m
The property is likely to be used for residential development.
ALMOST NINE ACRES of land belonging to cash-strapped state broadcaster RTÉ have officially been put on the market with a pricetag of €75 million.
The land at its Montrose headquarters in south Dublin had previously been described in January as "under-utilised" by the broadcaster, which is struggling to balance its finances.
The sale, being handled by Savills, comes as RTÉ plans to cut up to 300 staff over the next two years to turn around its losses. The reduction is expected to involve 10% or more of the organisation's current staff leaving.
Director-general Dee Forbes this morning told Radio 1′s Today with Sean O'Rourke that the broadcaster's radio, TV and digital divisions would be consolidated under a strategy called "one RTÉ".
RTÉ is expected to report losses of as much as €20 million for 2016 following a €2.8 million loss the previous year. The 2015 figure came despite an increase in revenue, with the broadcaster's expenses rising 8.4% that year.
Forbes said it was a case of "adapt or die" for the broadcaster, which would invest "quite a big portion" of the property sale into technology like the RTÉ Player.
'Project Montrose'
Meanwhile, the land sale, dubbed 'Project Montrose' by Savills, will comprise 8.64 acres adjacent to the semi-state's main offices.
The land "provides an incoming purchaser with the opportunity to develop a mid to high-end housing scheme of up to 500 units comprising a mix of apartments and houses", according to the property agent.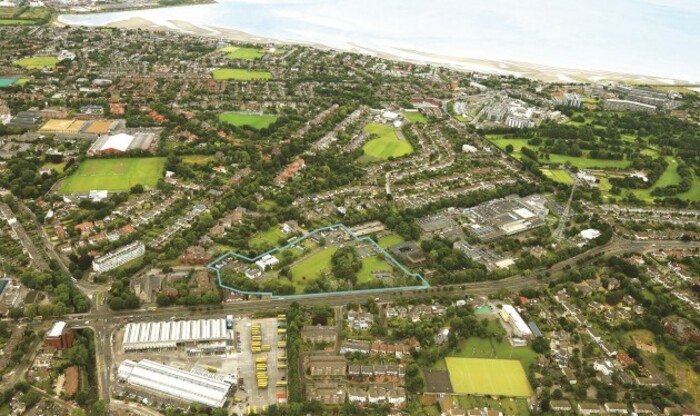 All told, the sale will see roughly a quarter of the land owned by RTÉ changing hands.
"This area of Dublin is synonymous with exclusive, high-quality apartments and period houses, but supply has been limited due to the lack of appropriate development sites," said Mark Reynolds, director at Savills, in announcing the sale.
"Therefore, we see Project Montrose as a once-in-a-generation opportunity to be part of a truly transformative development story in one of Dublin's most affluent and fashionable areas.
"For anyone serious about urban development not only in Ireland but in Europe, it doesn't get better than this."
The site for sale also features a protected 19th century building, Mount Errol House, which is currently being used as office accommodation.
A series of independent reports commissioned late last year had indicated that the sale of the land represented "a valuable source of much-needed funding for investment", according to the broadcaster.
Reporting by Cianan Brennan and Peter Bodkin.
Note: This article has been updated to include comments from Dee Forbes.