RTÉ refutes claims it has been paying 'secret bonuses' to staff
It was reported over 200 managers at the broadcaster received a financial perk last year.
RTÉ HAS SAID no 'secret bonuses' have been given to staff following a report this morning that claimed financial perks were given to more than 200 managers last year.
The report in the Irish Independent said that 207 managers received "performance increment increases" while RTÉ was amassing a deficit of over €19.7 million.
The report also contained details of a Freedom of Information (FOI) request from Labour Senator Kevin Humphreys, which showed that around 40 RTÉ managers received wage increases last year.
RTÉ has 167 staff who are "managerial", said the Independent, a figure which rises to 289 when professionals and specialist staff are factored in.
In response to the reports this morning, RTÉ said it "can clarify that it has not introduced 'secret bonuses' to RTÉ staff".
RTÉ said that increments apply within existing salary ranges, which are below the 2009 levels.
"These payments are not bonuses. RTÉ confirms that managers have not received bonuses or general pay increases," it said.
"As we have stated clearly many times previously, RTÉ introduced a series of cuts to staff pay as part of significant reform across the organisation from 2008 – 2013 which saw a reduction in operating costs of €130 million.
"Pay restoration – reintroduced in 2015 – is based on binding agreements negotiated by the RTÉ Trade Union Group on behalf of RTÉ staff and followed this period of cuts to staff pay."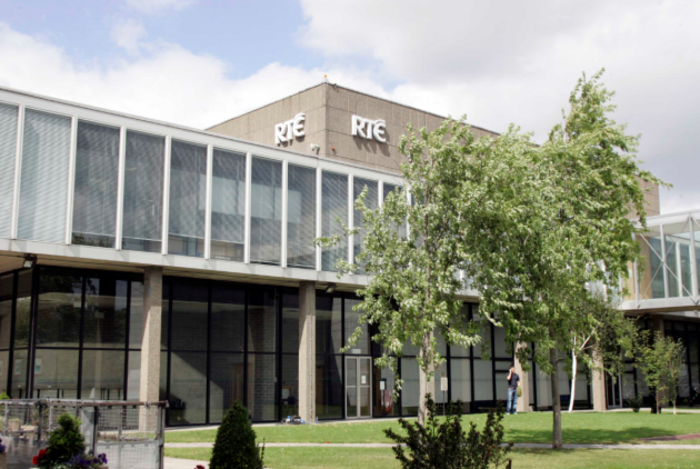 Source: RollingNews.ie
The state broadcaster added: "Uniquely RTÉ was the only public body to voluntarily suspend and stop increments, stopping manager increments for some 4 years.
"As agreed with the RTÉ Trade Union Group and as communicated to RTÉ staff in 2015, pay restoration is being introduced on a phased basis: 15% was restored on 21 December 2015; a further 42.5% was restored on 19 December, 2016; additional tranches of 21.25% each were restored on June 30, 2017 and (will be) on December 18, 2017."
Yesterday, the organisation said it will bring forward the publication of fees paid to its top 10 highest-paid presenters.
It also confirmed yesterday that a review of role and gender equality across the organisation will take place.
Speaking on RTÉ Radio One's Morning Ireland this morning about the FOI details, Senator Kevin Humphreys said:
"There was an indication that there [are] performance-related increments being paid to RTÉ managers.
"I think this ties on to the whole area of gender equality, the gender pay gap, that it's possibly there for RTÉ, and I think RTÉ has to be held to higher standards because it is funded by the licence payer."
[embed id="embed_2"]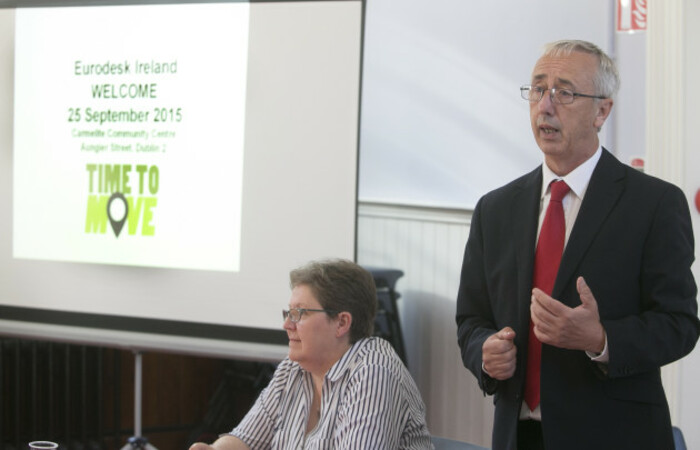 Source: Sam Boal
He said that what is needed now is clarity about what salaries are paid within RTÉ at the management level.
He said that the "vast majority of employees in RTÉ are paid about €50,000 but we're talking about top management through a period of austerity that did receive these payments, and I think there is a need for transparency and clarity in this".
RTÉ's director general Dee Forbes was not available to comment.
There was much criticism levelled at RTÉ over the weekend, after the Sunday Independent highlighted the fact that RTÉ news presenter Sharon Ní Bheoláin earns €60,000 – €80,000 less than her co-anchor Bryan Dobson.
This followed in the wake of it emerging that there is a gender pay gap at the BBC in terms of how much it pays some of its best-known staff members.
Written by Aoife Barry and posted on TheJournal.ie
Sign up to our newsletter to receive a regular digest of Fora's top articles delivered to your inbox.
read more on