Meet the man spearheading tech at the Digital Hub as its new technologist in residence
Rodhán Hickey has just taken the reins as a 'sort of' chief technology officer for the Dublin innovation hub.
A HANDMADE 3D printer sits on Rodhán Hickey's table in the print room of an old Guinness building that makes up part of Dublin's Digital Hub. 
The printer, made by Hickey himself, can make just about anything that will fit between its six plywood walls in biodegradable plastic. 
From Barbie accessories for his four-year-old daughter to making covers for camera lenses, Hickey's printer is one of the pieces of tech he is using to educate startups in his new role as the Digital Hub's first technologist in residence.
3D printing is a far cry from the room's original role in the Guinness stout brewing empire. Over the last 15 years, the area has been transformed into a hive of tech activity, with the State-backed Digital Hub home to the largest cluster of digital media, technology and internet businesses in Ireland.
With around 75 companies based at the hub, Hickey's new role is to act almost like a technology officer for the whole centre – resolving day-to-day technical issues and helping companies solve problems through technology. 
"(There is) probably more innovation here per square footage than anywhere else in the country and a lot of it is smaller companies working on ideas behind closed doors," he says as he sits down with Fora shortly after being appointed to the role.
"(The role is about) sparking those conversations with people that they can go away and have an idea of how that might apply to their business," he says. 
With 20 years' experience working as a software engineer and already well acquainted with the Digital Hub thanks to previous ventures and roles, Hickey was an obvious choice for the job. He has just taken up residency in the enterprise cluster for a nine-month period as part of a pilot initiative.
"I understand the needs that the companies have and what things that the Digital Hub might be able to help with," he says. 
The job also gives Hickey some space to play around developing his own tech, something which will come naturally after a lifetime of tinkering.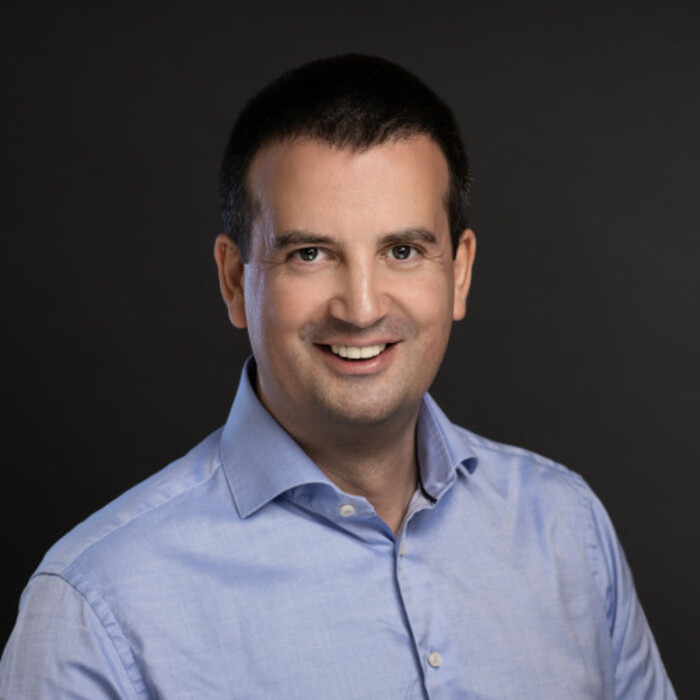 Source: Steve Langan
Technology fascination
For Hickey, his fascination with technology spans a bit further back than his 20-year career.
"It's just been something that I've had all my life … taking things apart and playing with machines and maybe not so much putting things back together again," he laughs.
As a child growing up in Portmarnock, he remembers clearly the day his father – who worked in hotel management – brought home a Microsoft DOS 286 from work.
The computer had games loaded on it for him to play, but the then 11-year-old Hickey quickly got bored and turned to solving problems arising in his father's businesses instead.
"It was just kind of stupid things like creating a menu so that somebody didn't have to type in loads of these long commands. This was back in the '80s," he says.
From there, Hickey began to push himself and learn from those around him. He recalls the time his mother's friend, who was a computer programmer, saw he was struggling with a problem and began to show him commands. 
"Then a couple of years later, I got to meet this programmer who wrote software for hotels  and he taught me a lot. It was kind of through these people that saw you had some potential and then pushed you to do more," he says.
Hickey went on to study a degree in computer applications at Dublin City University and on graduating joined AOL as a developer. 
From there he moved into a more technical role at Galway company Blue Tree Systems – which he credits for teaching him how to "do software engineering properly". 
In 2006 he got his "dream job" as he moved to Microsoft, but by 2011 he cut out on his own and started up his own business, called Slate State, with business partner Neil Buckley. 
"We built this system for managing iPads in classrooms. It was a tool for teachers to monitor and interact with students who were using iPads in classrooms," he explained. 
Though the technology worked and the company had successful trials, Hickey says it was difficult to sell the product. 
"It was ahead of its time in a way, if you were to build it now, it would be a lot easier," he says. 
It was after this venture that Hickey returned to the multinational fold, joining SAP as a development architect in its innovation centre and getting to work on a number of projects – one of which began his love affair with 3D printing.
The team made a system for repairing wind turbines in farms in the Amazon that took three days to travel to. According to Hickey, sometimes engineers would reach the wind farm to discover a part of a machine they needed had broken. 
The printer SAP created meant that a repair team just needed to bring the designs for each part, so if something broke it could be easily replaced – rather than having a truck full of spare parts. 
In 2016, Hickey joined workforce management software firm Bizimply as chief technology officer. The move brought him in a full circle back to solving problems for the world of hospitality and back to the Digital Hub – where he had previously met the Bizimply team when he was working on his startup.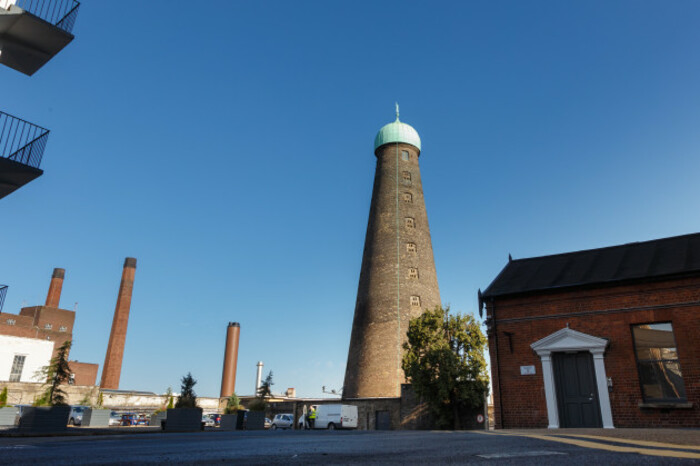 Source: Con O'Donoghue
Giving back
In his current position, Hickey intends to continue working on his own projects – one of which is an augmented reality education project called 'Look Around' that will take local landmarks in an area and allow the user to add a design to them.
Inspired by his surroundings at the Digital Hub, Hickey used the example of St Patrick's Tower, which is on the centre's grounds and was once a windmill. 
"There's no photographs of what it looked like, but it had sails on it. So one thing that augmented reality can do is help people see what isn't there anymore," he explains. 
Within the app, Hickey wants to explain to children how augmented reality works. The Dubliner places a large emphasis on giving back to the community through educating young people with skills for future jobs. 
He says that while technology is very accessible, with everybody having a smartphone and tutorials on YouTube that can teach you just about anything, mentors for young people are often missing. 
"Having somebody that's impressed with what you've done now … kind of pushes you on to achieve more," he says. 
He points to some of the initiatives the Digital Hub is already running, including learning initiatives on a Sunday morning that show children in the Dublin 8 area how to use computers and how to code. 
"When the kids come in to go to a coding workshop upstairs, they're walking through a real work environment and getting to see this is what this looks like. It's not some scary place," he says. 
Hickey says it is important to show young people a path.
He says that as a child he always imagined working late into the night solving a problem in a glass office somewhere, a vision which drove him to move forward.
The old print room of the Digital Hub may not have see-through walls, but its large windows mean it is perhaps close enough. 
Get our Daily Briefing with the morning's most important headlines for innovative Irish businesses.