'Nerds, geeks, can't speak to anyone': Why Digit's Richard Barnwell hates gamer stereotypes
Fora sits down with the CEO and founder of the fast-growing company.
THE CUT-STONE ARCHES of a former grain store are still visible in the meeting room walls on the fourth floor of Digit Game Studios' headquarters.
Founder and CEO of the company Richard Barnwell sits with his back to the wall. He is wearing a black sweatshirt bearing the brand of his company's new owner, games maker Scopely.
Despite running one of Ireland's biggest gaming companies, Barnwell is not your traditional gamer. But even though he doesn't subscribe to the stereotypes, he finds the "big spectacles, scrawny kid in a room in front of a computer" trope irksome. 
"I was never a massive World of Warcraft fan. I didn't really play Dungeons and Dragons – but I was a huge strategy game fan. Basically very competitive games," he says.
Since last week, when 16-year-old Pennsylvanian Kyle Giersdorf won $3 million playing online game Fortnite, many people have been musing over the question of spending up to eight hours a day training for online games. 
For Barnwell, sinking countless hours into strategy games in his twenties turned into a useful tool for growing a company. 
Digit was founded in 2012 with 70 staff currently on its books. It specialises in mobile gaming, and in May of this year, it was snapped up for an undisclosed sum by LA-based gaming giant Scopely.
The two companies had already been working together on a game – Star Trek Fleet Command – and Scopely has been a minority investor in Digit since 2015. 
Nerds, geeks, crunching
In an industry rife with stereotypes – "nerds, geeks, they can't speak to anyone" – Barnwell's other pet peeve is the assumption that all games companies are hotbeds of "crunching", where developers are forced to work long hours to finish making a game.
The problem was more common in the console days when physical products had to be shipped and deadlines couldn't be moved. Nowadays, it's more likely to happen when developers overestimate how much work they can take on with a project. 
As gaming moves increasingly into the online sphere, this becomes less of an issue, according to Barnwell, who says Digit focuses on employee mental health as much as possible.
"Instead of saying the crunch is necessary for shipping a product, we actually look at it as an extreme discipline that is necessary for sustaining the product. A team that is tired is more dangerous to us."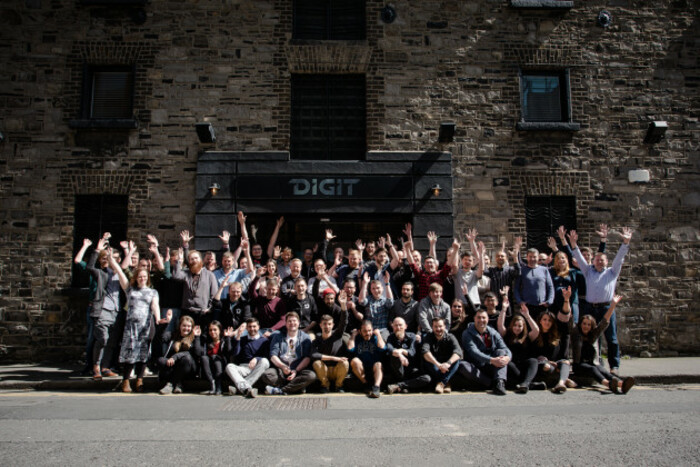 Source: Steve Langan
'I focus on never losing'
Barnwell's own entry into gaming was fairly straightforward. Fresh out of college in the early 2000s, he joined Jagex, which has become one of the UK's biggest games developers.
"There were no such thing as smartphones, so there was no mobile phone gaming, there was no social gaming. That didn't exist. Everything was on PC or console. I was there for the birth of the free-to-play game, the birth of the (massive multiplayer online game), the birth of PC gaming."
He worked for a number of tech companies in London before moving to Ireland in 2010 to become CEO of Jolt Online, an online gaming company that shut up shop two years later.
Digit was founded on the back of that venture and has gone on to become one of the largest developers in the country.
Talking about the psychological aspects of building a game, Barnwell becomes animated.
"There's something so deep in it that you just can't help but fall in love with it. When you have the opportunity to work on something that you're that passionate about, and you understand why people are passionate about it, it's very hard to want to do anything else," he says, rapping the long wooden table. 
Growing up in Woburn – a small town near Milton Keynes in England – Barnwell loved rugby, maths and physics and says he was a "super competitive" child.
"I don't like losing, so I focus on never losing. It's much easier," he says.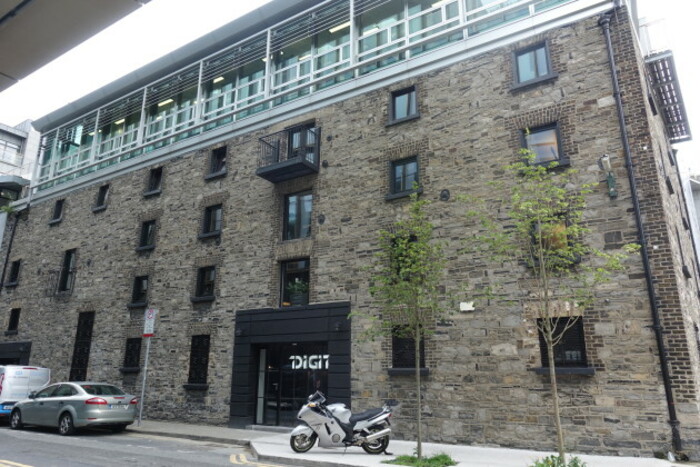 The future of gaming
The world of gaming has evolved a lot since Barnwell entered the industry at the turn of the millennium, but the pace of change has accelerated only in the last couple of years.
Gaming has gone from PC and console devices to becoming a part of everyday life, with free-to-use entertainment available on phones, tablets and smartwatches. Games are also becoming increasingly interactive.
Barnwell says the biggest shift he has witnessed over the years has been "the social connections we now expect inside games", which he believes could impact wider societal issues such as "how we bring up children, how we educate people, how we expect people to interact".
For now, Digit Game Studios is focusing solely on its Star Trek Fleet Command game. Though profitable, the company shut down its original flagship game, Kings of The Realm, to focus on the project. 
To grow the Star Trek game, joining forces with Scopely was a clincher. 
"We're trying to build the world's most successful strategy-games business. This is just another step towards achieving that goal, which is very ambitious. There are several of us in the world trying to do it," he says. 
"We took so long reaching this point, to keep up with our player base is taking everything we've got. We've worked too hard to get to this point to not do that right. I think the most dangerous thing we could probably do as a business right now is take our eye off the ball."
Get our Daily Briefing with the morning's most important headlines for innovative Irish businesses.