How Reuzi is bringing sustainability to the retail shelf and the boardroom
In our weekly Startup Scout series, Fora picks out the most promising companies emerging from Ireland.
Founder: Patricia Kane
Elevator pitch: Sustainability store and consultancy
Funding: Self-funded and generating revenue
Status: Operating physical store and consulting business
FROM YEARS IN telecoms in her native Brazil to heading up customer experience at Paddy Power Betfair, Patricia Kane's route to opening a sustainable products store in Foxrock isn't typical.
Kane's CV is mostly in the corporate world but when the time came to start her own business, she decided to apply her professional knowledge with her passion for sustainability.
"My background is in customer experience and I always say that my experience as a customer for sustainable goodies was very fragmented," Kane said.
The Reuzi store opened in May 2018 and was set up as a one-stop-shop for sustainable and reusable goods like toiletries, stainless steel bottles and other trinkets.
But it's not just about selling the goods, Kane said, there's an educational piece that comes along with that.
"From the outset, our goal is to make sure that yes, you have access to lovely products but you know why you're buying them," she told Fora.
"That's where my educational programmes started, the learning side of things, going into schools, businesses, communities and trying to spread the word on sustainability."
While the brick-and-mortar shop continues to attract shoppers, Kane sees Reuzi's future  in its consultancy work.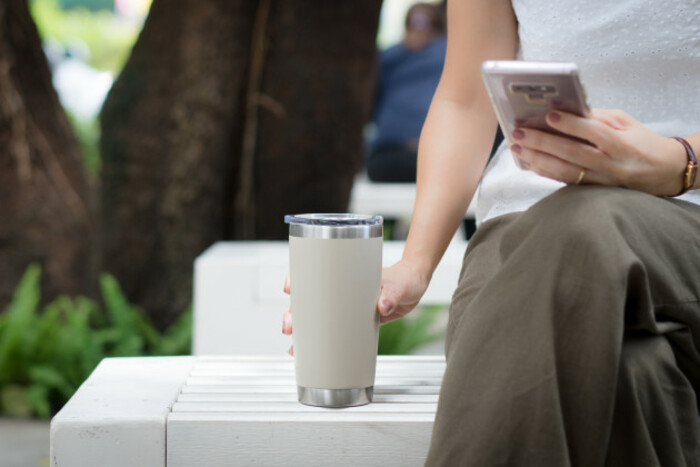 Source: Shutterstock/myboys.me
Kane works with corporates and other companies to hash out ways they can reduce their carbon footprint and be more sustainable.
"I want to use my knowledge and go into businesses, spreading the word but also helping them to change their internal practices and processes to try and 'green up'."
Minimal waste
Sustainability has become an unavoidable issue for businesses big and small now and it presents a lot of opportunities to coach or advise companies that don't have the expertise. Part of putting that expertise in action is separating fact from fiction.
Reuzi describes its retail business as a 'minimal waste' business. It's a common term used for sourcing and selling goods, along with 'zero waste', but the two terms are not interchangeable.
Kane said the term 'zero waste' emerged from a desire to create "a shock to the system" in businesses to drive change.
"It is a statement and it's a term that I don't think represents reality," she explained.
"I don't know of anyone who has achieved zero waste, there's always something even if it's a banana skin, there will be waste.
"We went for 'minimal waste' because I believe it's more mainstream, it brings people together to reduce waste. I can't eliminate 100% but I certainly can minimise and that's where minimal waste comes from."
Reuzi's products like soap bars and toothbrushes are either sourced locally from Irish makers or Irish distributors.
In some cases, it's not possible to source an Irish-made product – which is often the case with stainless steel products – but Kane is conscious of still trying to keep as low a carbon footprint as possible rather than turning to major distributors and manufacturers.
"The idea being you shouldn't really have any air miles on a soap bar. That's not where you want to waste your carbon footprint. With personal care we try to source everything we can from Ireland."
Multi-pronged business
With the physical store, online sales and the consultancy, Reuzi's business is multi-pronged.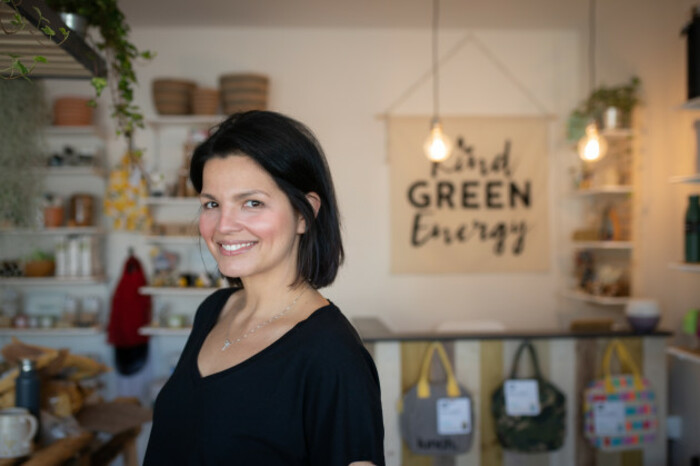 Source: Reuzi
Kane said online sales are strong but there's still a social element to the in-store experience that helps boost sales for the brick-and-mortar business.
"(It) is something you wouldn't do through a website. People will be going for what they need and that's it. Here because you have the opportunity to ask questions, it's easier and people end up spending a bit more," she said.
The next phase is scaling the operation. Kane admits that the retail business is limited in what it can do but there are ways to expand it.
"I would like to get into other businesses that have the interest in selling sustainable products but don't want to do that themselves so we're catering for small shops in the countryside who can't afford minimum order quantities. 'We'd just like to buy a few bits, can you sort them for us?' So we're doing that."
The bigger scaling opportunity for the business will be in the consultancy, she added.
Reuzi remains self-funded and Kane, who is joined by two staff, isn't racing into investor talks but isn't completely averse to the idea if the circumstances are right.
"I was considering having a few investors but I think at the moment I'm still okay. The business is ticking along. It's growing month on month," she said.
"I wouldn't say no to conversations but I don't want the money for the sake of the money. If I get an investor, I would want someone who is actively supporting the business."
Get our Daily Briefing with the morning's most important headlines for innovative Irish businesses.