This Wicklow DJ is trying to put retro drive-in movies back in vogue
Hocus Pocus and Dirty Dancing will be shown in Cherrywood on the world's largest mobile LED screen.
CONSIDERING THE WEATHER, Ireland doesn't jump out as the ideal location for drive-in movies, but a Wicklow radio presenter wants to put the old-fashioned experience back in vogue.
Retro Drive-in Movies, which was founded by East Coast FM radio presenter Ryan O'Neill, will be showing classic films at Cherrywood Business Park over the bank holiday weekend and in the run up to Christmas, with plans for even more screenings next year.
The company has brought in the world's largest mobile LED screen to display films such as Hocus Pocus, Scream and Grease.
"We went down this route for wow factor and because watching on the biggest screen is what the experience really is (all about)," he told Fora.
"If you go to a cinema that has a small screen, you never get that same experience. So the first thing I looked at was if we could get a screen that has never been in Ireland before."
The screen, which measures 120 square metres and had to be shipped in from the UK, isn't the only novelty factor. O'Neill is hoping to tap into the nostalgia of a typical American drive-in by selling classic American-style food like hot dogs and retro sweets.
"I was in America a couple of times in recent years and it is huge over there. At the moment there is a real resurgence of drive-in movies. It was huge in the 1960s and 1970s, but then died out. You see an awful lot coming back and it seems to be down to retro revival.
"There is not really anywhere that is doing it (in Ireland) at the moment and I would like to expand on it. We've already had people ask can we do screenings here and there."
Source: Ryan O'Neill
The retro approach may be original, but the outdoor cinema and drive-in movie concept has been trialled recently by a few different groups in Ireland. The Lunaflics Drive-In has done outdoor cinema nights in Co Kilkenny and The Underground Drive-In Cinema last year had a number of showings at Roundwood, Co Wicklow.
Meath-based equine auctioneers Tattersalls Ireland also trialled the idea on its grounds last year, but pulled the plug on any similar events for this year.
Expensive process
O'Neill, who is collaborating with school friend Barry Clarke on the project, has self-funded the whole enterprise and said it has taken since May of this year to set everything in motion for the Halloween screenings.
He said a lot of the work has gone into marketing the event and trying to get people interested in the first run of showings.
Social media has been key to getting word out. The company's Facebook page has amassed a following of over 31,000 since May and a media partnership with radio station 98FM has also helped drum-up interest.
According to O'Neill, setting up the drive-in screenings for this year has been an "expensive process" but it hasn't been difficult to get licences for the movies he wanted to show.
"There is a company over here call IFG that do it all for you and work with the distributors. We say we want to host this drive-in and we give them the dates we want to do it and they see if the movies are available for screening.
"You need to get a one-off licence for the screening and they come back after two or three weeks with a yes or no. The majority of them were yes and we didn't have any major issue with the movies."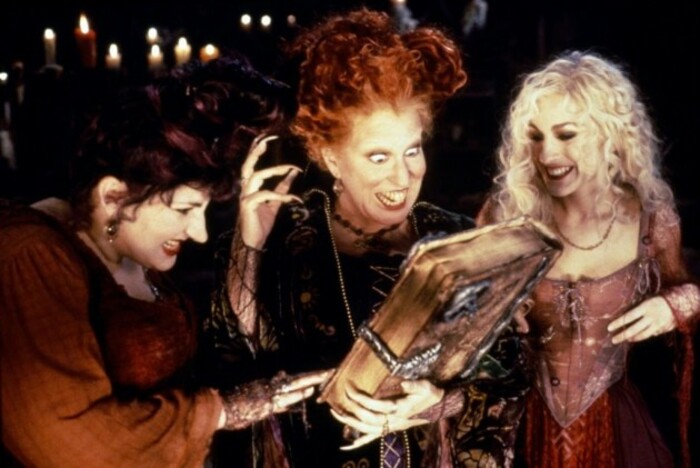 Source: YouTube
Ticket sales
Since this is a commercial enterprise, there is no fee paid up front to the film distributors, according to O'Neill.
"Generally it works on the box office and because we are doing it as a commercial screening, they look for 30% to 40% of the box office. That has to be paid and it is based on the amount of people that come."
In the lead-up to the event, O'Neill said that ticket sales were going well, with around 85% of tickets for the different screenings sold. Screenings for Hocus Pocus and Dirty Dancing are sold out.
He added that tickets were also selling well for the Christmas screenings and plans are being put in place to do more drive-in events next year at different times of the year in other venues around Ireland.
"We're looking at doing a Valentine's Day screening with the likes of The Notebook and Titanic and we would love to do that in other places.
"From our point of view, we will probably focus mostly on Halloween and Christmas. If we can add different venues in the weeks running up, that would be great."
read more on