'With garda stations and post offices closing, the local shop is the last bastion of communities'
The new chair of Retail Excellence Ireland predicts the return of 'breakfast roll economics' this year.
THE NEW CHAIR of Retail Excellence Ireland has predicted the return of 'breakfast roll economics' in the sector by mid-2018 in the wake of an uptake in house-building.
Earlier this week, it was announced that JP Kennedy – managing director of bathroom and tiling outfit Tile Style – had taken over the role from Carroll's Irish Gifts founder Colm Carroll.
Kennedy has more than 20 years experience in retail under his belt and has fronted Ballymount-based Tile Style for the guts of seven years after a decade as the boss of another home furnishing business, Tile Warehouse.
Speaking to Fora after his appointment, Kennedy said he believes there will be a spurt in house-building by the middle of this year, which will have a positive knock-on effect for the retail industry as a whole, not just firms directly involved in construction.
"New builds have probably been a little bit slow out of the trap for the last three years," he said. "I'm reasonably close to the house-building sector, and I would say that by mid this year, there will be quite a significant spurt of new houses completed".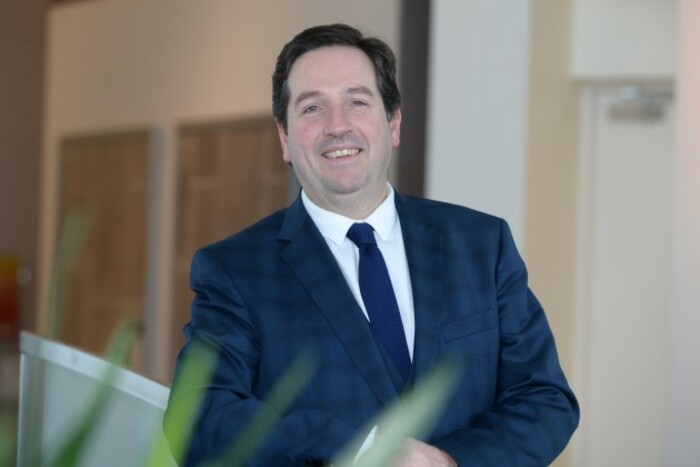 Source: Retail Excellence Ireland
The ESRI has predicted 19,000 houses will be completed this year, although that figure was based on potentially unreliable ESB connections data. Nevertheless, Kennedy said renewed housebuilding would give a boost to the entire retail industry.
"One sector that really spends heavily in retail is construction-related workers. They tend to work really long hours.
"When they come home to their families, there has to be compensation for all of the hard, physical work. That tends to yield itself in higher retail spending."
Kennedy also cited economist David McWilliams' theory that the health of the economy can be measured by the number of breakfast rolls bought by builders.
"There's a certain legitimacy to that," he said.
Local shops
Kennedy has served as a member of Retail Excellence's board since 2014. He said the main issues he would push for the group would be a reduction in the 23% VAT rate, protection against Brexit and recognition from government about the cost of doing business.
He will also be supporting an ongoing campaign by the organisation's chief executive, David Fitzsimons, to see more life pumped into town-centre shops across the country.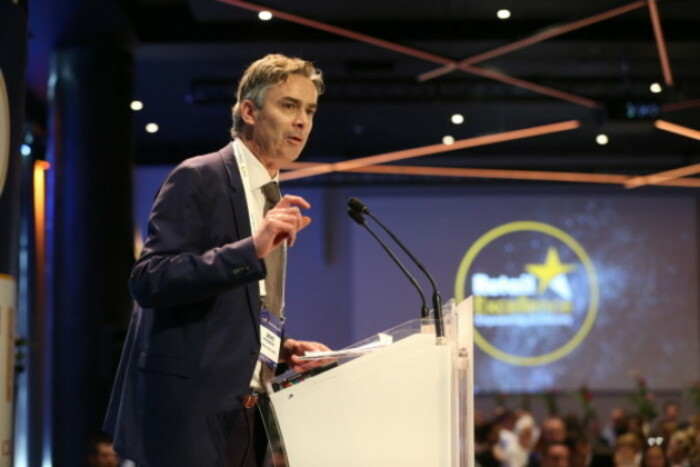 Source: Robbie Reynolds Photography/Retail Excellence
"Retail is central to every small town and village in the country," he said. "I will shout loud to the government and everybody that it's not just about supermarkets and department stores. It's about having a vibrant retail community in every small town and village.
"With post offices closing and the local garda station closing, the last bastion of community is the local retailer."
Challenges
Asked about the challenges facing the sector as a whole, Kennedy said the biggest issue for many shop owners is the continued change in consumer habits and "the whole online-offline environment".
"I would've thought it almost impossible 20 years ago that people would buy engagement rings online. Now they do."
Before Christmas, Retail Excellence warned that many domestic stores are missing out on online spend with an estimated €300 million going to UK-based websites in the first three weeks of December.
However, Kennedy said small shops in particular are now expected to have both a strong face-to-face and digital shopping 'experience' – but don't necessarily have to transact online.
"For a lot of smaller retailers, particularly outside of Dublin, shopping a lot of the time – despite the global internet – is incredibly local," he said.
"It's not always about competing with Dublin or the web. It's also about competing locally as well. Local people use the internet as anybody else does.
"It's about making sure that when people are looking for shoes in Dungarvan, for example, that the local shoe shop appears."
Sign up to our newsletter to receive a regular digest of Fora's top articles delivered to your inbox.