A new co-working office complete with 'startup concierge' is coming to Cork
Republic of Work will open at the start of next month.
TWO REBEL COUNTY entrepreneurs have announced plans to open a co-working space in the heart of Cork.
The Republic of Work business hub will be the first of its scale in the southern city and will launch on 6 February.
The project is being led by Dave Ronayne, chief executive of marine services firm Irish Mainport Holdings, and DC Cahalane, the founder of startup group Built in Cork. Cahalane is the former head of marketing at Trustev, which was sold for $44 million in 2015.
Work has been underway to fit out the building since Cahalane and Ronayne got the keys to the block last month.
The co-working space will have 160 desks available on a 30-day, no-contract basis. It is set to feature an airport-style business lounge that can be used for casual meetings and networking, meeting rooms and spaces suitable to host events.
To use the space, companies or individual workers will have to sign up to monthly membership plans that start from €299. There are separate plans for hot-desking and dedicated areas.
Members will also have access to a dedicated 'business concierge', according to Cahalane.
"The concierge service will act very similar to that in a hotel. If you need to get your chief executive to Argentina, our guy will help you sort it out. If you need to get a load of stuff printed by a deadline, our concierge will be able to point you in the right direction."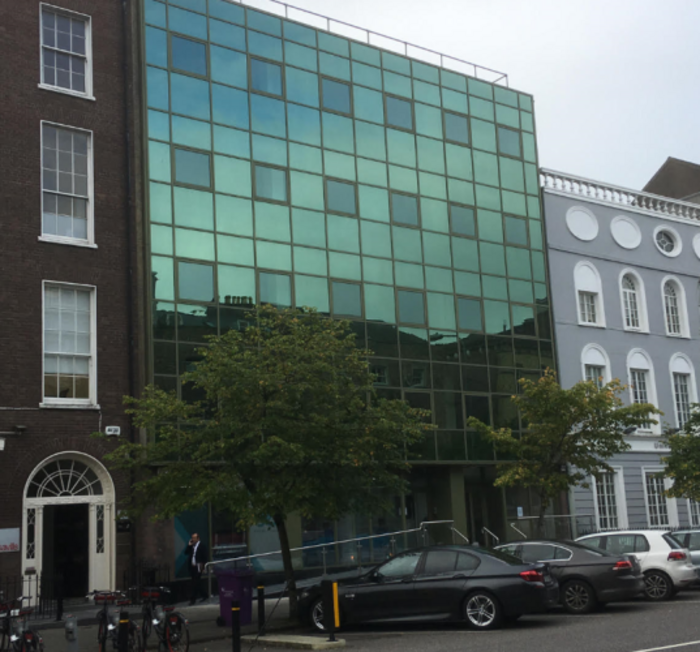 Source: Republic of Work
All about location
Both Ronayne and Cahalane have financed the space, which will be located on South Mall, with their own money, although Bank of Ireland has also made a "substantial financial commitment" to the project as part of a three-year partnership.
Cahalane said it took nine months to find a site suitable to house the operation.
"To put it in perspective, we're on the Grafton Street of office space down here in Cork city and have signed a 10-year lease. We went through a lot of different sites, but you can't just have this kind of space up any old side street."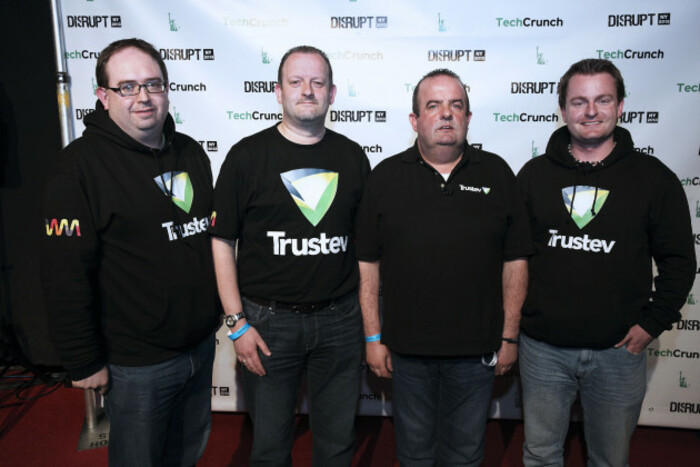 Source: Flickr
He added that the co-working space will not just be geared at startups, rather it will be somewhere companies of all sizes and scales can use.
"We want to give large enterprises access to the same sort of flexible working models that have been hugely beneficial for startup businesses. We can help design work models for companies that will let them attract the very best talent to their businesses."
Missing link
Co-working spaces are already available in many cities and towns across the country, like the well-established Dogpatch Labs in Dublin.
Office leasing firm Regus already offers working spaces for rent in Cork city, while another co-working space, Plus10, has space in the city centre for 18 people.
However, Cahalane said the large-scale Republic of Work hub will help reinvigorate the South Mall area as a business district.
"There is nothing like this in Cork. The problem we've had is startups are great down here, but it is all spread thinly. Regus has some office space to rent on the outskirts, but we've never had a business hub.
"No where has stronger networks than the city of Cork and this will help people benefit from those networks. The Cork Chamber of Commerce is great at organising events twice a week and getting businesses in the same room as one another, but this will help lots of those people to be work together under the same roof regularly."
He added that he has already had interest from multinationals interested in using the space to house some operations in Cork.