Work-it: 'It is home and work totally entangled'
How to navigate remote working as Covid-19 forces us to transform sitting rooms to offices.
ROWENA HENNIGAN PREFERRED to take a video conference call than talk over the phone.
The remote-working consultant and lecturer works remotely from Spain. When she spoke to Fora on Wednesday – sat beside a window in her Zaragoza apartment – she explained how her set-up has drastically changed since the spread of Covid-19.
With the city on lockdown, her usual routine of working from a shared space or city cafe during the week has disappeared.
Only allowed to leave the house to walk to a nearby shop twice a day, she's now at home, with her husband and child trying to navigate a new reality. 
Hennigan told Fora that it is important for people to realise and accept that the situation they find themselves is not normal.
"It's a makeshift setup. So I think that we need to start from there with how we handle and approach it," she said. 
She highlighted that for most people who have up until this point worked remotely, that has been their own decision – and it generally works out well when it's a choice. 
"There's lots of management theory that shows people that orientate to remote working are very productive, but it's their choice," she said, highlighting that she has opted to work that way and finds her new setup vastly different. 
"For me, a normal week would look like a few days at home, a day spent in a library, a coffee shop and I also use a co-working space once or twice a week," she told Fora. 
"All of that's been taken away. Now I'm in a situation where I have to sit in a different place. I'm doing two hours off (work) and two hours on because my husband is working remotely too," she explained. 
"We have my daughter here and have to keep her homeschooling on track as well. To express it properly it is home and work totally entangled."
Once it's accepted that the situation isn't normal, Henigan said workers need to be empathetic with themselves. 
"You need to be empathetic for yourself first and if you're struggling, that's called 'self-care'. From a management perspective, it's linked to self-awareness, something which leaders are usually good at," she said.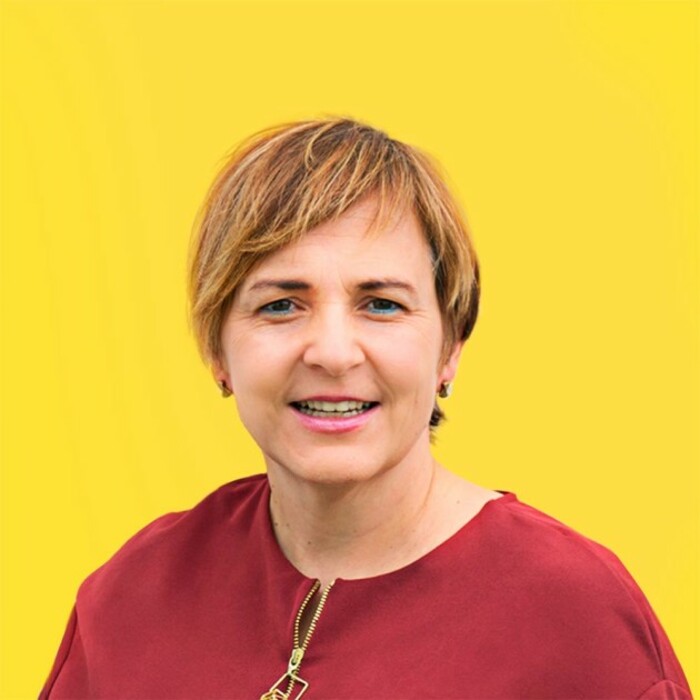 Hennigan is currently working with corporate wellness company Spectrum Life as a specialist. The firm is currently rolling out a new programme, alongside Laya Healthcare, to help businesses adjust to remote working life. 
Spectrum Life had a busy week last week as it, like many others across Ireland,  transformed its entire business to allow staff to work remotely and continue delivering services. 
As part of the new programme, Hennigan is giving advice on the best ways to manage remote working – such as taking breaks from the screen. 
"Put breaks in, get away from the screen, have an informal chat with whoever is in the house, cook, light a candle," she said, holding up a lavender-coloured candle to the screen. 
As highlighted already – she's a fan of video calling over voice – with facial expressions helping communicate better. 
"If you see my facial expression, you can empathise when I tell you that I can hear my daughter playing the harmonica in the background," she said. 
For Hennigan, remote working needs to be taken each day at a time, and both employers and the worker's expectations of it will adjust with time. 
"There's an expectation that this will mimic the office – it will never mimic the office," she explained.
"There's also an expectation (with some people) that they will get through this no problem… I've spoken to people that hate working remotely. They don't like it and we have to respect that," she said.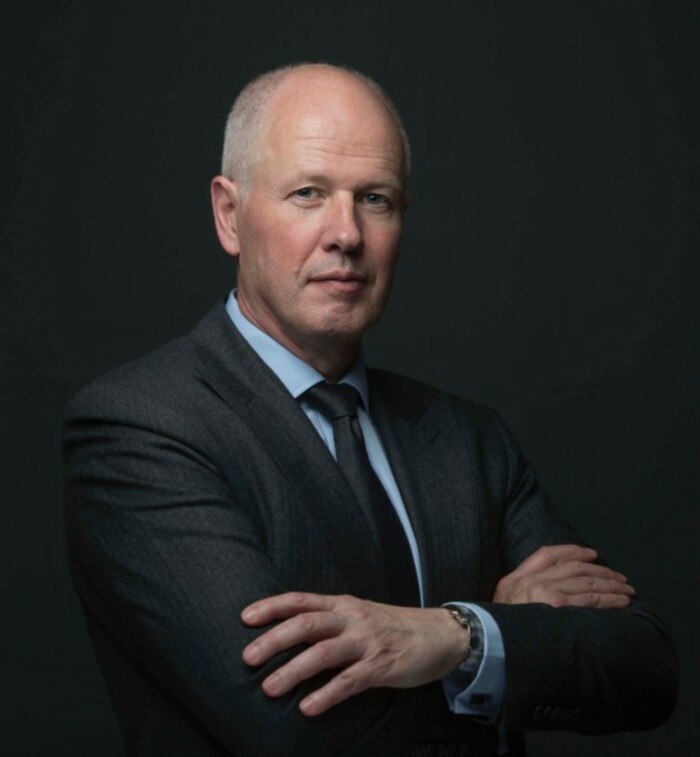 John Gallagher, who is a medical doctor and the managing director at Cognate Health which provides occupational health services to clients, told Fora he sees "fundamental changes happening as people are starting to realise they don't need to get in the car and drive to work every day". 
His company also creates technology to help clients operate remotely. The firm has even brought forward the launch of its new platform Dayone+, which allows sick employees to better communicate their medical situation with their employer.
At the moment, the app has a very topical use. It allows workers who have been in self-isolation to be assessed remotely and given work-related advice prior to resuming their job. It also advises employers on the necessary steps to take if an employee is suffering from Covid-like symptoms.
Gallagher explained that communication lines can further drop when people are working remotely.
"We've got remote workers ourselves who have been there for quite a while doing online assessments for people out of work for 30 days – there's very good evidence that the earlier you engage with people in your organisation that are ill, the quicker they get back to good health and back to work," he explained. 
When asked if there is now an added complexity around taking illness leave because of much of the workforce working from home – he said there was.
"Our workers will now be linking up with a remote workforce. They fully understand the challenges this way of working brings," he said. 
When it comes to working remotely he said there are many positives, but that employer does need to fulfil their obligations toward their workers.
"Employers need to consider employee rights. You need to put policies in place around how often you will contact them, how they can contact you," he said. 
Risk assessments and ergonomic assessments of workstations need to be done, the General Data Protection Regulation laws still need to be abided by, alongside the Working Time laws, he said.
Get our Daily Briefing with the morning's most important headlines for innovative Irish businesses.
Note: This article was updated to correct the city an expert lives in.