No commuting and casting a wider talent net - why businesses are opting for remote working
Irish industry experts and business people weigh in on the pros and cons of the 'smarter way' to work.
FOR CLAIRE MCHUGH the decision to introduce the option of remote working at Axonista, the video tech company she co-founded, was a clear one when it came to hanging on to good staff.
While some companies like e-commerce giants Shopify and Wayfair operate a fully out-of-office work model in Ireland with no physical presence here, Axonista is one of the smaller operators catching onto the trend.
The IDA has estimated that around 216,000 people work remotely across Ireland and the Department of Business, Enterprise and Innovation recently held a consultative forum on the model. It is currently conducting research that will inform policy on the future of work.
Often considered a method of keeping employees satisfied and increasing productivity, for McHugh, introducing remote working two years ago has allowed Axonista to cast its net wider when it comes to sourcing talented employees.
"The perks of it are quite good … We have team members in Galway and just being close to family, having less travel time, being able to wake up and go for a swim in the morning and to be facilitated by the company is quite attractive for people," she told Fora.
With half of its 30 staff members based in the Dublin office, the rest are based out of other parts of Ireland, Croatia, Russia, France, Spain, Portugal and Bank of Ireland's Startlab incubation space in New York.
Axonista's company experience manager, Jenny Roche, said the transition has worked well for the company because those working remotely were already involved in the office and knew the company culture before transitioning.
"It's a learning process for us too. We're really having to lean into communication in a much, much bigger way than when everyone is in the same room," she said.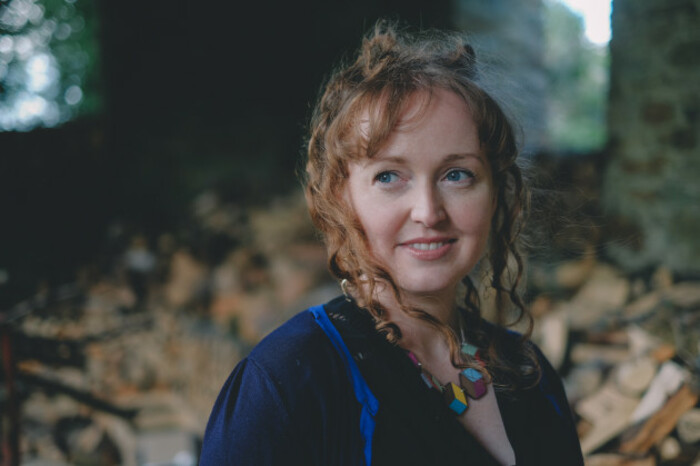 The exhausted commuter
Though it's still early days for Bank of Ireland in its rollout of flexible work for over 10,000 of its staff, the bank's head of agile ways of working, Joanie Hughes, said she has noticed a difference with people who used to commute to work.
The associated benefits of this reduction in commuting time include staff's "improvement in their engagement with colleagues, their work-life balance and their ability to manage stress", she said.
Last year, the company – which has, like other banks, cut back on retail staff as it transitions to the digital age – ran a pilot with 1,700 employees and in April opened up the option to more of its workers.
With working from other bank locations, having "drop-in hot zones" in one location and offering flexible start and finish times, the new policy goes further than "just working from home", Hughes said.
Source: Eamonn Farrell
Between Kildare, Meath and Wicklow, some 90,000 people commute to Dublin for work every day, according to Michael Brougham, a regional director of Enterprise Ireland.
The State-backed agency launched a regional smart work strategy and one of its intended aims over the coming years is to provide spaces for people who normally commute to an office.
Brougham pointed to the Mid East Regional Innovation Think Space project in Naas as an example that was funded by the body and which aims to have 150 desks available in 2020.
He said he sees cases where companies lose staff because they get tired of spending hours on the road to and from work.
"If you are from Athlone and commuting to Dublin five days a week and you end up with an option to work from a remote co-work space … you will probably consider it seriously because the effect of the commute is very significant," Brougham said.
Challenges of implementation
Maeve McElwee, director of employer relations at Ibec, worked remotely five days a week for five years with the business representative group and is a fan of the policy.
She said a lot of member companies use it for recruitment, retention, work-life balance and productivity. McElwee decided to return to the office full-time after her stint and said she chose to come back to the office "because I missed that daily interaction".
With each employee, role and circumstance different, McElwee said companies need to take this into account when implementing the policy and managing people's expectations.
"There is a lot of groundwork to be done and a lot of considerations at organisational level to make sure that if it is something you are going to consider that you will do it well," she said.
Employment lawyer Richard Grogan said remote work has positives like being family friendly, not all companies have "embraced how you integrate mobile working into an organisation".
Checking the hours people have worked in line with employment law and complying with GDPR regulations while out of the office are some of the concerns raised by Grogan, who noted that the law is based on the assumption that an employee walks into an office and works an eight-hour-day with breaks in between.
He said human resource departments in the past have not managed to implement correct procedures for people who already work offsite, like with sales people, in line with different areas of regulation.
"How are they going to manage people who are now working online with huge GDPR issues?" he said.
Though some may raise concerns over isolation associated with working from home, Ben Wainright of Abodoo, an online service that connects people to remote working roles, said he doesn't see that as an issue.
"I don't see that as a problem at all because smart working is all about flexibility – there isn't just one model," he said.
Wainright – who has worked remotely himself for several years along with the other nine members of Abodoo's staff – said he thinks when businesses opt to provide flexible working options, employees begin to feel empowered.
"You end up having more of a culture of entrepreneurs, where people feel like this is their company – they are heavily invested in it, you find hey work longer hours because that trust is there and they deliver better results because no one is peering over their shoulder," he said.
Get our Daily Briefing with the morning's most important headlines for innovative Irish businesses.