Work-it: 'There is a narrative that talent is only in the city centres'
Capital concerns: Why some companies are looking beyond the Pale.
IT TOOK ABOUT seven months for German native Eileen Henn to come to the conclusion that she wasn't the greatest fan of Dublin. 
After finishing her degree at the National University of Ireland, Galway, Henn sampled life in the capital but decided to move back west for a simple reason: "I didn't like it very much". 
"It was a very conscious decision (to live and work in Galway)," she said. Henn now works in a sales position at computer software company MathWorks. 
The German native didn't expect to stay in Ireland after graduating but grew to like the city while studying in it. "For me, Galway suits my lifestyle and makes my life a lot easier. I'm not stuck in long commutes and it's not as expensive as Dublin would be for rent," she said.
Henn said there are fewer opportunities in Galway compared to bigger cities, so for others considering moving it might take a bit more time to "figure it out". Nevertheless, the positives outweigh the negatives.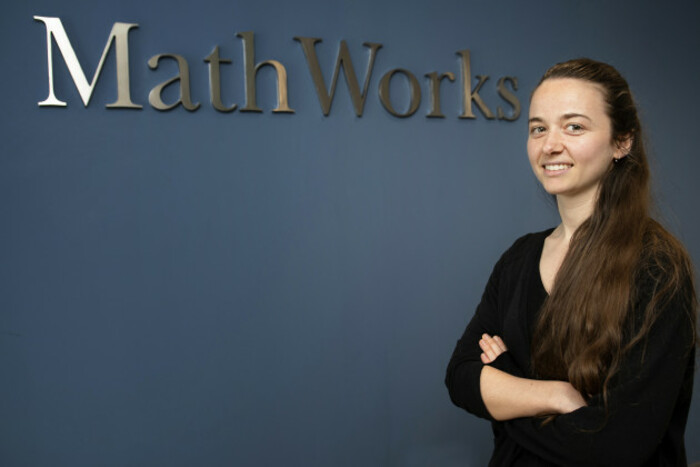 Her colleague Francesco Antonacci moved to Galway for similar reasons. He had previously worked for a software company in Athlone and was looking for a bigger place to live. He told Fora it was a toss-up between Dublin and Galway.
"I think the cost of living in Dublin was a big part of my decision. I looked at the west coast and felt that Galway was the right option for me," he explained.
For Antonacci, work-life balance is important and he said the social aspect Galway has to offer was an attraction.
"Galway offers a lot of chances to meet people from anywhere around the world. It's easy to interact with different people and different cultures and make friends almost every day," he said.
From Puglia in Italy, Antonacci whetted his appetite for living in Ireland when he studied at Athlone IT during his undergraduate and returned after completing a master's degree in Turin. He was part of MathWorks' first intake of employees when it opened its office in 2016 near Eyre Square.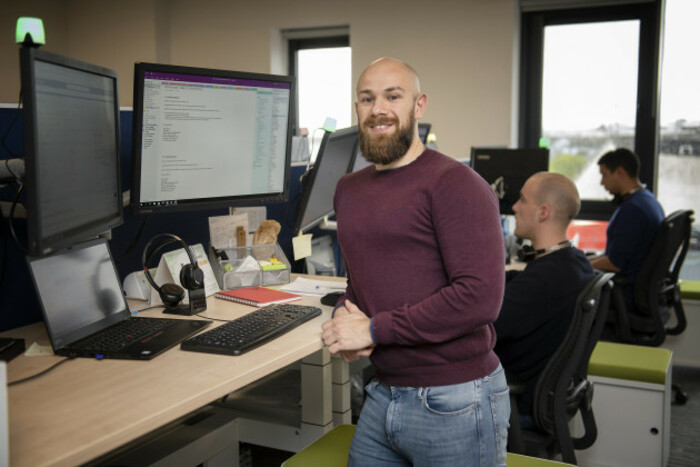 Mathworks is one of several US companies that have decided to open offices – and even European headquarters – outside of the capital city. Companies like US tech firm Overstock and Rent the Runway have been allured by the rugged west, setting up in Sligo and Galway respectively.
Richard Haxby, managing director of MathWorks' Irish office, told Fora there were several locales on the cards when MathWorks decided to open an office in Ireland. Galway came up trumps.
He said the company wanted to become part of a community and felt Galway offered that. "When I came to establish the office at the start, one of the things I liked about Galway is it's a city you can really get to know," he explained.
"There are lots of restaurants, lots of pubs and lots of things going on in terms of entertainment – so it's a pretty lively place to live," he said. "I like the proximity to the countryside. We've got Connemara."
In a tight labour market, when it comes to attracting talent to a city with a population of 79,000, does MathWorks find it challenging?
Haxby said the company offers a relocation package for those that are moving specifically for the role. He said the employees – which now stand at 77 – are made up of one-third Galway-natives, one-third from outside Galway and one-third from abroad.
"We have a deal with a nearby hotel to host our employees for their first month until they find accommodation here," he explained.
For Joanna Murphy, chief executive of Taxback.com, "the narrative that talent is only available inside the city centre" is false.
"You just have to drive up the M50 any weekday to see the level of people commuting into the city centre from rural Ireland. All of those people are qualified and skilled and they all have their necessary educational standards needed to do the job."
Taxback.com is part of the Taxback group that has other brands including TransferMate and Immedis. The group employs over 400 people in Kilkenny and about over 150 in its Dublin office.
Murphy said there is a gap in encouraging companies to establish outside urban areas.
"There's absolutely no reason why it (foreign direct investment to the regions) shouldn't happen. All it does is lessen the congestion and take pressure off city centre locations that are already under significant pressure."
She previously worked as chief executive of Connect Ireland, a government-backed programme that attracts foreign direct investment to the country, and said when a multinational chooses to open an office in Ireland, they should consider every location.
"With a country the size of Ireland, where you can happily get from one edge of the country to the next in four hours every location is a suitable location," she explained. 
Source: Photographer - Paul Sherwood pau
Murphy said there are a lot of benefits for a company that doesn't "follow the path of least resistance" and end up in a city centre – which has happened with Taxback.com employees.
"Being located in the South East and Kilkenny, affords our employees a better standard of living, arguably. They have access to housing, less traffic congestion issues," she said.
"Education is less of an issue in terms of getting placements for their children in primary and secondary school."
Murphy believes that these various aspects make for more content and happy employees. "When you have happy employees or people who don't always feel like they are on the commute, that translates to good business."
"With happy, motivated staff, we get happy customers," she said.