After IBM's $34bn acquisition, meet the man at the helm of Red Hat's Irish business
Keith Lynch discusses leading the Irish operations and doing business in Africa.
KEITH LYNCH'S PATH to becoming country manager of Red Hat, the open source software giant, in Ireland has taken a few twists and turns.
With an education background in computing, he worked in different engineering jobs around Europe and spent a number of years in professional services for tech firms in London.
Then, while in his late 20s, he and a friend decided to take a break from their professional lives by undertaking a months-long trip from London to Cape Town, stopping off in various locations in Africa along the way.
What was intended to be a trip that would last three to six months ended up turning into a business venture: "We created a company in Cameroon, it was called a Limbe Labs," he says.
Limbe Labs was much like an incubator for local tech talent in Cameroon to develop an ecosystem for startups in the country.
"We were helping identify tech leaders, putting them in contact with people from venture capital and that kind of thing. We weren't taking an active stake, we were acting more as a mentor and advisor."
It also did consulting work with established businesses in the country such as telcos and energy firms, alongside pro-bono work with NGOs.
"Never got to Cape Town by the way," Lynch adds. 
The experience, however, took a dark turn. "After two years of running Limbe Labs, I had a friend who was assassinated in cold blood," he says.
Ymke Warren was a primatologist, living in Cameroon and studying gorillas on a conservation reserve at the time.
"Her and her partner Aaron (Nicholas) were close friends of ours, we'd go out on Friday, spend time with them and have drinks together after the week," Lynch says.
In June 2010, Warren was murdered by a hitman hired by a former co-worker bearing a grudge after he was sacked from the reserve.
The event left an indelible mark and coupled with some issues that Limbe Labs was having, Lynch decided it was time to leave for the next stage of his career.
"We were having issues with some of the local companies we were working with, just with paying their bills," he explains. "You learn a lot from these kinds of experiences. It taught me to be an entrepreneur but at the same time you need a stable place to be."
Back home
Sitting in a WeWork office in Dublin's Silicon Docks, a coffee machine rattles in the background alongside the clack of a pool game. 
Lynch has been with Red Hat for a number of years and took up the role of Irish country manager in March at a time where IBM was nearing the close of its $34 billion acquisition of the open source software stalwart.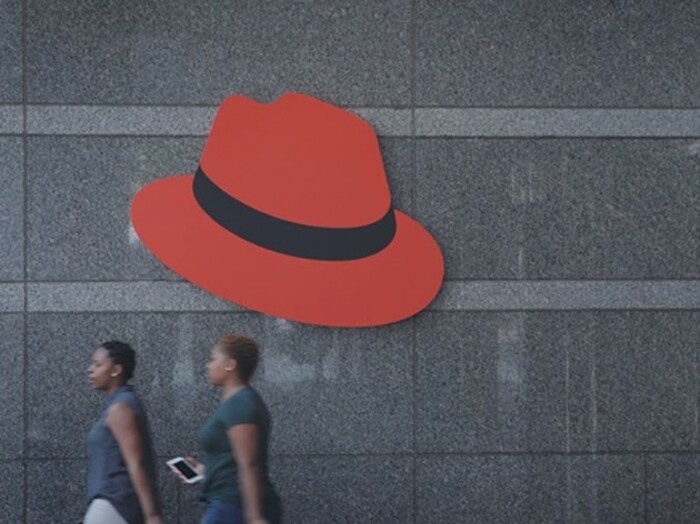 Source: Red Hat
His route back to Ireland first involved a detour to London. He initially started contracting with Red Hat and eventually took up a manager role for middleware – the tech connecting various applications.
"I went from the middleware services business (software that acts as a bridge between an operating system) to managing what we call Red Hat emerging tech business," he says.
"That kind of led me into going more towards sales and managing the emerging tech business in the UK. I did that for about two years, and then took on a leadership role, managing all of the people who do that."
While Red Hat has had operations in Ireland for years, its customers were largely serviced from the UK but in recent times, higher-ups wanted to put more attention on the market. This presented Lynch with an opportunity to move home as well as some career progression.
"I've got two kids and we were thinking of coming back to Ireland, this was post-Brexit, and Martin (Lentle, UK head) said would you think of leading of this business?"
Red Hat had a sizeable presence in Ireland for Lynch to take over running.
In Cork it houses around 200 people, handling many of the EMEA finance and support operations. Red Hat also has a presence in Waterford as it maintains the offices of the app platform company FeedHenry, which it acquired for more than €60 million in 2014.
Red Hat has made over 20 acquisitions in its near-30-year history. FeedHenry was a particularly important deal for Red Hat as it moved towards more of a full-service offering.
"(FeedHenry) would build the app, they would design it with you, they would test it with you and then they would operate it as a service. They'd spin up the infrastructure, they provide it as a service," he says.
"Red Hat are a little bit different. We didn't really provide managed services to our customers. We do it now, we've kind of evolved into it."
In Dublin, where Lynch is based, he works alongside a smaller team of engineers and salespeople that recently moved from its offices in Ballsbridge earlier this summer to a space with a more "techy feel" in WeWork.
Evolving sales
Since joining Red Hat, Lynch's attention has shifted more and more to sales and adapting to the way sales strategies have needed to modernise. It's not something he expected.
"I think if sales had been what it was 10 years ago or 15, 20 years ago, I probably wouldn't have wanted that as a career but these days it's really changed."
The whole business of enterprise software can see a lot of wasteful selling and spending, often in cases where a customer is sold a suite of software and expected to take care of the rest on their own.
"That way of selling is dead or at least it's definitely dying," Lynch believes.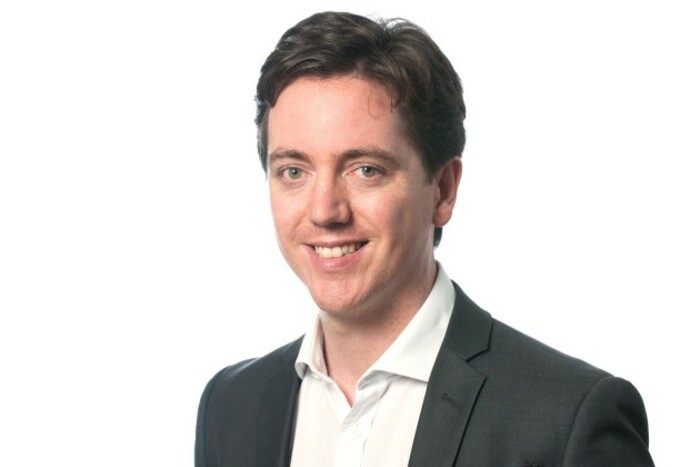 Source: Red Hat
The sales process has become more tailored – charging people on what they use rather than what they intend to use over a five-year period.
"I think people buy into a concept or technology and they spend X million with an enterprise software company. Then it would just sit there and never be used, and you ended up with these big programmes, complex solutions that will just sit on the shelf."
That may have benefits for the software company in the short-term by making a big sale but it can have a longer term detriment.
"Five years come down and there's an annuity or additional services, and the customer goes 'you sold us this thing'," he says, but the customer hasn't got any real value.
"The last thing you ever want is to lose customers … either you've not done something right, or someone's done something better."
If a competitor is doing something better, "then you can kind of take that" and try to improve in response.
"If you lose someone because they feel like it's not been a good match or your organisation hasn't listened to (them), that hurts and probably hurts more than it used to and it hurts financial results."
IBM deal
From the outside looking in, the biggest change at Red Hat is the IBM acquisition for a staggering $34 billion. Announced last year, the sale formally closed in July.
It's a large deal by any metric. Red Hat, a veteran company, could have continued to stand on its own – its last quarterly revenues were over $930 million – and commentators have expressed concern over Red Hat's autonomy moving forward.
Lynch believes that Red Hat will retain its identity and core missions but its reach will grow with IBM's sprawling presence globally.
"We have a lot of our autonomy. We still retain our own brand, and our sales force, our engineering, all of that remains the same," Lynch says.
"I think what makes it palatable and also exciting for Red Hatters is that it's not being positioned as a merger. As in, they're not acquiring Red Hat like they have acquired any other company and integrated into them into IBM, the way it's been set up is that Red Hat is still Red Hat."
In Lynch's view, there remains an untapped potential for providing enterprise and cloud software based on open source technologies, whether it's young companies that have only ever known the cloud or legacy businesses making the transition – and the Irish operations will be an important cog in that machine, according to Lynch.
"There's no one at the company who has a vested interest in growing the Irish business more than I do."
Get our Daily Briefing with the morning's most important headlines for innovative Irish businesses.