How planners can stop Ireland from turning into an island of zombie towns and villages
The return of town councils would help rescue diminishing high streets.
WITH UNEMPLOYMENT FIGURES low and economic growth a forecaster's safe bet, it is clear that Ireland has regained much of its purr from the days of the Celtic Tiger.
What this means for Irish retail is a little less positive. While sales trends demonstrate an upward trajectory – albeit marginally so – it would be foolhardy to ignore what is happening on the high streets of our nearest neighbour.
The British high street is seriously disrupted and we are witnessing massive change as a consequence of retail failure.
Stalwarts like BHS, Toys R Us, Austin Reed and Maplin have vanished and every week we seem to hear news of another major chain ceasing operations, downsizing or changing hands and putting thousands of jobs at risk.
It would be a mistake for decision-makers to ignore what is happening to the foundations of the industry.
In Ireland, changes in consumer shopping patterns and the impact of legacy issues from the recession are being exacerbated by external factors like Brexit, sterling devaluation and the onslaught of cheap non-EU imports with distorted prices that don't adhere to rules around VAT and duties.
Add to that the way our town centres are evolving from destinations where consumers go to purchase goods and products to places where people want to eat out or make use of health and beauty services.
The challenge now is to stop walking in glue when it comes to our problems and work to develop real policies that will make our towns fit for purpose.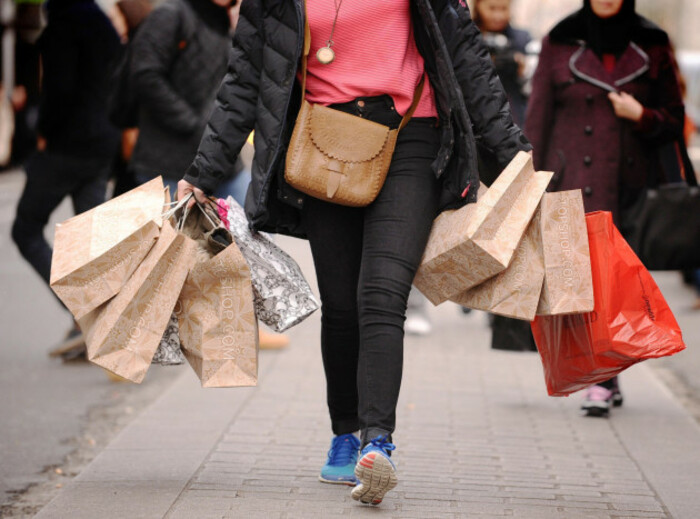 Source: Dominic Lipinski/PA Wire/PA Images
Real policies
Repeating the same worn out policies and expecting different results will not create a healthy ecosystem for businesses and communities to thrive.
Nothing highlights this more than the need to reinvent the plethora of vacant commercial units throughout the country, which are an eyesore.
Consequentially, we need to streamline the change-of-use planning process which will help reimagine empty units as civic and residential spaces, galleries and recreational, education or office units and encourage footfall back where it belongs.
It is imperative that we create places where people and communities want to visit, congregate and linger.
Let's be imaginative. Introduce a town brand, an identity; create a public realm that revives and does not drain; spruce the place up with fresh paint, awnings and street furniture.
It is only through recalibration of our town revival policies that we will make our retailers and places resilient and help offset some of the worst examples of retail failure experienced by our UK counterparts.
Town councils
Introducing rate controlled areas for those willing to take a punt on starting a business that contributes positively to the retail mix would mean progress. This would be a good idea to help incubate artisan retailers who contribute handsomely to a town's offering.
Reintroducing town councils and defining a new type of localism would be another step in the right direction so officials can make determinations about their town for the betterment of it.
Town councils provided committed leadership and their loss has stunted growth, direction and left many places rudderless. The consequential decline in our town centres has led to a contraction of the retail offer which has had a negative impact in terms of citizen engagement and participation in the heart of our communities.
That said, retailers in Ireland have certainly not lost their drive and ambition for their businesses and communities. On the contrary. But the suggested measures referred to cannot be driven by them or representative bodies alone.
Political will with a corresponding commitment to funding must be made available to achieve this. Otherwise, we will witness the development of zombie towns and villages and the vacuum will be undoubtedly filled by big tech companies which will only serve to create further social isolation.
We must quickly adapt to the changing face of retail. Online has become a bigger disruptor than we ever envisaged and the reality is the industry is no longer confined by geographical boundaries.
However, with infrastructural issues around broadband, the absence of a digital retail strategy and a lack of investment in town enhancement the long-term sustainability of the industry and our communities is at stake.
Retail-focused solutions are desperately needed. The long-held assertion that improving consumer spend at budget time through increases in social welfare payments and tax bands is enough to take care of retail is no longer satisfactory given the unique challenges the industry faces.
Lorraine Higgins is the CEO of Retail Excellence.
Sign up to our newsletter to receive a regular digest of Fora's top articles delivered to your inbox.