Why it would be political folly for the government to hike tourism taxes
The State has two choices: underpin Ireland's biggest regional employer or undermine it.
WITH JUST TWO weeks to go before Budget 2019 is announced, pressure is mounting on Finance Minister Paschal Donohoe as competing sectoral demands are made for a share of a very finite national budgetary envelope.
The tourism sector presents the minister, alongside his Fine Gael colleagues, with a particular dilemma: Do they continue to support such a key sector of the economy or do they undo much of the good work to date and risk damaging Ireland's biggest regional employer?
If ever there was proof that appropriate government policies enable a sector's success, then Irish tourism in recent years is a textbook example.
The industry has responded favourably to policies – the introduction of the 9% tourism VAT rate; the suspension of the airport departure tax; Shannon Airport's independence from DAA – by growing 40% since 2011 and creating a remarkable 71,900 new jobs nationwide, according to the CSO and Fáilte Ireland.
Each of the measures delivered significant economic benefits to the country.
Success
The 9% policy brought the applicable VAT rate in line with other European countries, allowed the sector to be more competitive, and has meant, by Revenue's own admission this year, that the annual tax take to the Exchequer has grown by 65%.
The suspension of the airport departure tax incentivised airlines to both boost existing services and add new routes into the country, while Shannon Airport's independence from DAA has enabled it to grow passenger numbers in each of the last five years.
Taoiseach and Fine Gael leader Leo Varadkar's tenure in the tourism department was followed by Paschal Donohoe, who kept his predecessor's policies in place and also crucially shepherded through the sale of the State's shareholding in Aer Lingus to IAG in 2015.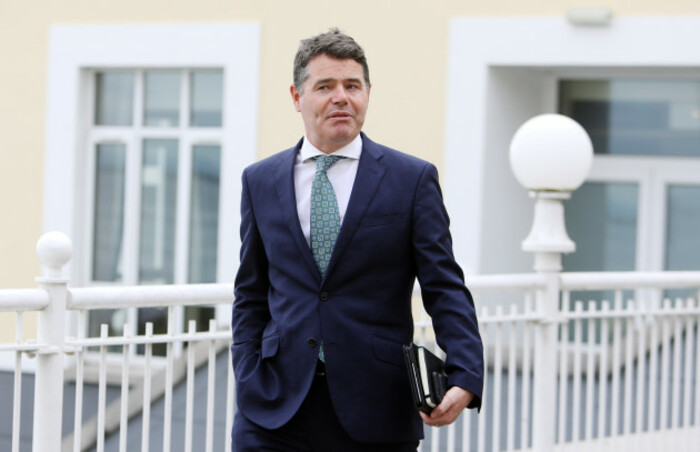 Source: Leah Farrell/RollingNews.ie
The above government policies – not to mention the creation of brands like the Wild Atlantic Way – happened under the watch of a Fine Gael minister.
Individually, each policy has proven successful, but collectively they have enabled a sector to thrive and prosper.
Tourism is now worth €8.7 billion annually to the economy and contributes €2 billion to the Exchequer in direct tourism-related taxes.
Crucially there are 254,000 tourism and hospitality jobs and most of the new jobs introduced since 2011 are in the regions.
'Noisy calls'
So that brings us back to the Fine Gael dilemma – do they continue to support Ireland's largest indigenous sector or, in response to many noisy calls, do they risk undermining the sector by increasing the tourism VAT rate and fail to restore tourism budgets?
Fine Gael, of course, is not in the tourism ministerial box seat, which is held by Independent Alliance TD Shane Ross, but it must be remembered that the current programme for government between Fine Gael and the alliance commits to retaining the 9% VAT rate.
Yet there is an increasing clamour – from some political opponents as well as, remarkably, the trade union sector which, if anything, should be supporting a labour-intensive industry – that tourism can be taken for granted and that the VAT rate should return to 13.5%.
This would result in a 'quick win' of increased tax revenue, or so the argument goes. This is a dangerous fallacy, as Ireland's competitiveness would be immediately damaged.
In effect, government price inflation would be applied as many small- and medium-sized tourism businesses would be unable to absorb a VAT increase.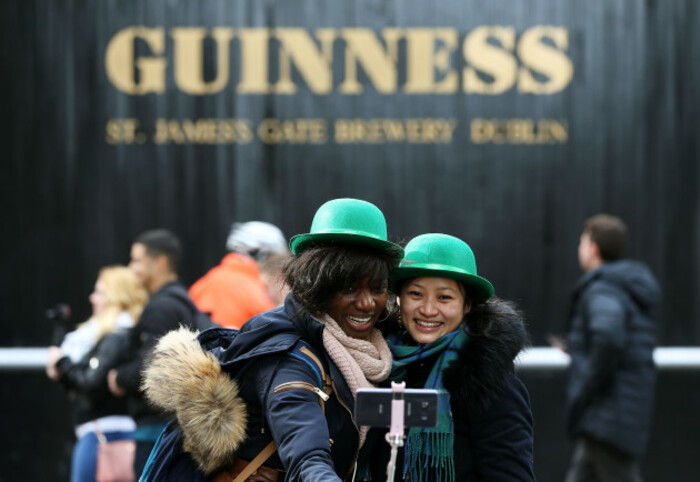 Source: Brian Lawless/PA Archive/PA Images
With Brexit impending, there is a real risk that an increase would only serve to damage demand and undermine the country's main regional employer.
To underpin or undermine – that is the Fine Gael dilemma.
With an election in the offing in the next 12 to 24 months, the party can legitimately claim some political credit for tourism's success. The many people whose jobs depend on a strong tourism sector are likely to remember this at the ballot box.
It would seem political folly to undo much of the good work to date that has proven so positive for the Exchequer, the regions, employment and the sector itself.
Eoghan O'Mara Walsh is CEO of the Irish Tourism Industry Confederation.
Sign up to our newsletter to receive a regular digest of Fora's top articles delivered to your inbox.