'I remember seeing the cracks appearing in 2005 - property prices just didn't add up'
After starting in residential property, Tommy Redmond is building offices to attract firms to Wexford.
MY BROTHER AND I were brought up in a farming setting and left school aged 15 and 16 to start working.
I wasn't a big fan of school, but back then it was quite normal to leave at that age. There were a lot of guys our age who wouldn't necessarily do the leaving cert or go to college – it just wasn't on the radar.
We went into construction straight away doing a mixture of apprenticeships and bricklaying. It's a humble beginning, but that's where we started.
My brother Paddy worked locally with a builder, but I went off to London and Australia to get some experience when I was 20. Then, when I came back, we started to break out to get going on our own.
We were in our early 20s when we decided to go with this plan – I suppose we were fearless back then.
In the 1980s there was a good bit of work going, and we just started out by going from job to job. We did some farmyard building and then we started to do one-off housing for different people locally in Wexford and into Wicklow.
That's how it progressed initially to the point where we said, "Listen there's too much risk in what we're doing."
So, in the early 1990s, we decided we needed to be in control of what we're doing and started building houses on our own sites – that meant we would be in control of the money.
The way contract work is, you do your work and then look for your money – there is an element of risk there.
Doing it the other way around though, while it's speculative in one way, you always have the material and site until you get the money.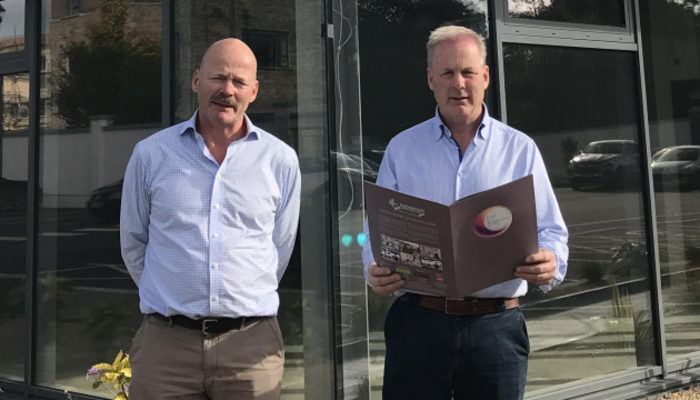 Source: Redmond Construction
Tough economy
In the 1990s, the economy wasn't in great shape, but it usually feels like times are tough for one reason or another.
Based on prices back then, in house sales or house construction, there wasn't great money in it. But even when times got really tough, we always managed to keep it going. It was never a case that we had no work.
It was instilled in us from an early age to focus on having a good work ethic, and that meant we were happy to work six or seven days a week if we needed to. And that's what we did.
Then, as the economy improved, we started to do more housing and acquired more sites, that's when the business picked up momentum.
The first site we had was for 10 houses. Once we got a bit of confidence going and some sales, we were able to push on to buy the next site.
We managed to build relationships around Wexford and Wicklow with different landowners and that gave us a good in to be able to buy bigger sites.
Then, around 2001, we felt there was an opening in Gorey for a hotel. Two years previously we had acquired a site that we were able to put 150 houses on.
But we also retained three or four acres and that's where we opened the Ashdown Park Hotel.
Obviously we had no background in the hotel trade, but it's amazing how quickly you learn how an industry works.
Then a few years later, we felt Gorey was really flying and thought there was a potential for another hotel to be built – so we opened the Amber Springs Hotel in 2006.
Hotels are, of course, a different kind of construction, but in this business an awful lot of it is common sense.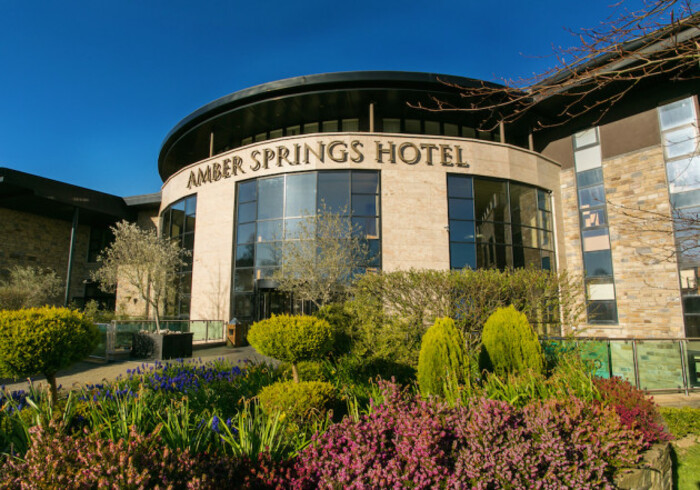 Source: Garrett Byrne Photography LIPPA
Recession
The idea behind getting into hotels was to spread our bets in case the economy turned for the worse.
Obviously, a few years after the Amber Springs, the recession hit and although it was a fair wallop, we managed to survive.
I remember it was around 2005 when we first saw the cracks appearing. The prices that were being paid for land and sites just didn't financially add up.
An awful lot of that was based on house prices going up another 20%. But there's no way you could buy a site back then for the prices quoted and be able to see a result at the end of the road.
At that stage, we actually closed a couple of sites instead of buying because we felt the whole thing was overheating.
So luckily enough, by the time it all fell off a cliff, any sites we had in our possession were all paid for, thankfully. Hotels, while they took a good beating as well, were a viable business – it was good to have them in our portfolio.
The building side of things slowed down of course but we still retained a number of core staff while it was light going for those few years.
You weren't making money, it was a time to batten down the hatches, retain your core staff and get the bills paid.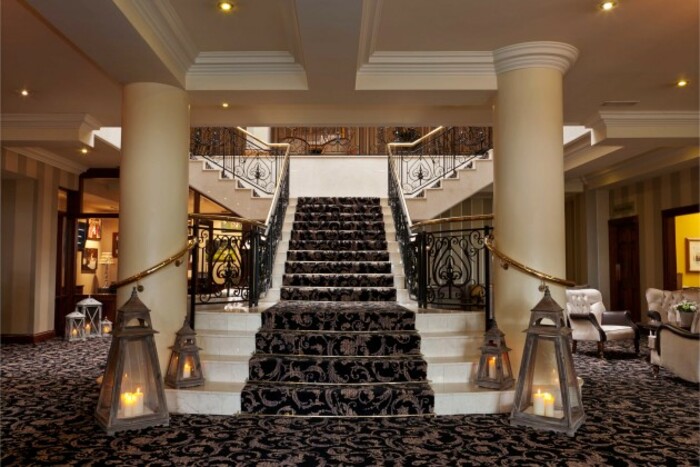 Source: Ashdown Park Hotel
Tide turned
Everything started to improve from around 2014 and 2015. Turnover in the hotels increased and that gave us the confidence to go out and build again.
Three years ago, we were able to go in on a site and get a show house built and start to grow the building business again. It was slow, but things steadily improved.
We had this site which had great road frontage and was very accessible to the motorway. It was zoned for residential use, but we felt we could do something else with it like an office block.
And we knew the Wexford council were proactively starting to encourage this kind of office being built.
It took a year and a half to plan, but we got the planning for it and built the M11 Business Campus Gorey.
It's a 35,000 sq ft development and good enough for multinationals looking for a space outside the expensive capital while also being close to Dublin.
I really feel Gorey is in a strong position has everything you need to attract in these big internationally focused companies – we just needed the right offices to offer.
If you look at Gorey and the amount of people who commute to Dublin and elsewhere, that's a labour force that could and would probably work closer to home if the jobs were here.
We have the availability of homes as well for half the price of the capital. It makes sense to spread the FDI around in my mind.
We might only have the one office block right now, but we already have planning for the second and a third is in the works.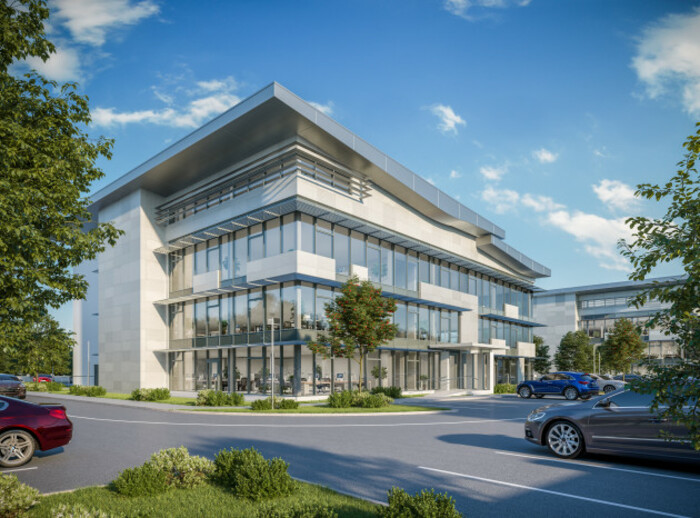 Source: Redmond Construction
Lessons learned
When I look back over my career, I probably invested a few bob in bank shares, like a lot of people, that didn't work out very well.
It seemed like a safe bet, but there you go. It's like the portfolio we had built up, we tried to spread our bets and it seemed like a solid investment.
I think you need to be really educated about that stuff and if you're not in that space, you shouldn't go there.
You should stick with what you know, but everyone makes mistakes along the way and it's all water under the bridge now.
We never really set out a plan – if there was an opportunity there we weren't afraid to take a risk on it.
I think a lot of our success has been down to recruiting and retaining the right people. That's really important in the hotel trade – it means you can build a nice steady business.
We have four residential sites on the go at the moment, which is positive. Sales are strong and we have a good team of people on the ground.
We want to maintain what we've got with a view to growing the business until the next downturn, which will happen no doubt.
When you're of a particular vintage, you notice that every 10 to 15 years there is some sort of a dip.
I think the last one was the most difficult and a lot of hard lessons were learned, so I don't think another recession on the horizon, right now.
Tommy Redmond is the co-owner of Redmond Construction and the M11 Business Campus. This article was written in conversation with Killian Woods as part of a series on business mistakes and what can be learned from them.