'I thought a meeting was about other people being let go. I got a land when I was made redundant'
Galway's Sylvester Neylon tells how he started his own cleaning company, which now employs 550 people.
I CAN TRACE the beginning of my journey to set up Neylons Facility Management back to one meeting in 2004 - I was sales manager for a very large contract cleaning company, and one day I was called in for a chat.
I thought the meeting was about other people who needed to be let go, but I got a land when it was me who was made redundant.
I felt I had done an extraordinary job, but they made their decision, replaced me with three people in three different regions and I was gone.
I was devastated. I felt extremely vulnerable and that my time had passed me. I had a young child with a disability and other commitments to family.
I was in my mid-40s and I couldn't see anywhere I could go other than setting up my own business. I didn't want to start out a career in another company again trying to make a name for myself.
Once the news was told to me, I knew I had to react to it and the best way to do that was to go and work for myself, straight away. This experience made me determined to control my own destiny from here on.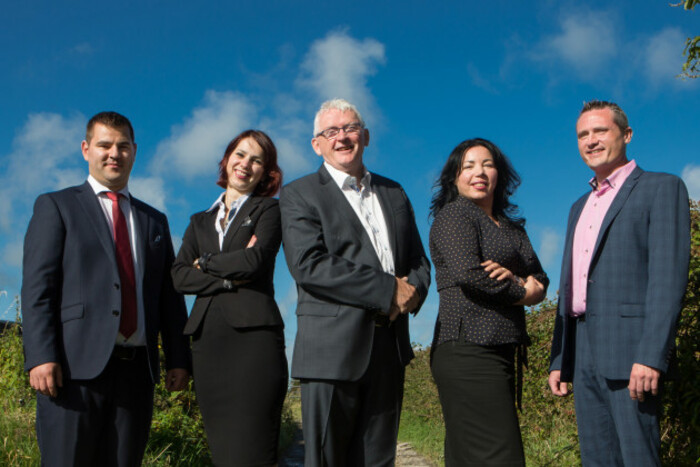 Source: Neylons
First job
At that time, I was in negotiations on my previous employer's behalf with the Galway Clinic, which was being built at the time, and I had met one of the principal owners, Jimmy Sheehan, and his son twice.
On the day I was let go, I called his son Mark at 10 o'clock in the morning and asked him if his dad would take a call from me. "I have a business proposition for him," I said.
The Sheehans are the salt of the earth, so I got his number and phoned him, but I had to give him a prompt about who I was.
I told him a little white lie that I was in Dublin – I was actually in Galway – and said I had a business proposal for him about the Galway Clinic.
He said he was busy for the day, but mentioned if I came over in the evening he would be free. So I drove to Dublin immediately.
I arrived out to his house in Blackrock and I was so nervous. I didn't really know what I was going to say, or how I was going to explain my offer.
I was about to ask for the contract to provide cleaning services to the Galway Clinic, but I had no company and no employees.
He brought me into the kitchen with him and the family insisted I have dinner with them. We had the chat and spoke about Galway, and I never mentioned the Galway Clinic for business.
But when it was over, we went into the conservatory and I told him everything that had happened to me – that I was made redundant, desperate to start my own business and that if he would trust the contract to me it would get my undivided attention.
He immediately said: "Yes, I'll go with that."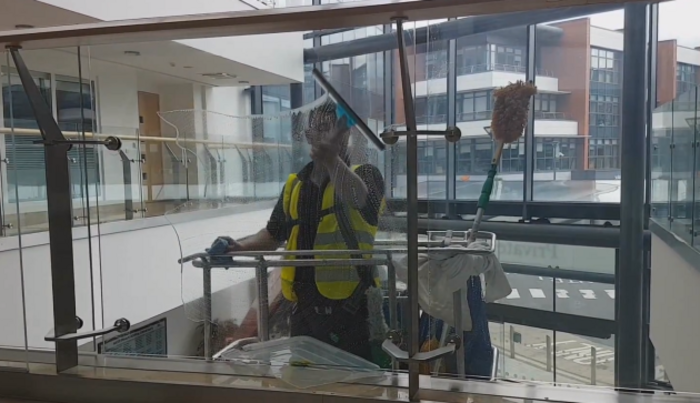 Fresh start
I left that meeting not knowing what to think. I needed to get staff and also he told me that I had to meet the Galway Clinic chief executive the next morning.
I had met the CEO before because I was negotiating on the other company's behalf. So I told him my story the next morning and he was gobsmacked.
Very quickly I went out and started recruiting and got about six staff on board. Looking after the Galway Clinic contract included managing the people, but also doing the cleaning myself. Within 12 months then, we had about 25 staff.
That was the start of the business. I concentrated on the first contract and started to spread my wings, with one contract leading to another.
We started as a cleaning company, but I always had the vision that we also needed to get into facility management as well.
We needed a broader spectrum of services, so now we provide total facility management including security, caring and catering as well as post-construction cleaning and specialised industrial cleaning.
This year we also grew our client base in assisted living services and data centres, and we have more growth plans on the way.
It was about slogging at the start and trying to win small contracts to make a name for ourselves. And since we had the Galway Clinic contract from the very start, it gave us credibility.
It's only in the past six months we took somebody on in marketing – we've done very little marketing so far. We had a website that we didn't give very much attention to.
But now we have someone working on that every day. Prior to that, the principle was every job you do is a door to the next one. You want to be in a place where you can win new clients based on recommendations from others.
Biggest high
I try to get everyone in the company to be as passionate about it as I am. I remember listening to Irish rugby coach Joe Schmidt talk about the academy at Leinster years back, and he said that you can't run a team without an academy.
Listening to that, it hit me that when you go outside your business to look for managers, you won't get people with the culture of the company built into them.
Also, you have to base your decision about hiring a manager on a good interview, whereas if I had an academy, I would know how good people were at their job and know if they're a fit for the job.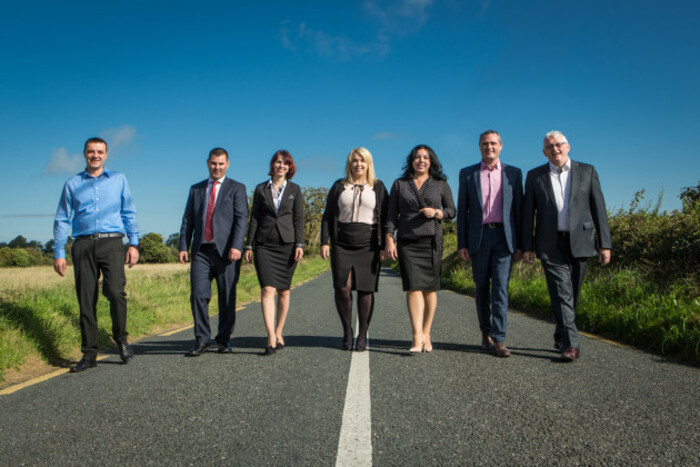 Source: Neylons
That has led directly to the thing I am proudest of in the business. We grew our business last year by more than a third, and I feel that is directly related to the academy.
It's also made the business less dependent on me. I'm on a leave of absence at the moment myself, and the chief executive I left in charge was a cleaner with us 11 years ago who has come through the ranks of our business.
This shows everyone in the company that there is a progression path in the business and the best person gets the job.
Lessons
There is one thing I would say to anybody starting a business – your first employee should be the same as your 500th. Do not spare a penny on recruitment, and give it everything.
It should be based on a very good reference, several interviews and even psychometric testing.
It needs to be that rigorous because everyone who comes for an interview comes with their best foot forward, and I'm a trusting type of person who is easily fooled in an interview situation.
It's when they're with you 12 months that they start to show other signs. That's why I'm a big believer now in everyone starting out at the coalface of the business, because it instills the culture of the business in them.
If I recruited someone externally and they went straight into a management role, they might not understand the business.
It's not that there are bad people, but what we've learned from profiling is that people might be qualified but others might be a better fit for a job and more enthusiastic.
We have a good business now, with 550 people in the company at the moment spread across all of Ireland – and I trust every single one of them.
As I said, I've been on a leave of absence for the past several weeks, but I'm able to rest easy knowing the business is in safe hands.
We planned for this leave of absence two years ago, so I could donate one of my kidneys to my wife.
We knew I would be off for three to four months and had a succession plan in if I died. Everything in relation to how the company would continue was set out.
It was very interesting doing that because it demonstrated to our clients that Neylons isn't just about me, it's a lot of parts.
The company has operated for eight weeks without me now and everything has been normal. And I'm proud of that because I feel that is a true testament of my work.
Sylvester Neylon is the founder of Neylons Facility Management. This article was written in conversation with Killian Woods as part of a series on unlikely entrepreneurs.
If you want to share your opinion, advice or story, email opinion@fora.ie.
read more on